Best Destinations for a Budget Vacation?
There is a saying that "you get what you pay for" and traveling is not different. It is a form of luxury that not everyone can afford, and the more you pay the more indulging you vacation is going to be. However, it's not always the case. In fact, this is one of the reasons why I created this blog. I want to show everyone that you can travel even on a tight budget, that there is a way to make traveling approachable. (Read: How to Travel on a Tight Budget)
First of all, budget traveling is a form of traveling that many people, myself included, really love and not only for financial reasons. I truly feel that there is added value to this kind of tourism, you get to mingle with the locals, and you do a lot of leg work going from spot to spot. Therefore you connect to the place itself, and discover many hidden gems along the way. It's very difficult to gain this kind of experience while in an ivory tower vacation.
Second thing is, budget does play a big part in your decision making. Should I spend "X" amount of money on a holiday in this stage in my life? Is it the right thing to do? Well, the smaller you can get this "x" to be, the more likely this answer will be yes. In this post I'd like to come up with several locations in the Philippines in which a laid back holiday won't cost you a small fortune.
CAMIGUIN
Flying into Camiguin is the best way to get there, unless you travel from Bohol, or Northern Mindanao. The flight isn't the cheapest but it's not so bad either, starting at Php 4,000. Camiguin is a place you'll want to visit for it has a variety of affordable resorts, to suit any budget. You can find a nice resort with a private beach or pool, for less than Php 1,000, and places to stay for as low as Php 400. In general it's a simple place with simple pleasures as you're about to find out.
Snorkeling in Camiguin is superb, and if you come with your own mask and snorkel, it's also free (in almost all places). It has a unique underwater terrain, as the multiple volcanic eruptions of the volcanos of the island shaped the marine environment in an interesting way. Most notable underwater sights are the Sunken Cemetery (which is totally covered by corrals nowadays, and requires a small fee), and the Giant Clams Sanctuary. Climbing Mt. Hibok-Hibok is also for you mountain climbers out there. It's not an overnight stay, but supposed to be an awesome 8 hour hike.
SIARGAO
I can't believe I didn't make it to Siargao yet. It's one of the places that everyone is starting to acknowledge, and one of the places on top of my bucket list. Much like Camiguin you can still find really cheap accommodation, from backpackers' standard to luxury (well, all inclusive isn't cheap, just cheaper than other places). There are also many affordable carinderia and best of all – cheap yet good quality BBQ places (Mama's Grill is the best one, ask around, everyone knows it).
As far as activities go, Surfing is the main attraction here. It's not that expensive too, as surfboard rentals can go as low as Php 400 a day, and if you're sharing it with a friend or two,
that's just cheap, and you can enjoy unlimited surfing for as much as you want. There other things that are for free, or almost free, like secret beaches and Magpupungko Tidal Pools.
There are other things that might be cheaper if you book them ahead of time, like visiting Sugba Lagoon, and Sohoton Cove. If you are traveling in a group, think about booking a Siargao package that include airfare and transportation for better deals. Siargao is maybe the island with the coolest, most vibrant atmosphere after Boracay, for fraction of the price.
CATANDUANES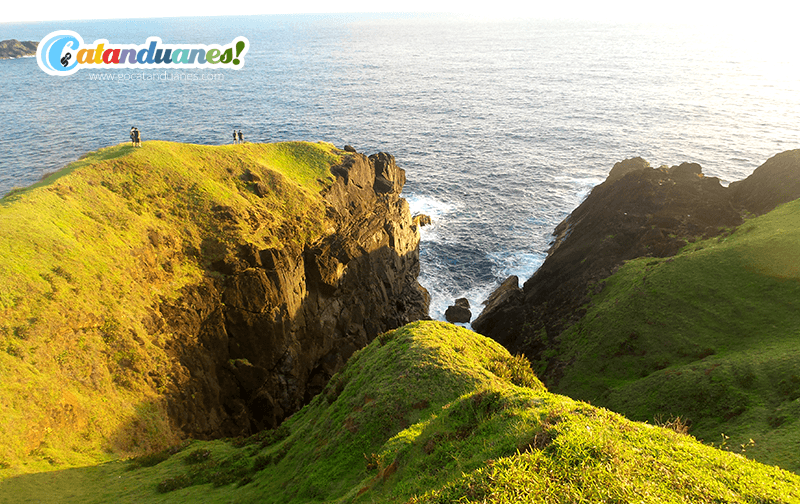 Catanduanes is my dream place. There's just so much to love about this island. The land of the howling winds, this is truly my dream destination in the country. Funny how it strikes a great resemblance to Pagudpud (that you can read about just below), just more secluded. This is a place for a camping and backpacking vacation. It's a complete package. You can do climbing, surfing… basically anything you want! Besides of the money you'll spend getting there, there aren't any big expenses in this one.
PAGUDPUD

This is another budget place that its main attraction are the white beaches. Not for no reason this place was called the Boracay of the north. There are two main beaches here, Saud – the more famous one and the closer to the airport/bus drop off, and Blue Lagoon – the more secluded, beautiful and cheaper one.
Though you can do all sorts of beach related activities, like wind and kite surfing, and normal surfing too, most people choose just to relax on the beach and explore the province. The best thing to do in this place is actually to go around the coastline by bus, car or bike and travel between Blue Lagoon and Saud, and even further down south towards Laoag.
Some of the notable sites are: Kabigan Falls, Bangui windmills, Kapurpurawan Rock Formation, and Patapat Viaduct. It's one of the best destinations in the country for a road trip. To save costs you can choose between flying to Laoag, and taking a night bus from Manila.
CORON

What can I say more about Coron? (Read: Coron, Palawan Budget Travel Guide: Where To Go, Eat and Stay) Did I miss anything last time I was there? I think that I covered Coron quite well. As far as I see it, it's really budget friendly, and way less crowded version of El Nido. There are lakes, lagoons and beaches that strike great similarity to those of El Nido, and thus Coron is a really good place to visit if you don't have the budget for other, more popular destinations in Palawan.
The other thing that Coron is famous for and that I didn't try, is scuba diving. I don't feel very comfortable underwater but from what I've heard, Coron is one of the best places in the country for Scuba. There are so many Japanese wrecks left behind after being destroyed here during WW2 that the underwater environment serves as a huge museum. It's not a cheap sport though, but everything around it in Coron is really not expensive, that if you're looking for an affordable diving vacation, it's going to cost you way less than El Nido, Bohol, Cebu and other popular destinations.
BOLINAO

Sometimes you just want a beach to relax on, without the hassle and bustle. You don't want to take a flight, and you want it to be accessible. It needs not to be crowded, and of course not that expensive. Bolinao is a place that gives you just that. It is around 6-7 hours bus ride (that cost Php 460), and you're there. There are gorgeous beaches in Bolinao, and Patar Beach is the main one. Besides there are 2 waterfalls to explore, the Wonderful Cave (a combination of a cave and a swimming pool), and the 400 years old Saint James Church. All in all a picturesque beach town.
A 2-3 star resort will cost you around Php 2,000 and less, but the place I want to stay in is Birdland Beach Club.It's a little pricier (starts at Php 2,495) but if you sign up for promos you can get a good deal. What's interesting about this resort, is that it's one of the newest eco resorts in Bolinao. The basic accommodation is modern bahay kubo type, just above the waterline. It's almost like glamping,or at least one stage above it, so really all the benefits of the outdoors, and the pluses of a beach resort.
WHERE ELSE?
What are the unique places in the country you have in mind when thinking of a budget vacation? Myself, I'm Manila Oriented, so naturally I think of places easy to get to from my hometown. But I know that there are amazing places in every province in the Philippines. Plus, there are many places I didn't think of too. So please share your favorite/dream budget destination and inspire!
Cheers~!
– Justin –