Couchsurfing for the First Time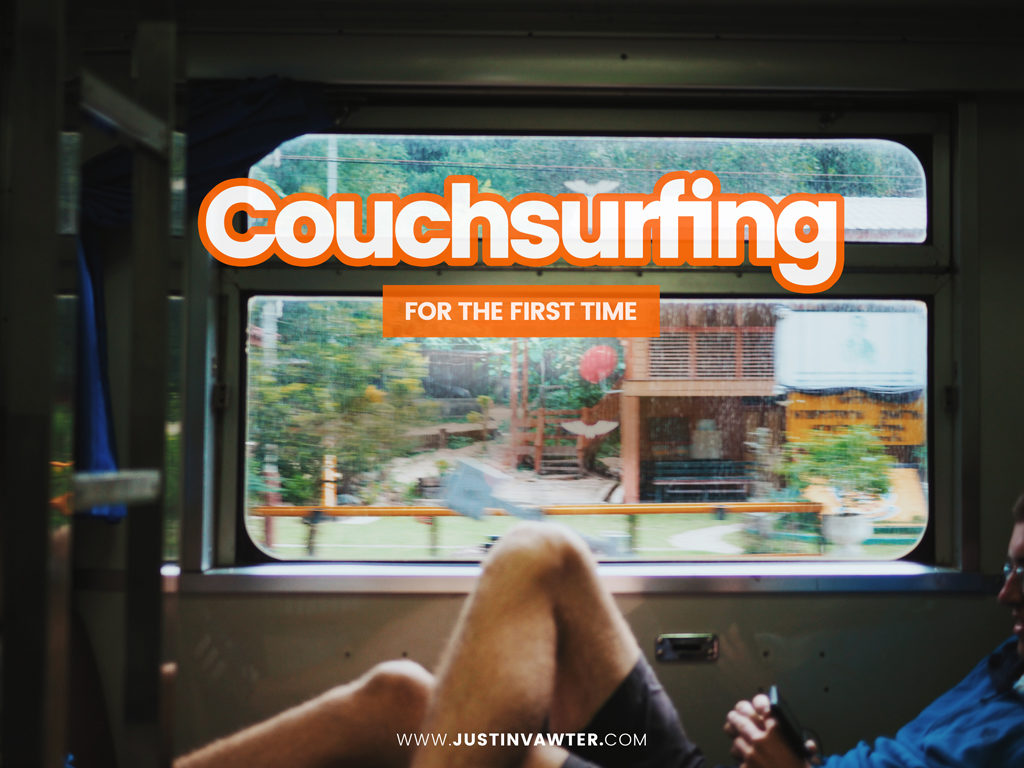 If you are a backpacker, you have probably heard about Couchsurfing. For those who have no idea, Couchsurfing is simply staying at a host's place for free (or it depends on your arrangement). It's a web app where you can sign up as a host or a guest or even both! It's a nice way of meeting new friends and experience the "local" life.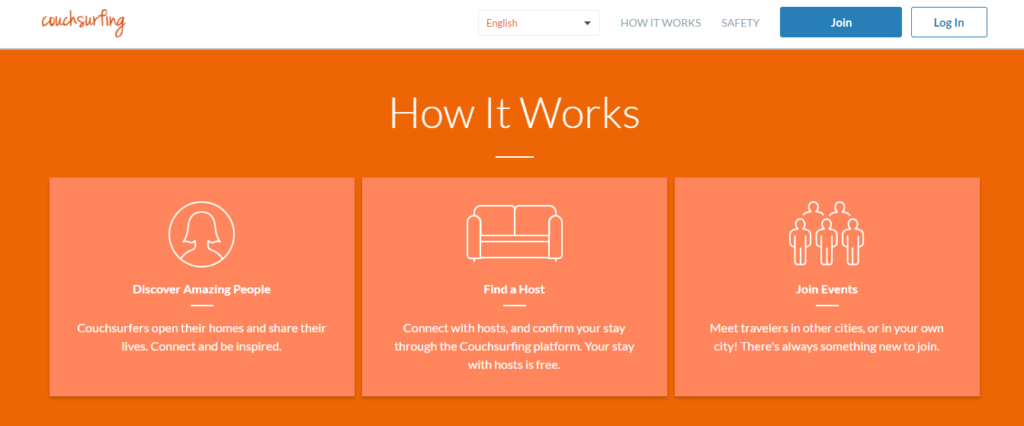 I learned about Couchsurfing years ago but it was only during my first international trip to Thailand (read: Backpacking Thailand: 8 Days 7 Nights for just Php 7,500! (Itinerary + Budget Guide)) that I got the chance to experience it and I'm grateful I tried it. I got to see and explore Thailand from a local's perspective!
WHY COUCHSURF?
Well, why not? I mean, couchsurfing has a lot of perks. I'll be frank: one major reason why I joined couchsurfing is to get free accommodation. Who doesn't love that? I'm sure that most of us are in couchsurfing for the free stay. But upon experiencing it myself, I can say that there's more to it than just the free stay. You get to meet awesome people, get to experience the local life, and learn a lot! Here are some perks you can experience using couchsurfing:
Why You Should Try Couchsurfing
Free accommodation (and sometimes even transportation and meals). It can definitely save you a lot of money.
Tips from hosts on how you can maximize your trip.
Local guide! It helps a lot to have someone who can speak the local language.
Immersion. You can really learn a lot about the place's culture and tradition.
You get to live like a local.
You meet new friends.
Couchsurfing isn't just about staying at a host's place. They also have this feature called hangout wherein you can meet other couchsurfers in the area and hangout with them. I've used this feature and got the chance to meet new buddies in Chiang Mai and Doi Mon Cham. It's a fun way of meeting other backpackers. For someone who's an introvert, couchsurfing is a nice tool to expand your network and gain new friends.
IS IT SAFE?
Wait. So I'm staying at a random person's house. How do I make sure I'm safe? Honestly, I don't know. There were some reports of couchsurfing gone wrong (it's really scary) and that might discourage you. In fact, when I did it for the first time, I was really scared. I don't know what might happen. What if my host steal my stuff or worse, kill me? You see, these are the dangers of couchsurfing and it's the reality. But here's the thing: couchsurfing is not safe nor dangerous. It's a case to case basis. Anything can happen. It's all a matter of trust and huge dose of precautionary measures.
HOW DOES IT WORK?
Couchsurfing is really simple. You create a profile on couchsurfing.com and post your details. You can then start looking for a host (or a guest) and message them telling your intent.
I CAN'T FIND A HOST
This is every first timer's problem in couchsurfing. Since the world of couchsurfing revolves on trust, a reference can go a long way. A reference is like a "feedback" system. It's where your host or guest or other couchsurfer can leave their opinion about you. I currently have 5 references, 2 from my host in Thailand and 3 from other couchsurfers I've met along the trip. These ratings are really important since if you're a host, you may want to make sure that your guests have a positive feedback. But since it's your first time, you simply have no reference and that makes it harder.

So what should I do now? Here are some tips to help you find a host even if you have no references yet:
Tips on Finding a Host
Build your profile. Make sure your profile is complete. Tell something about you. Introduce yourself. Add photos. You want your host to know you better so a complete profile is a must.
Send personal messages. When messaging hosts, make sure it's personal. You don't want to receive a generic copy-paste template right? So do they. I always read my host's profile so I can check whether our personalities would match. Some have their own preferences and you don't want conflicts.
Be friendly and polite.
Be consistent.
Keep it simple. State your intent in the simplest manner. Let your host know what you want and in return, know what they want too. It should be a two-way communication. Work out your arrangement.
Verify your profile. (You have to pay an annual fee to make your profile verified. Recommended but not required.)
Truth be told, I got rejected most of the time and it's because I don't have a complete profile. I was lucky that 3 hosts offered me a stay in Thailand (2 in Bangkok and 1 in Chiang Rai). I ended up declining the offer of one host in Bangkok and the main reason is that I feel uncomfortable talking to him. He was being clingy and honestly, kinda creepy.
A month before my trip, I make sure I get to contact my host so we can get to know each other. It's very important to have constant communication with them so you can be comfortable with each other. In this way, you can check whether it's worth the stay or not (you don't want a bad experience right?).
A FAMILY AWAY FROM HOME
Couchsurfing is like having a family away from home. During my trip, I felt so privileged to not only stay but also be like part of the family. I got to meet my hosts' family members and join them in a meal. We exchanged stories and they even cooked for me. It was an experience to remember.
P' Bigg and their farm. P' Bigg is my host in Chiang Rai.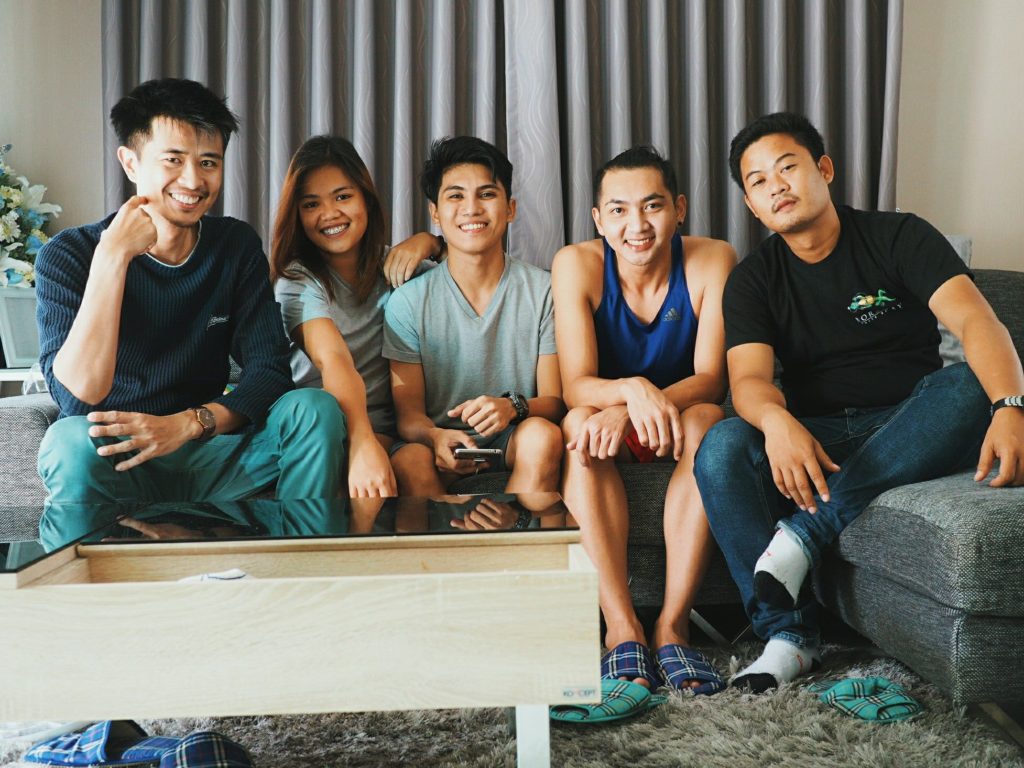 (L-R) P' Bomb, my host in Bangkok. Hazel, another backpacker. Me. Ice, P' Bomb's family. Mon, a fellow backpacker whom I met at the airport.
FINAL NOTES
Couchsurfing isn't for everyone but if you want some adventure, you may want to try it. Hosts have different way of accommodating their guests so do not expect anything. In my case, my hosts toured me around, cooked for me and taught me basics of Thai living. I really love how immersed I am to the culture of the local life. It's also fun and nice to have friends whom you can get in touch with even after your trip. When I went back to Thailand last August, I left a gift to P' Bomb and P' Bigg as a way of saying thanks for trusting, hosting and treating me like a family.
Also, upon meeting them, I gave them a gift: a souvenir item from the Philippines (a small jeepney). Although it's not necessary, it's very much appreciated. I think a small token of appreciation can go a long way.
On a final note, always be a good guest. Couchsurfing is a great way to exchange culture. It's a two-way program so always remember to do your part. Lastly, just enjoy! That's what this is all about.
Cheers~!
– Justin –