Review: Control Freak PH Spray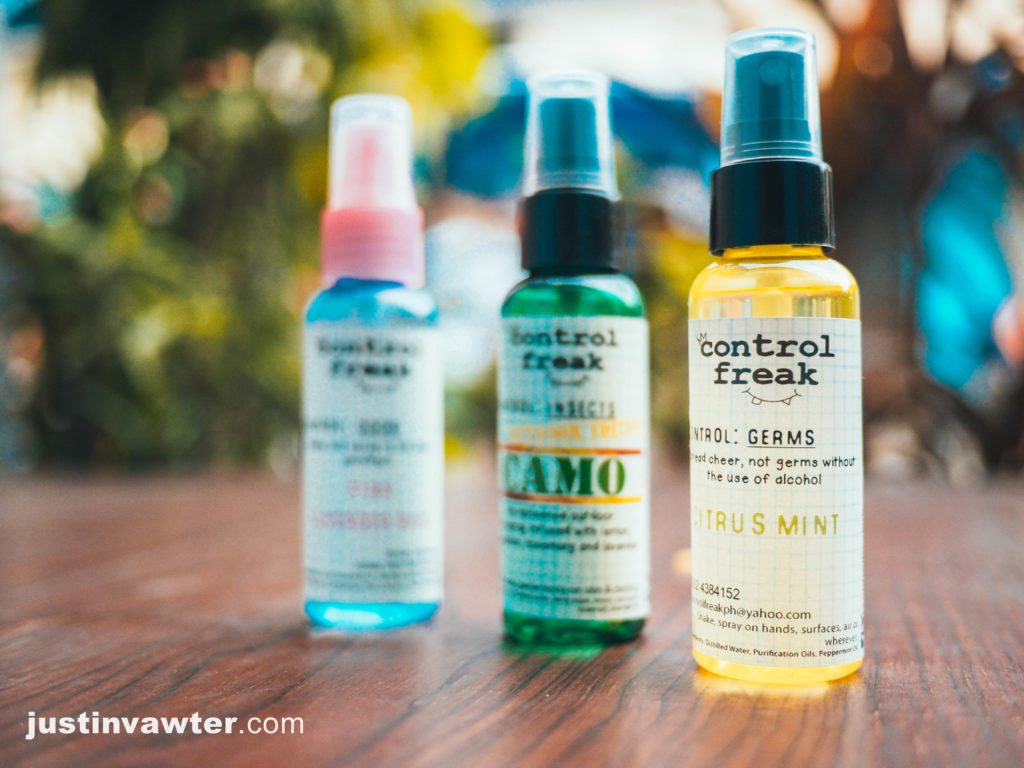 If you're a traveler, you know that portability is always on top our list. It's very important to bring items in small portions to save space. As a backpacker, finding a good alcohol and insect spray is important to me especially when traveling to remote places. Good thing that there are local products like Control Freak PH that offers quality sprays at affordable prices. Check out my complete review below:
CONTROLFREAK PH
Control Freak PH is a local online store that offers sprays like alcohol, insect and mosquito repellents and odor sprays. You can order online or check them out at local bazaars around the metro.
When I first received the package, I immediately noticed how small and portable they are which is perfect for travelers like me. I got 3 variants: the odor spray, insect spray and germs spray. They come in various colors too!
SMALL FIGHTER
I brought them along to me on my trip to Masbate (read my travel guide here) and they all fit in a small travel pouch. I spent my first night at Balay Valencia (read my review here) and I used the insect spray because the area is really full of insects and mosquitoes.
What I love about the sprays are their fragrances. They have a lemongrass fragrance which I super love and enjoy plus it doesn't feel sticky. Although the fragrance doesn't last long, the sprays are very effective.
I used the odor spray on my bag and I also love the pink lavender rain fragrance though it's not as strong as the lemongrass scent from the other sprays.
THE PRICE
The sprays come in two sizes: the 100ml and the 50ml. Price range is around Php 55 to Php 200. Here's the full price list: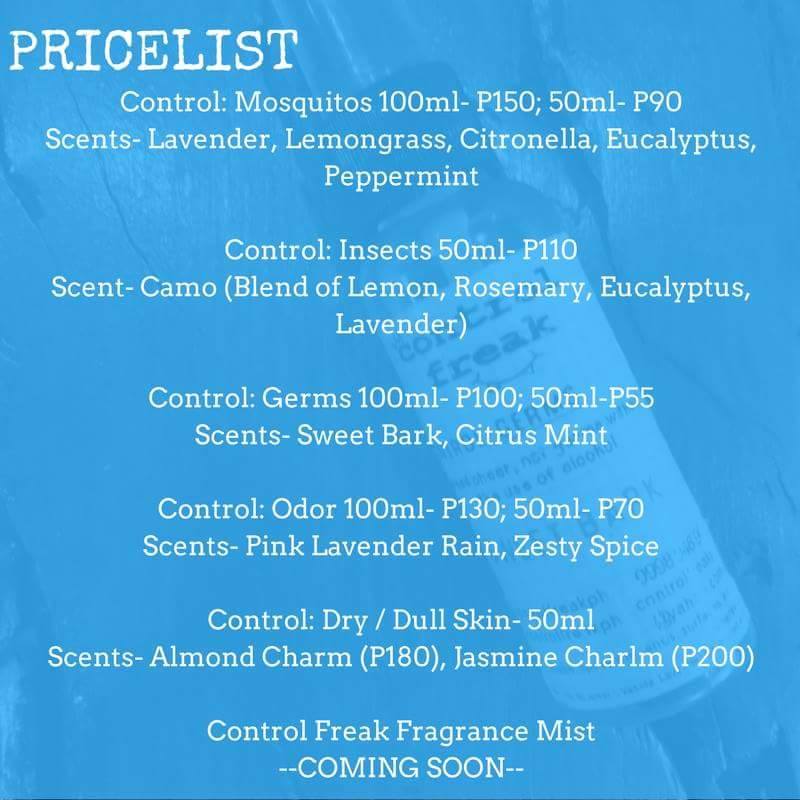 Control Freak PH is perfect for travelers and they are kid-friendly too since they're designed for child and sensitive skin.
You can check out their Facebook page and Instagram for more info.