Tips on How to Travel for FREE!
Bryce Evans // Unsplash
Let's admit it, as much as we want to encourage everyone to travel with all these budget guides, traveling still comes at a cost. Airport taxes, flight tickets, transportation, lodging, meals, and other fees, all of these combined can still slash your wallet no matter how cheap they can be. At the end of the day, expenses will be expenses. However, who says you cannot travel for free? Do you know that there are ways you can score free flight tickets Yes, it's true and I am speaking based on my personal experience. There are lot of ways to get free accommodation and even a complete staycation package. I repeat: FREE! Now, who doesn't want that? Don't get me wrong though because you do still have to spend some cash like terminal fees from time to time but hey, freebies are way better than nothing right? To get you going, here are my top tips on how you can maximize your trip and get to travel for free!
Disclaimer: This is NOT a sponsored post. All brands and companies mentioned in this post are based on my personal thoughts and opinion and I use their products and services personally.
REWARDS PROGRAM
This is probably the most common way of traveling for free. Most, if not all, airline companies have rewards and loyalty program. For example, Cebu Pacific Air has GetGo, Air Asia has BIG, and Philippine Airlines has Mabuhay Miles.
How it Works: The catch is very simple. The more you spend, the more points you earn. For example, every MYR 2 (~Php 23) you spend in Air Asia, you get 1 BIG point while for Cebu Pacific Air, you get 1 GetGo point for every Php 5 spent. (I highly suggest to enroll in all rewards program especially if you're into seat sales since all of them have their own perks. Air Asia usually offers a 24-hour Priority Access Sale which means all Big Points holder gets to book a day ahead of the regular seat sale while Cebu Pacific Air offers seat solo promos exclusive to GetGo card holders.) Rewards program can also come in the form of freebies and discounts. For example, there are certain establishments that offers free food or 20% discount if you use a certain credit or debit card.
Rewards programs are not limited to airlines. In fact, a lot of companies offer them. Hotel booking sites like Agoda and TravelBook have options where you can connect your rewards card from airlines to earn more points. To give you a concrete example, take a look at this:
In TravelBook, you can connect your GetGo card by Cebu Pacific Air so you can earn points while booking hotel rooms. Currently, their base conversion is 10 pesos spent = 1 GetGo point and that can go higher depending on their promo. That means if I book a Php 1,564.03 room in Secret Garden, I automatically get 459 points. So what should I do with that points now? REDEEM FREE FLIGHTS!
This is based on their newsletter this May 12, 2017 (another tip: always subscribe to their e-mail newsletters to get first dibs on their latest promos. I am currently subscribed to all major airlines for their seat sale alert.) So imagine, a simple hotel booking can give you a free flight to Hong Kong or Taipei already!
QUICK TIP
Watch out for seat sales! You can always use your points to redeem flights but make sure to read their terms and conditions. Last month,
GetGo 
had a sale where you can redeem flights for just 
10 POINTS
 though there may be some additional charges like in our case, when we redeemed our flight to Taipei, we have to pay an additional 
Php 1,000+
for the return ticket.
Lastly, make the most out of your rewards program. There are certain programs where you can earn additional points by spending on their partner stores. It's mostly department stores or oil companies. I always take advantage of this since it's a way to earn more points.
CONTESTS & GIVEAWAYS
This is another popular way of traveling for free though it really boils down to luck. There's no harm in trying though. I recently won FREE FLIGHTS TO BANGKOK FOR 2 courtesy of Skyscanner. I am a huge fan of joining contests since I have nothing to lose and who knows, you just might win too?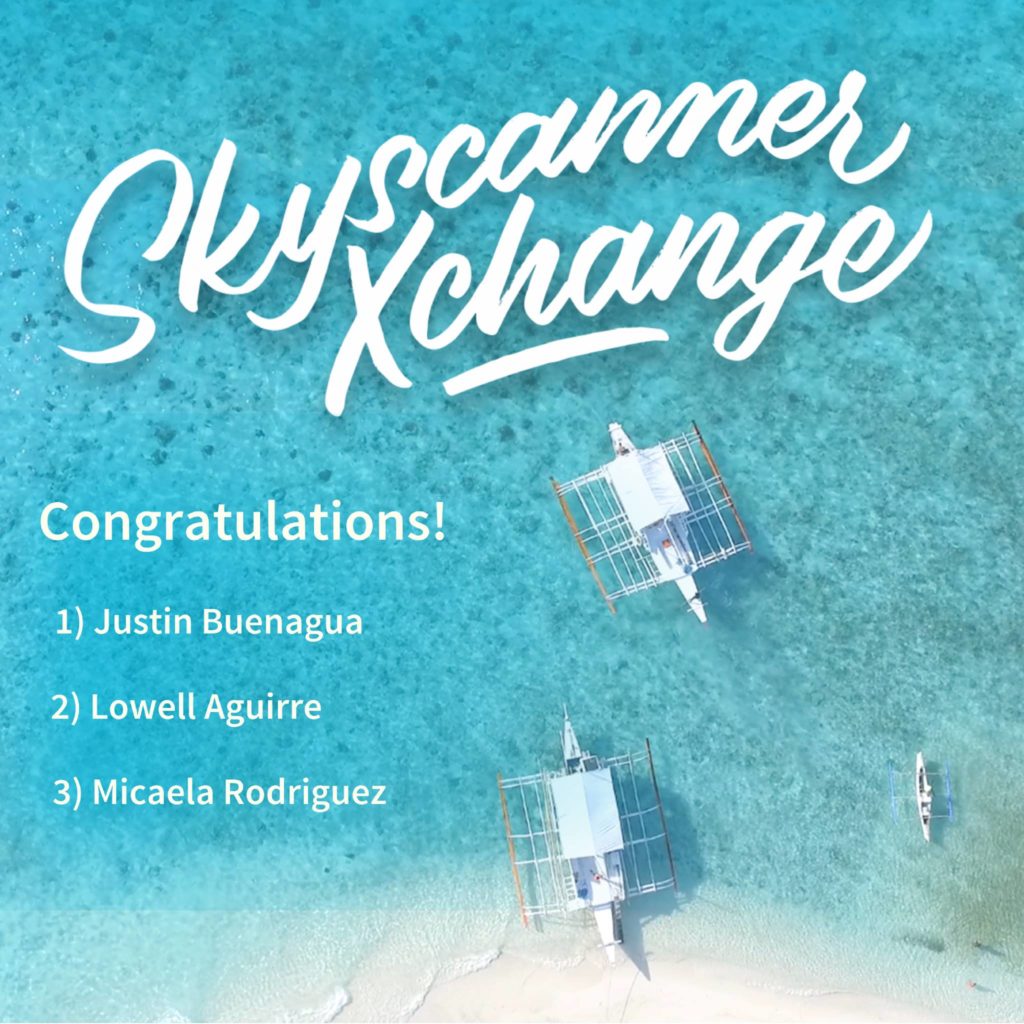 There are lot of contests out there. Some requires you to answer questions, some just require you to do a quick like and share and there are others like Selfie for Biodiversity that requires you to take a selfie.
If you're good in writing, you can try joining travel writing contests. One thing I really follow is 
World Nomads
. Every year, they host a  Travel Writing Scholarship competition where 3 writers can win an all-expense-paid trip 
(it changes every year)
together with a professional travel writer. With this, you not only get to travel for free but you also get to be mentored by the best in the industry.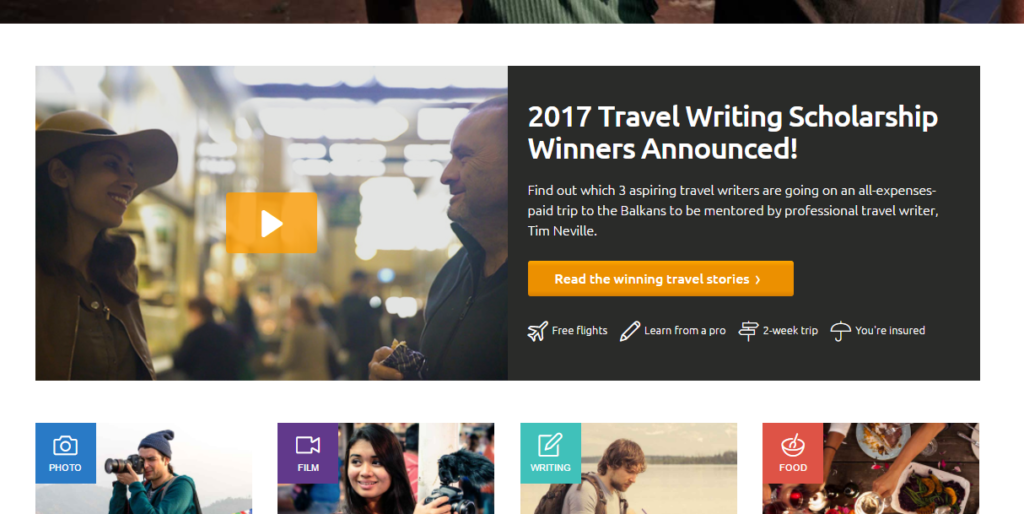 QUICK TIP
Joining contests can be quite tricky since there are lot of bogus contests out there. Be sure to check if it's legit. Always read the terms and conditions. I highly suggest following travel related brands since they are usually the ones who holds competitions and giveaway contests.
COUCHSURFING
This is one thing I have always wanted to try. It's part of my bucket list. Simply put, couchsurfing is basically staying at a host or local for free or depending on your agreement. I have an account here and I have talked to several people on various parts of the world. Though I haven't tried it personally, my friends have done it and it's really helpful if you want to live like a local.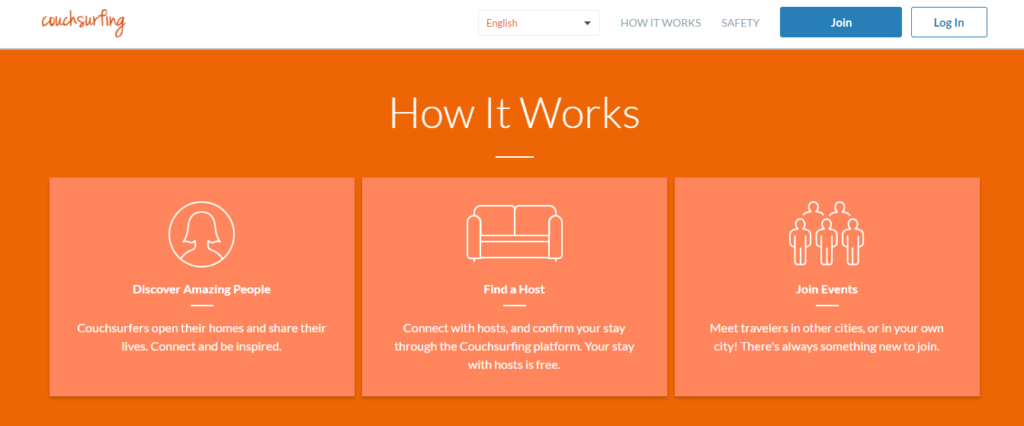 One thing that's kinda scary about couchsurfing is the idea of staying at a stranger's place. It's a problem with countries that has security issues (based on stories by friends, it's easier to couchsurf in other Southeast Asian countries like Thailand and Vietnam compared here in the Philippines).
QUICK TIP
Finding a host can be quite complicated especially if you are a new user since you need to build up your profile through recommendations. It's also a way for hosts to assess if you are trustworthy since again, you are a stranger. Basically this app is all about trust. Also, don't just use Couchsurfing to get free accommodation. It's actually a good way of meeting locals who can even recommend some hidden spots in the place you're visiting.
HITCHHIKING
Hitchhiking follows the same concept as that of couchsurfing but this time, it's about transportation. With hitchhiking, you get to travel for free. It's like carpooling minus the payment.
Atlas Green // Unsplash
The idea of hitchhiking is not that popular here in the Philippines but we've done it on several occasions. However, it's mostly due to emergency reasons like being left behind and running out of options for transportation (a.k.a. no more jeeps and trikes left). We have no other option but to ask strangers if we could hitch a ride. Luckily, they agreed so we instantly saved money (though that's not really our main goal).
BLOGGING
I'll admit it: travel blogging has so many perks. There are times where I get invited for an all-expense-paid trips and sponsored staycations. Imagine getting paid to travel for free! However, keep in mind that it's not an easy task. You need to make sure that you have all the numbers to back up why these companies should work with you. Remember that at the end of the day, this is all business. You need to make sure that your reach is good and you can convert readers into customers and translate that into sales.
For inspirations, I suggest you read Trisha Velarmino's "How to get a complimentary hotel stay as a travel blogger – 2017 Edition" post to give you a guide. Also, Travel With Maria's "TRAVEL BLOGGER STAYS, CONTESTS AND SPONSORSHIPS" post is my to-go reference for new opportunities. She always updates it every time brands are looking for bloggers for possible collaborations.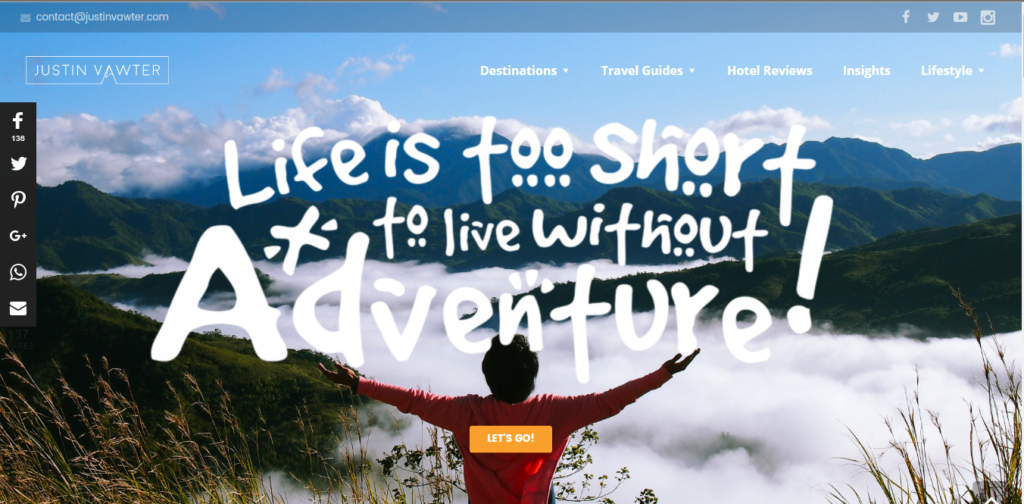 Travel blogging is getting popular nowadays. Even I got engaged with it so much since it's fun but you have to understand that it's not all glamour. In fact, I have spent a lot (financially, effort and time) making sure my blog is great and that includes spending a lot on traveling for content. It's all hard work and most of the time, it's a messy job. You must be really dedicated to it to stand out.
QUICK TIP
Blogging is more than just writing. It's just a tiny part of it. Blogging involves social media management, digital marketing, seo and a whole lot more but of course you'll learn that along the way. The advice I usually give to people who wants to start travel blogging is to simply start. Sometimes, you don't need to have everything planned. You don't need to figure everything at first since just like me, I've learned everything along the way. But don't just start and then leave it as it is. With the tight competition, consistency and great content is the key. Find you voice online.
FIND THE RIGHT JOB
It sounds so impossible but there really are jobs out there that pays you to travel. In my case, I work as an on-call graphics designer and events staff so I always get to travel for free especially if the event is out of town. I already got deployed in Tacloban, Leyte, in Cebu and recently, Baguio.
Looking for the right job can be quite tough but it is possible. I have a good friend who works for an NGO and he gets to travel a lot as a field researcher.
QUICK TIP
If you are looking for the perfect job that involves traveling, list down your skills to narrow down your choices. Then, go to job hunting sites (always include LinkedIn) and start searching. It can take some time but once you've made it, it's definitely the best job ever!
VOLUNTOURISM
I've read about this a lot but never really thought that it's possible not until I tried it myself. Most of the time, organizations are looking for volunteers that could help them fulfill their cause. Recently, I got involved in Project AlaGalaan spearheaded by the Department of Environment and Natural Resources and Save Seas Philippines. It's a 2-day workshop in Quezon City with a field lecture in a marine sanctuary in Batangas. The aim of the project is to partner with social media warriors such as bloggers like me who can help promote sustainable tourism and responsible traveling. I got to travel for free but more than that, it's a great opportunity to do something that's really close to my heart: promoting sustainable ecotourism.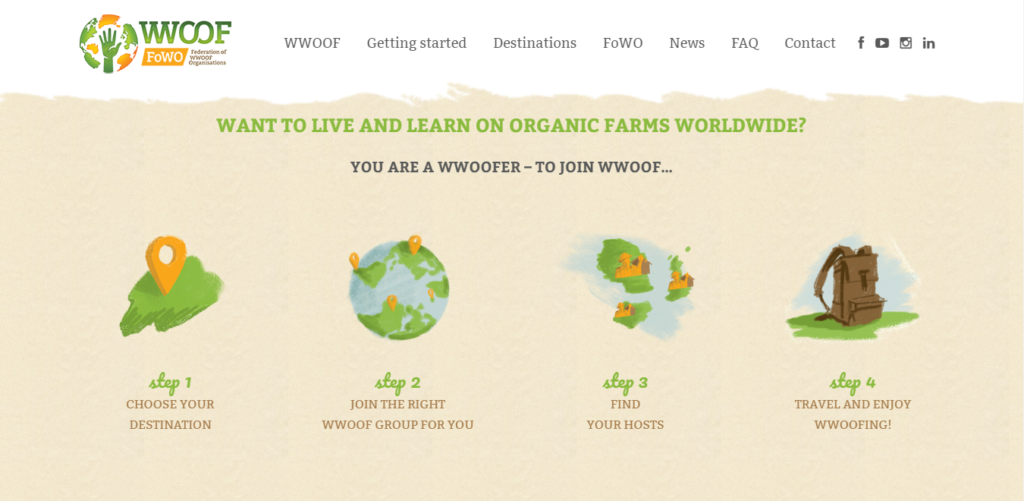 Voluntourism is a combination of volunteering and tourism. It's a great way to help the community while traveling. To start, you can check out World Wide Opportunities on Organic Farms (WOOF) and HelpX. These are popular sites to check out for voluntourism opportunities.
QUICK TIP
There are a lot of organizations offering voluntourism projects. Some require a minimal fee to join so make sure to read the terms and conditions. Also, remember that this is a volunteering program so don't just do it for the free travel. You must have the heart to really help others.
That's it! Traveling comes at a cost but that doesn't mean that you always have to spend. There are a lot of ways to travel for free and I'm sure this list goes a long way. I hope you get inspired by this and realize that there is really no excuse not to travel.
Enjoy exploring the world!
Cheers~!
– Justin –