Tutorial: How To Make Your Own Plotagraph
You have probably seen this all over your feed this week. There's a new trend in social media images and it's called Plotagraphs. So what's the buzz all about? Well it's a really cool clip or gif with certain areas that are moving while the other are just plain static. Here's an example:
PLOTAGRAPHS vs CINEMAGRAPHS
Before Plotagraphs became a hit, there was Cinemagraphs first. But what's the difference? Although the result is very similar to each other as well as the concept and process, there's a huge difference between the two. With Plotagraphs, you start with a photo and then mask and animate the parts. On the other hand, Cinemagraphs starts with a video clip and then mask and make some of the parts static.
PLOTAGRAPHS 101
Creating Plotagraphs is very easy and can be done in less than 3 minutes thanks to an app called Plotagraph. It can be quite confusing and overwhelming at first but don't worry, here's a quick tutorial to help you: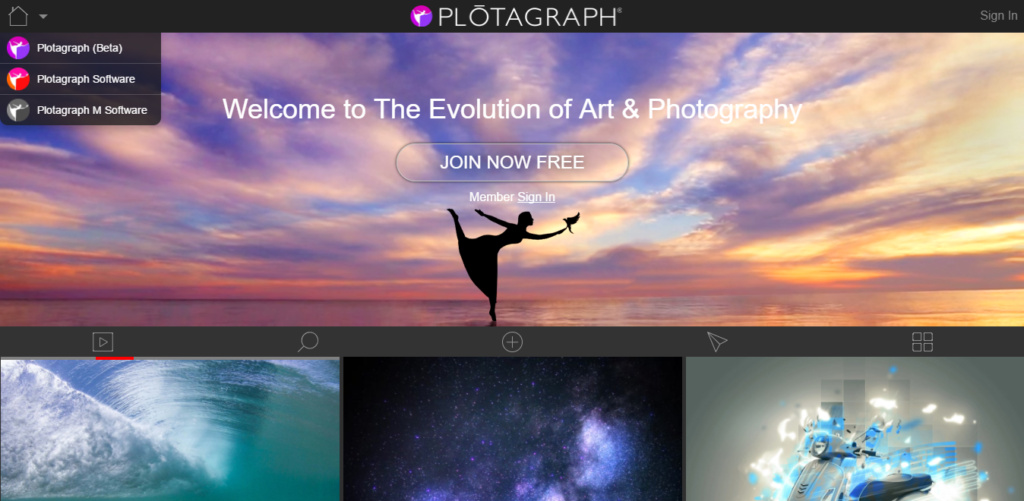 2. Create an account (it's free!).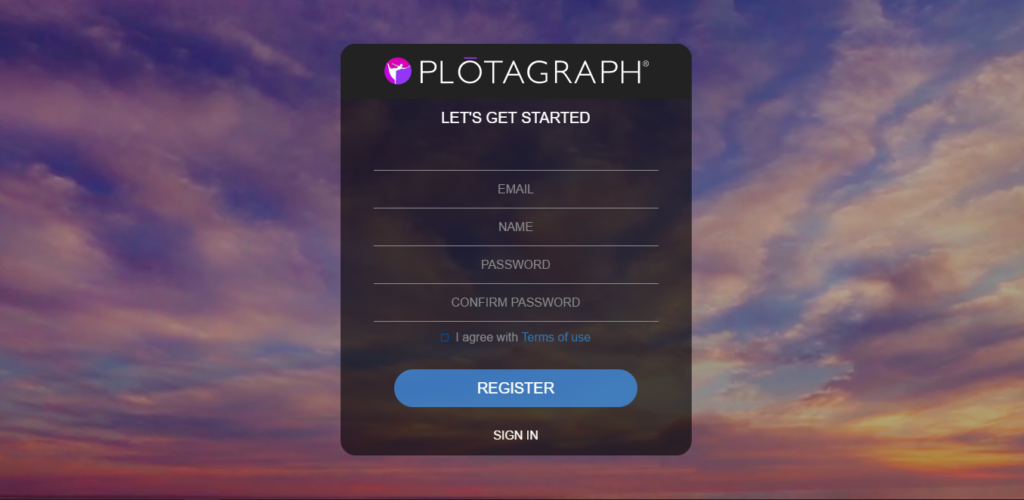 3. Create a new plotagraph.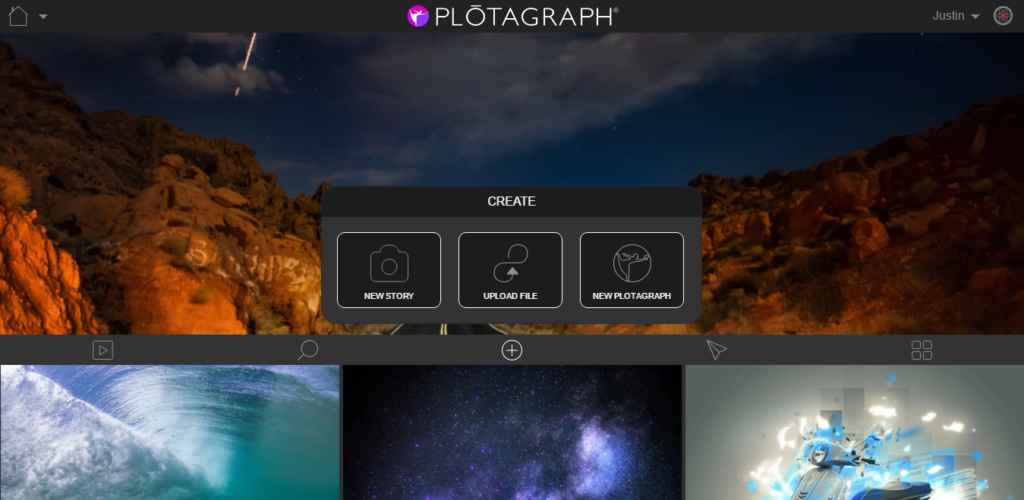 4. Crop your photo.
Since my photo is a too huge, I need to crop it so that it'll fit Instagram's 4:5 ratio.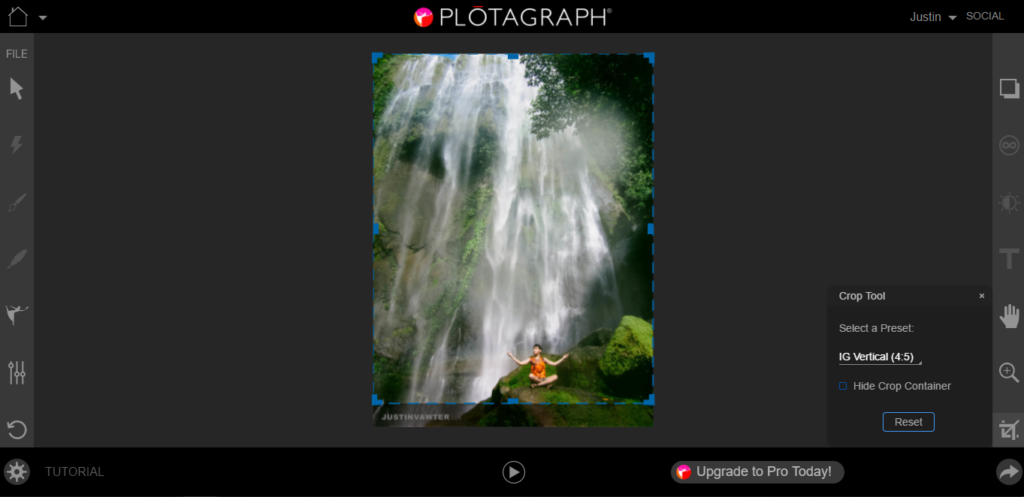 5. Add animation points.
Click on animation points and drag it to the direction of the movement. Since my photo is a falls, the movement is downwards.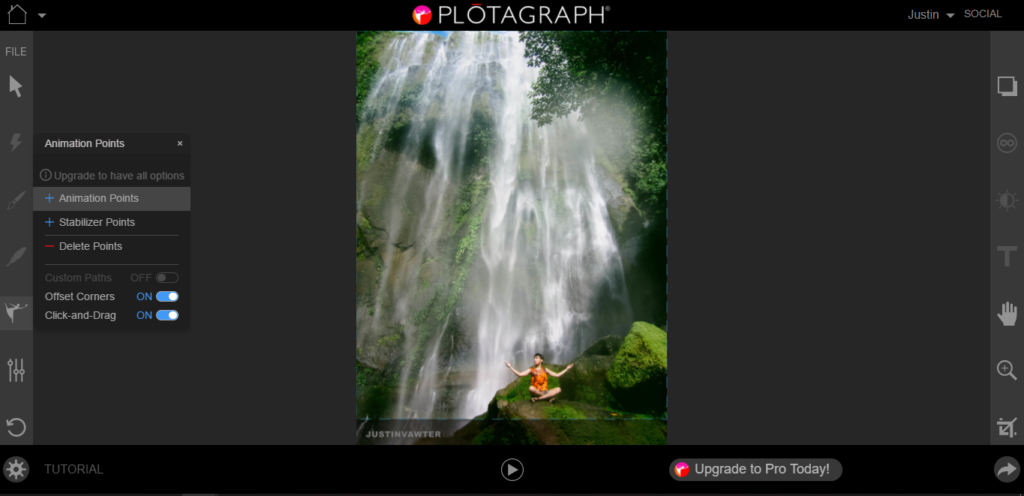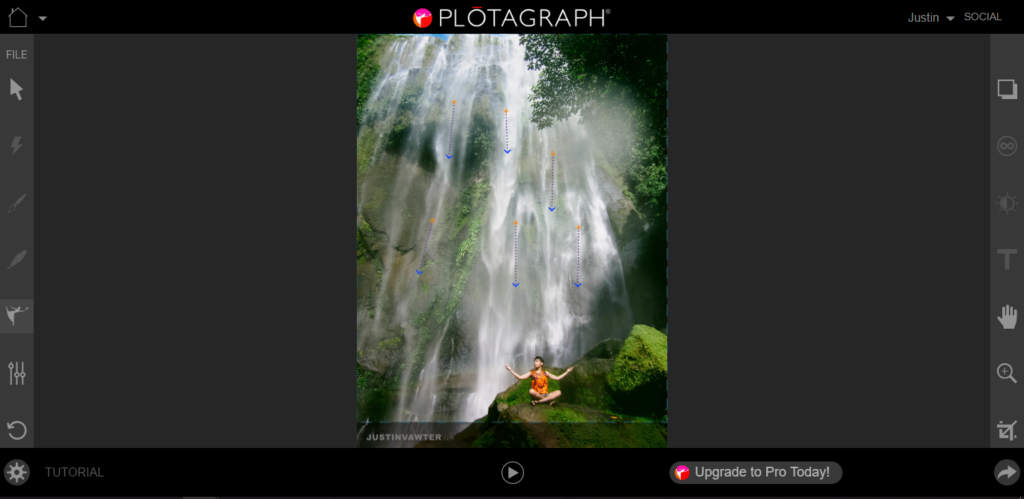 6. Add stabilizer points.
If you click on the play button or press spacebar, you'll enter the preview mode. If you'll notice, the entire photo is moving and the reason behind it is because we didn't mask anything. To do this, we need to add stabilizer points to the areas that we want to be static.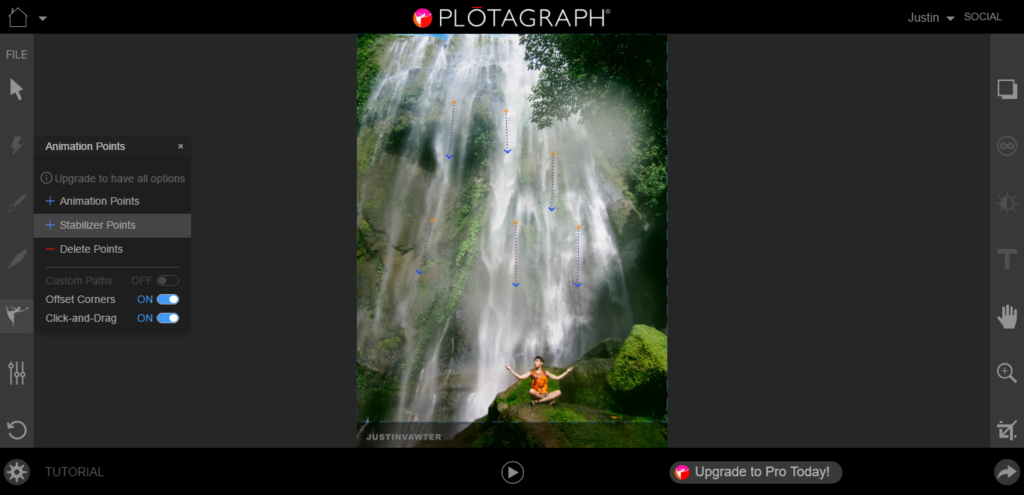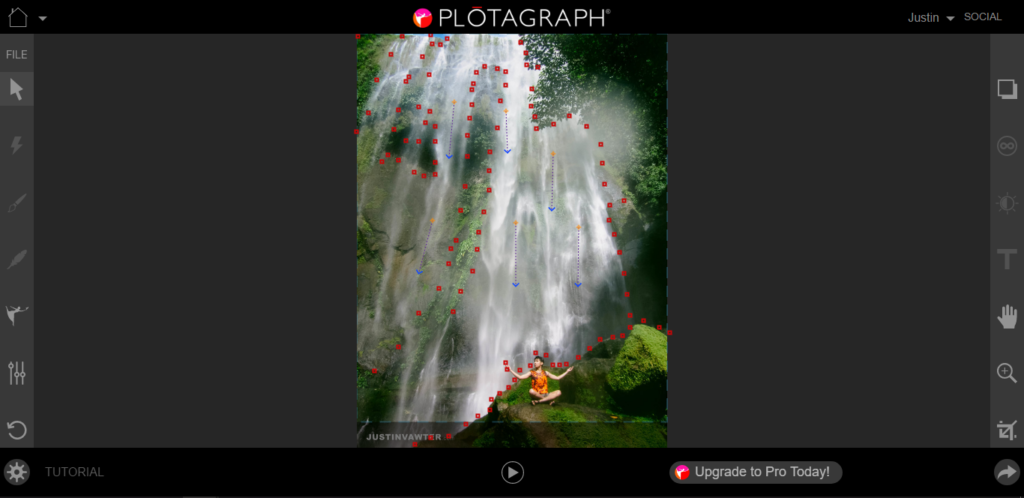 7. Edit animation properties.
I want the movement of the falls to be faster so I'll choose 1.6 seconds.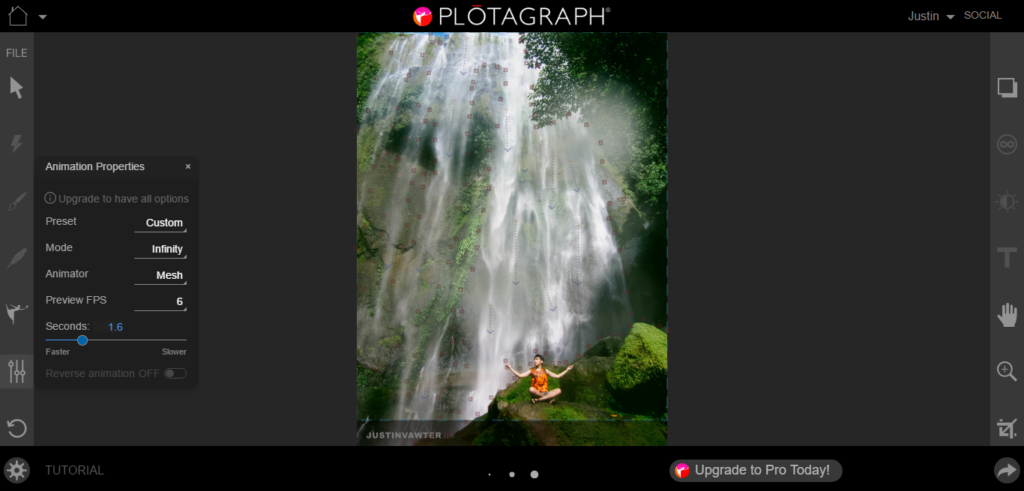 8. Export!
And that's it! We're done. Since we're using the free version, the default export option is MP4 format and 6.4 seconds loop.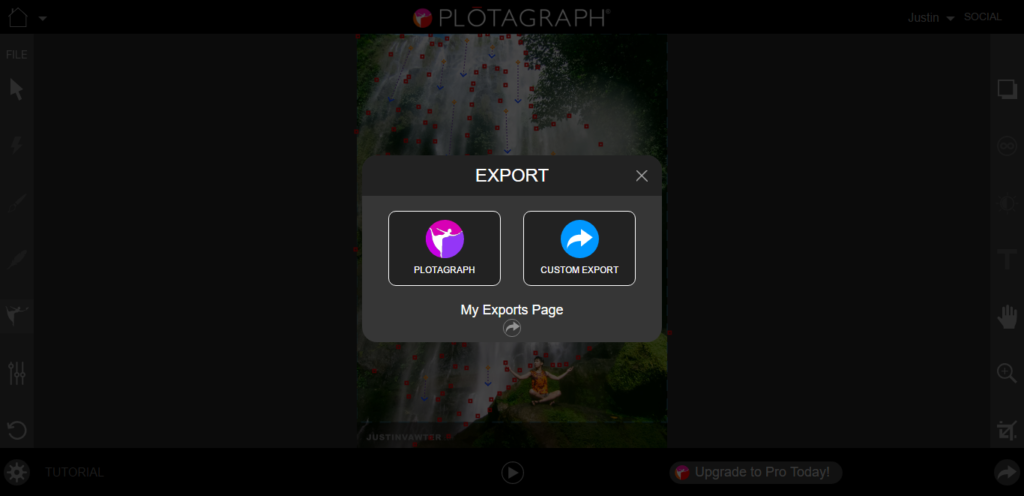 See? That's how easy it is. Here's the final result of our simple project:
Note: I am not affiliated with Plotagraph and I am just sharing this quick tutorial after discovering the app this week. Hope you enjoy it!
Cheers~!
– Justin –