Travel Guide to Mt. Kupapey and Fato, Maligcong, Bontoc, Mountain Province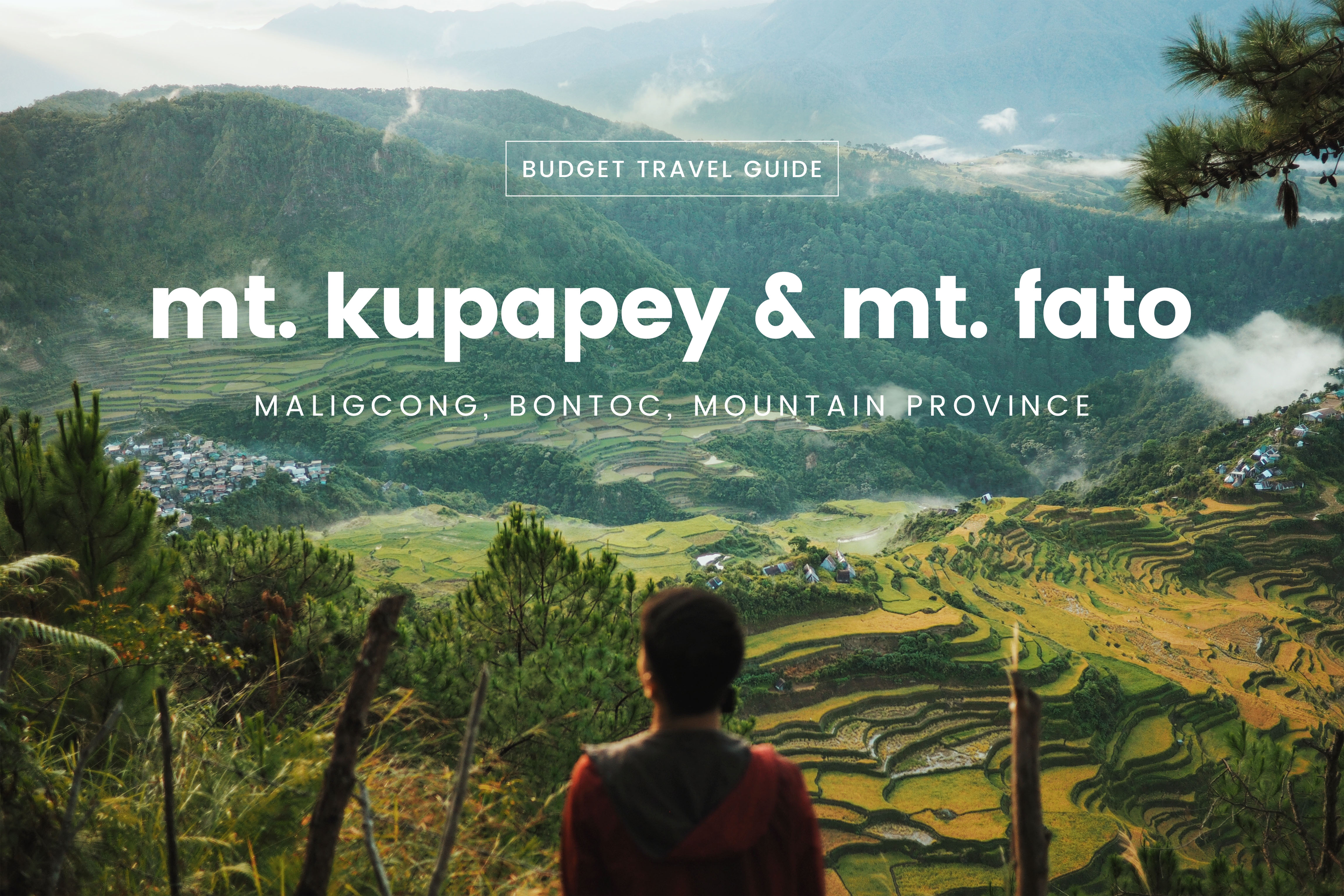 It's been a crazy year for me and honestly, I didn't expect that I'll write on this blog again. I've quit blogging for a lot of personal reasons but I guess it's true that you can't just leave something that you love doing. Maybe a break is all you need. Anyways, even though I stopped blogging for a while, my love for traveling and the mountains still went on. Recently, I climbed Mt. Kupapey and Mt. Fato in Bontoc, Mountain Province, and the experience was super amazing. Awesome view of the Maligcong Rice Terraces and we got a chance to see the sea of clouds followed by the golden sunrise. It was surreal. So, without further ado, here's a complete guide to Mt. Kupapey and Mt. Fato with a sidetrip to Maligcong Rice Terraces in Bontoc, Mountain Province.
Mt. Kupapey and Mt. Fato
Mt.Fato (est. 1438MASL) and Mt. Kupapey (est. 1647 MASL)
Location:
Maligcong, Bontoc, Mountain Province
Difficulty:
3/9 (Trail can be likened to Mt.Gulugod Baboy, only covered with Pine forest)
Trail Class:
1-2 Though Mt.Fato's trail is not yet well established.Rock scrambling is required to get to some spots on the summit.
Source: Pinoy Mountaineer
HOW TO GO TO BONTOC
Going to Bontoc is fairly easy. You just have to take one bus ride from Cubao. There are different ways to go to Bontoc. You can either take the Banaue route or go to Baguio then Bontoc but I highly suggest riding a bus straight to Bontoc since that's your best and easiest choice. Currently, there's only one bus company that offers this route: Coda Lines (it's at the back of Solid North Bus Terminal in Cubao). Fare going to Bontoc is Php 735 (Php 725 fare + Php 10 insurance) and travel time is 12 hours. Yes!! 12 HOURS! There are only four trips from 8pm to 10:30pm and I recommend that you book your ticket in advance. I almost didn't make it to the 8pm trip because it was a holiday!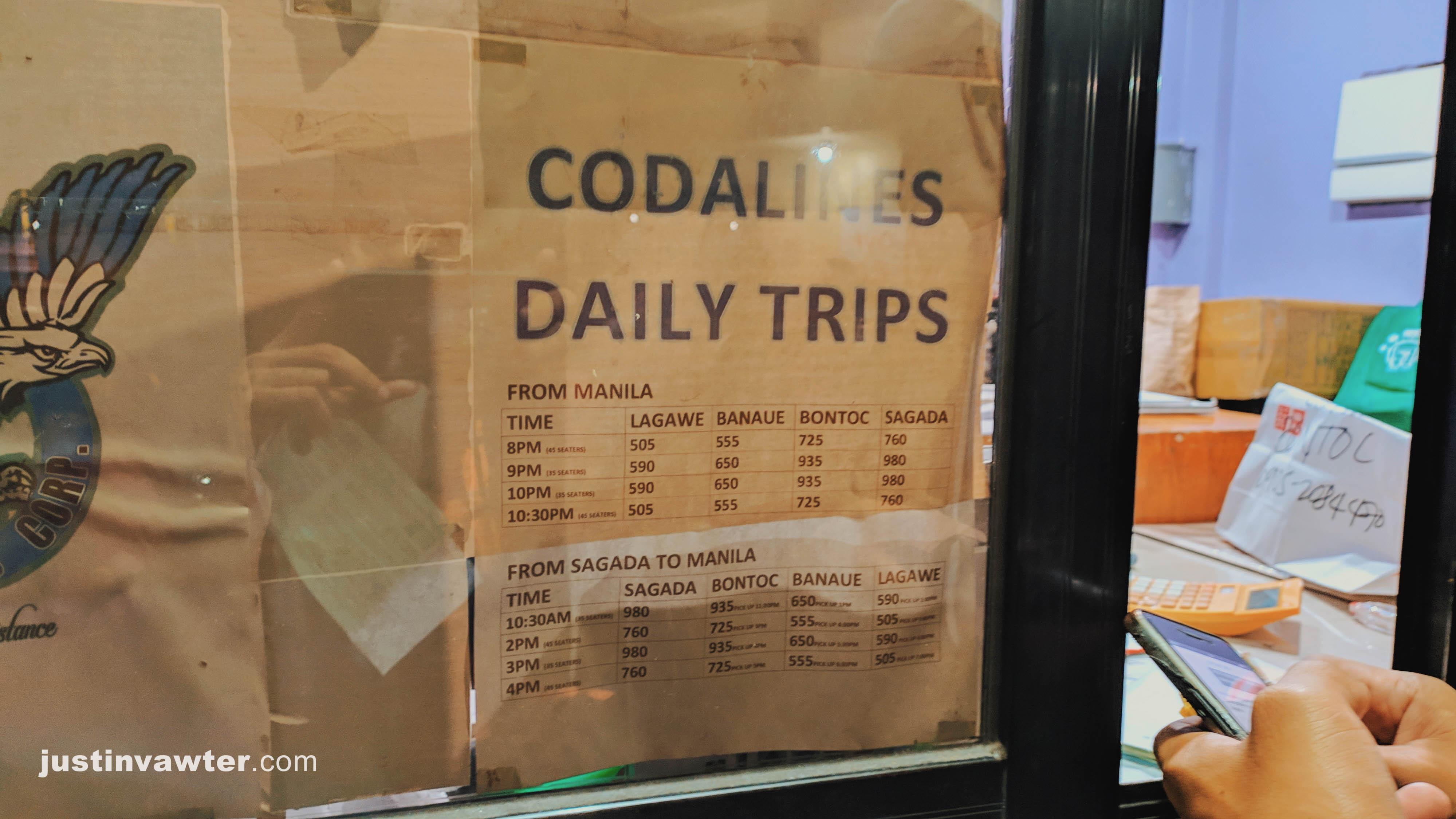 BONTOC TO MALIGCONG
I arrived in Bontoc downtown at around 8am and to my surprise, it was hot. Very hot! Prior to my trip, the weather up north is terrible since it's been raining the entire weekend due to a typhoon so I was expecting my trip to be a wet one. But surprisingly, it was the complete opposite. The other parts of the province were still wet but Bontoc was a different story. It was just hot. Freaking hot.
Anyways, jeep schedule going to Maligcong is 8am, 12nn, 2pm and 5pm and since I have to wait for my friend who's coming from Baguio, I decided to take the 12nn trip. I had some breakfast at Pines Kitchenette Inn for Php 100 and did a quick tour of the town.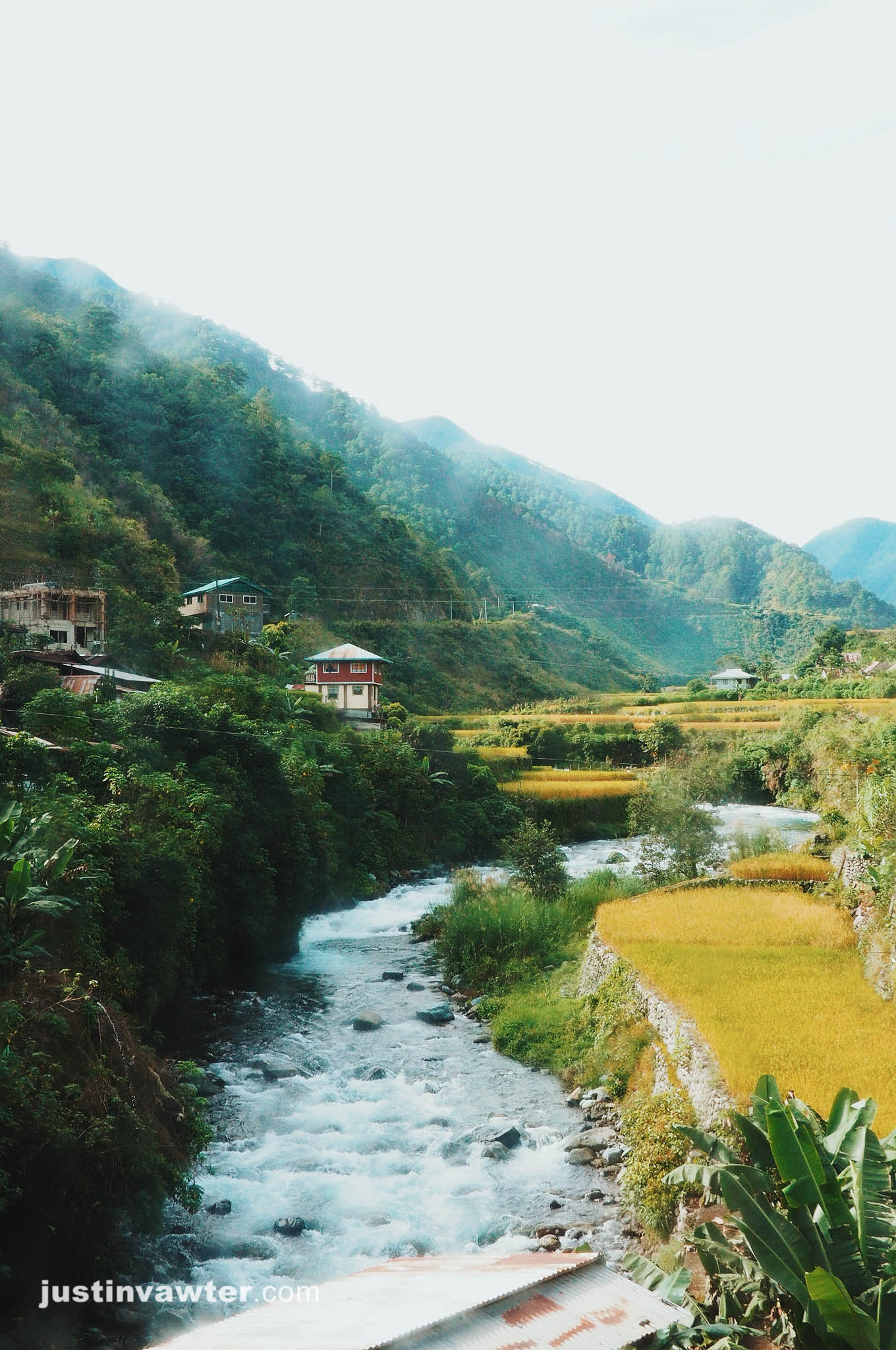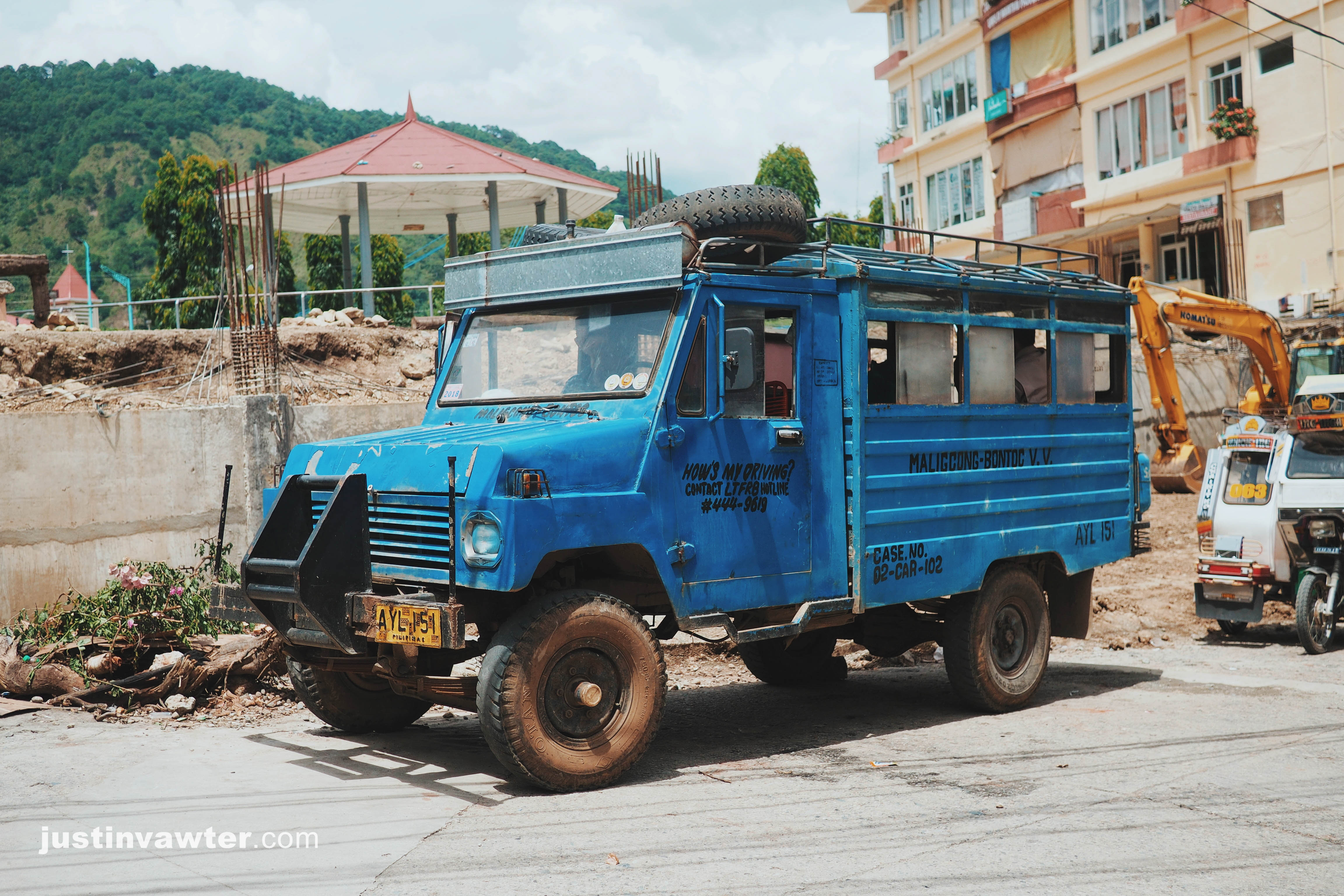 When going to Maligcong, it's very important to take note of the time. What we noticed was that their jeeps usually leave 15-30 minutes before their scheduled trip. We were supposed to leave by 12nn but since it was hot outside, we decided to stay at the Inn which was just in front of the terminal. To our surprise, when we went out to check the jeep, it has already left (it was 30 mins before the scheduled trip!). We had no choice but to wait for two more hours for the 2pm trip.
From Bontoc downtown, it will just take 15-45 minutes to get to Maligcong. I recommend doing top load since the view going to Maligcong is super nice.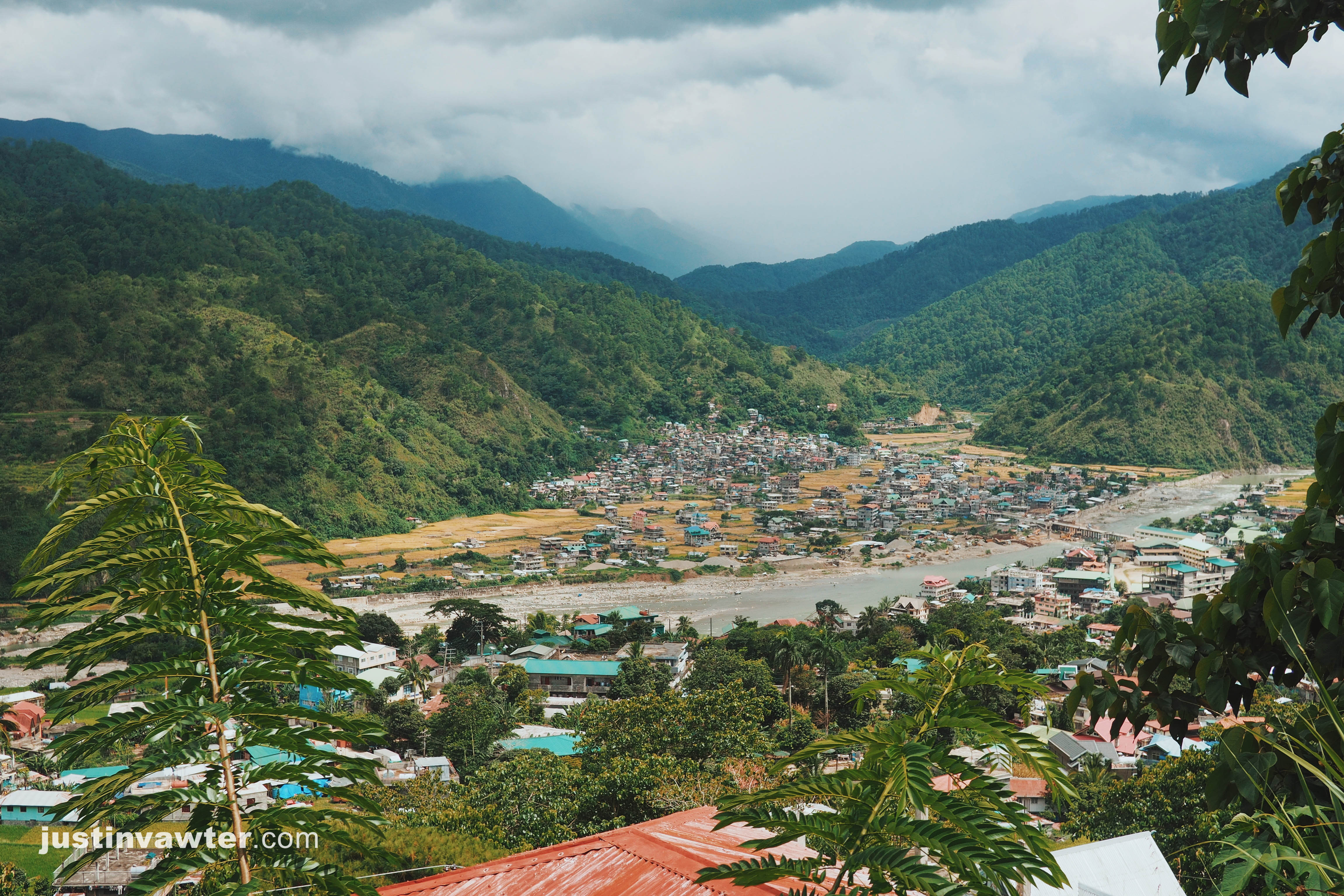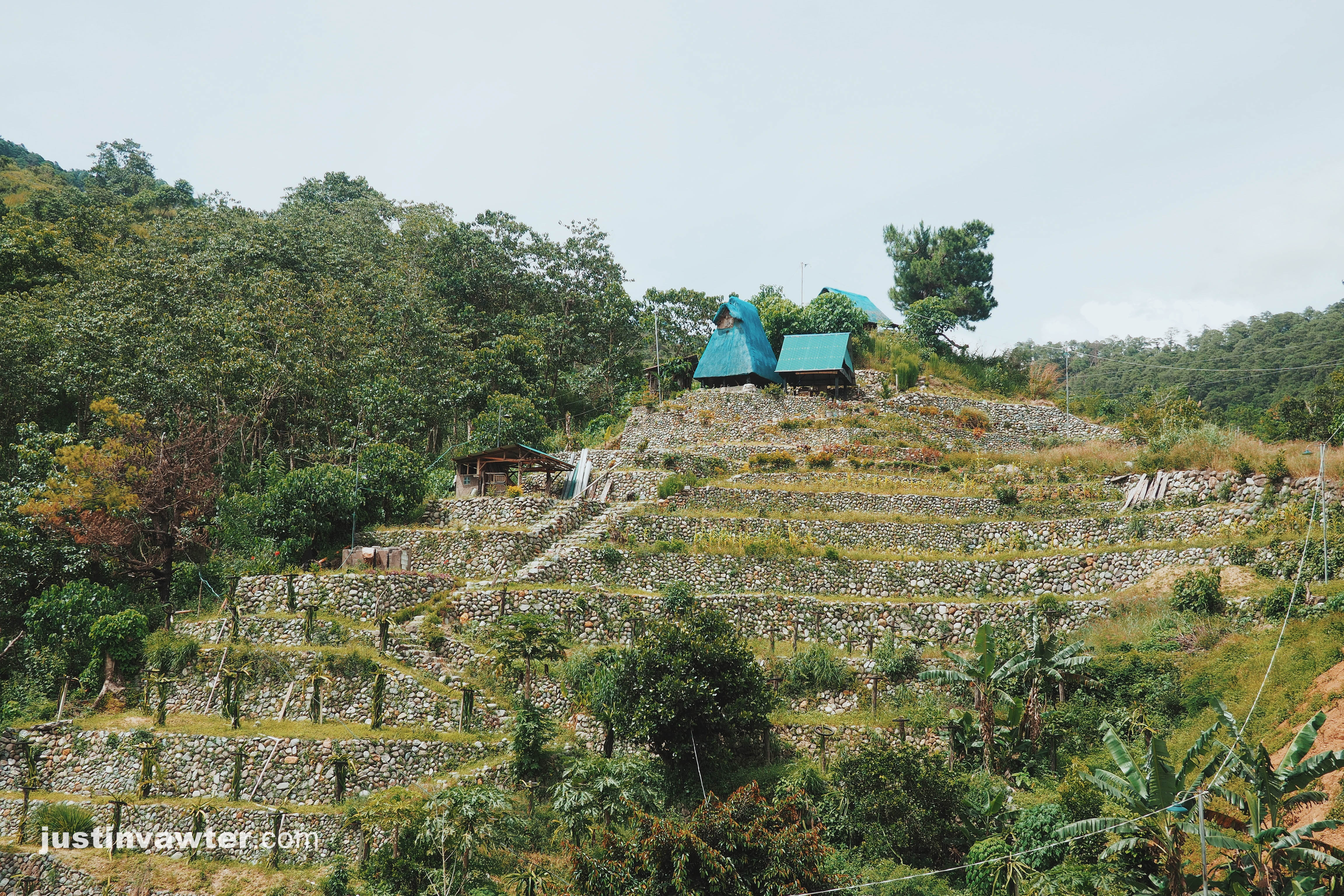 HOME AWAY FROM HOME
We were supposed to stay Chen's homestay but upon arrival, it was already booked so we were transferred to another homestay called Dong Elay's and it was a great decision to transfer here! According to our host, the place is relatively new and honestly, I feel like it's the most beautiful homestay there. They're also available now on Airbnb. Homestay costs Php 300/head.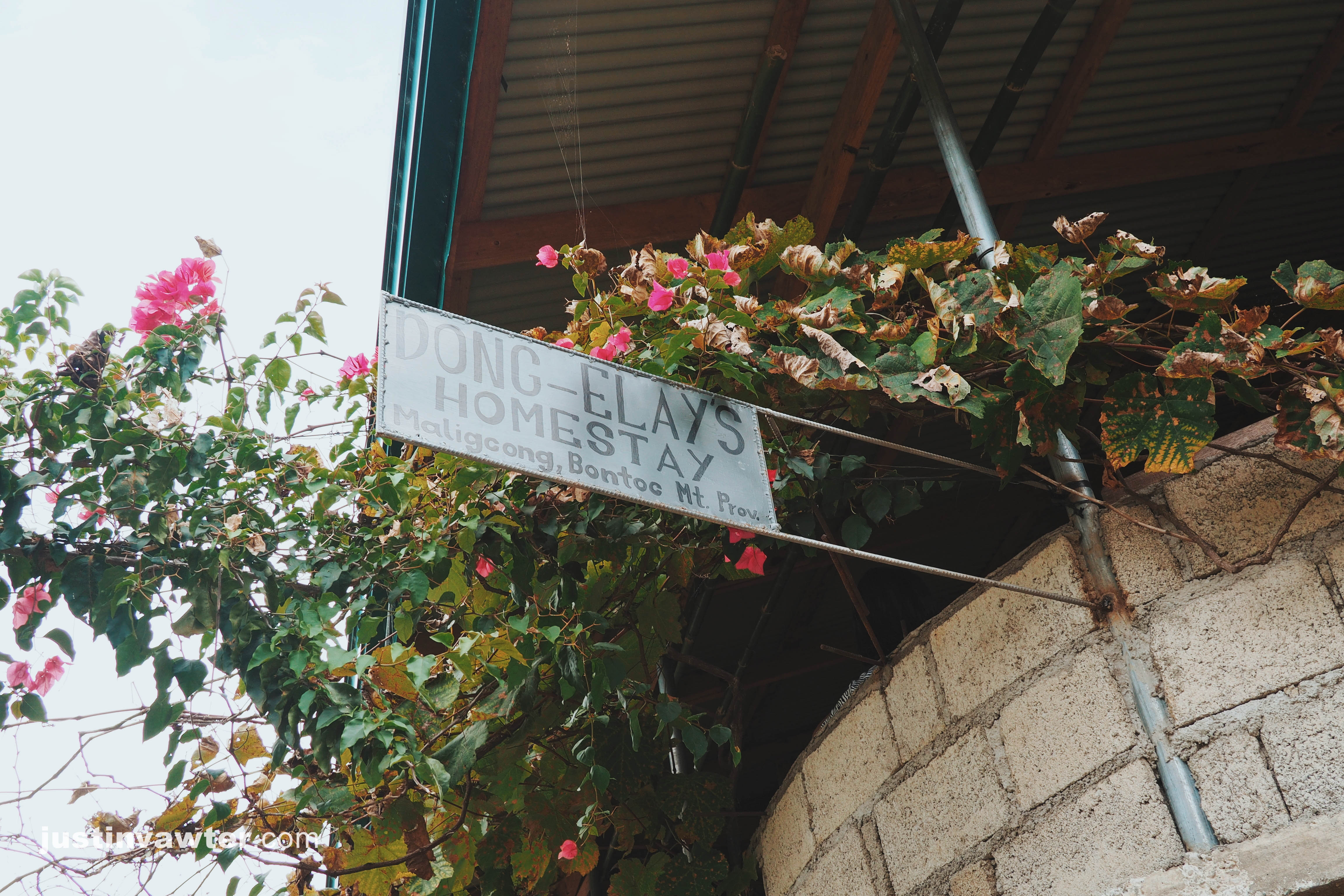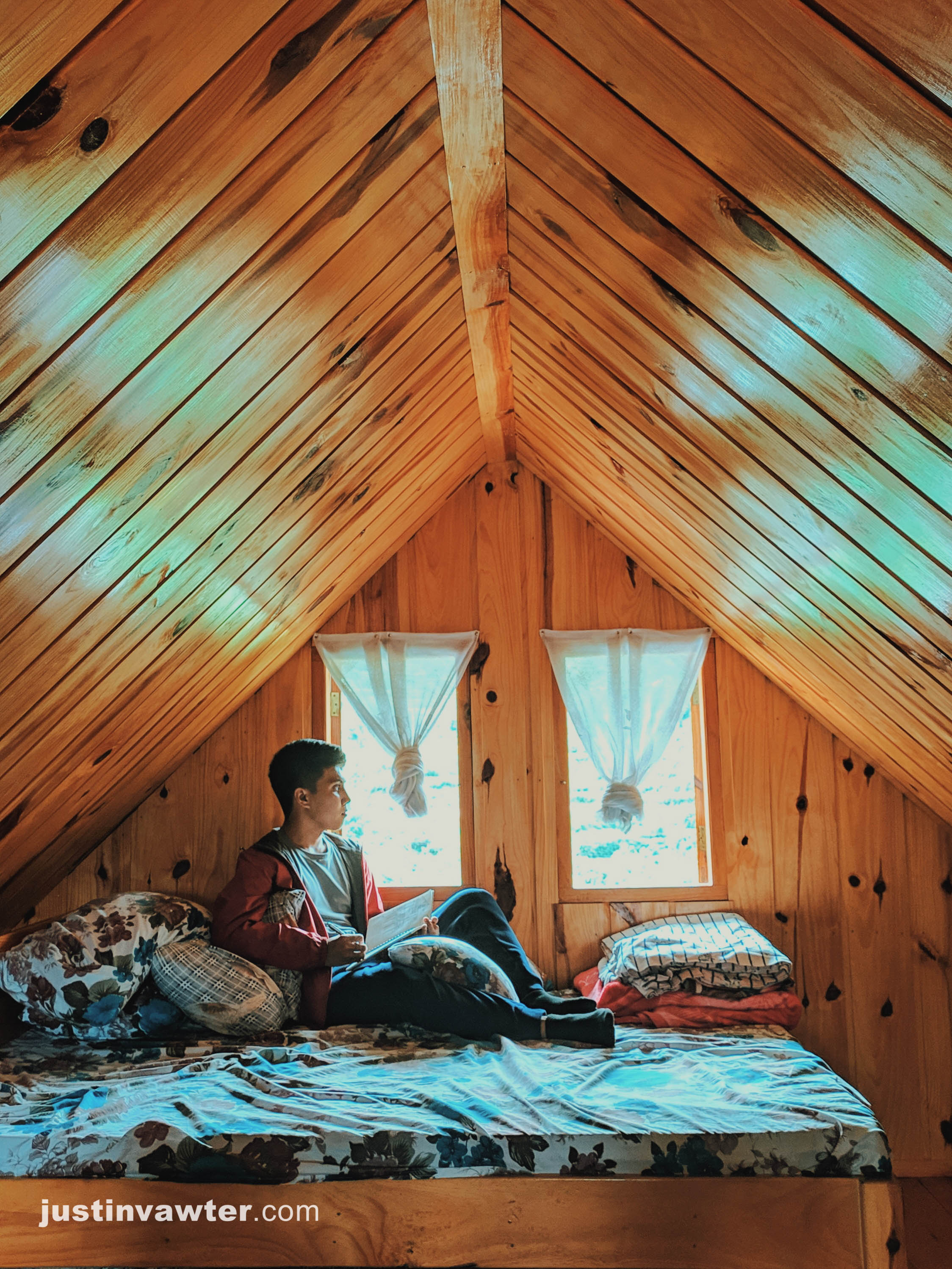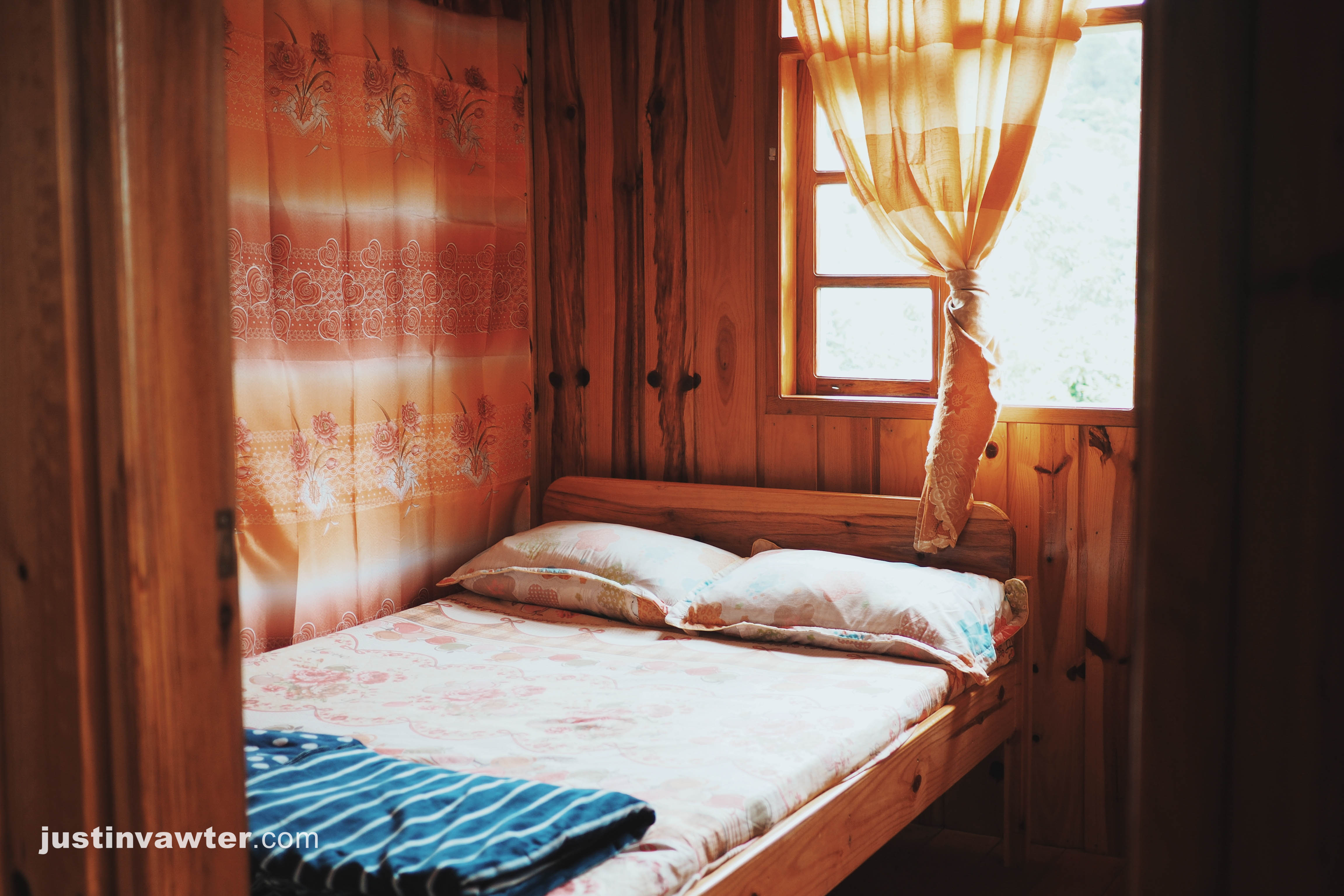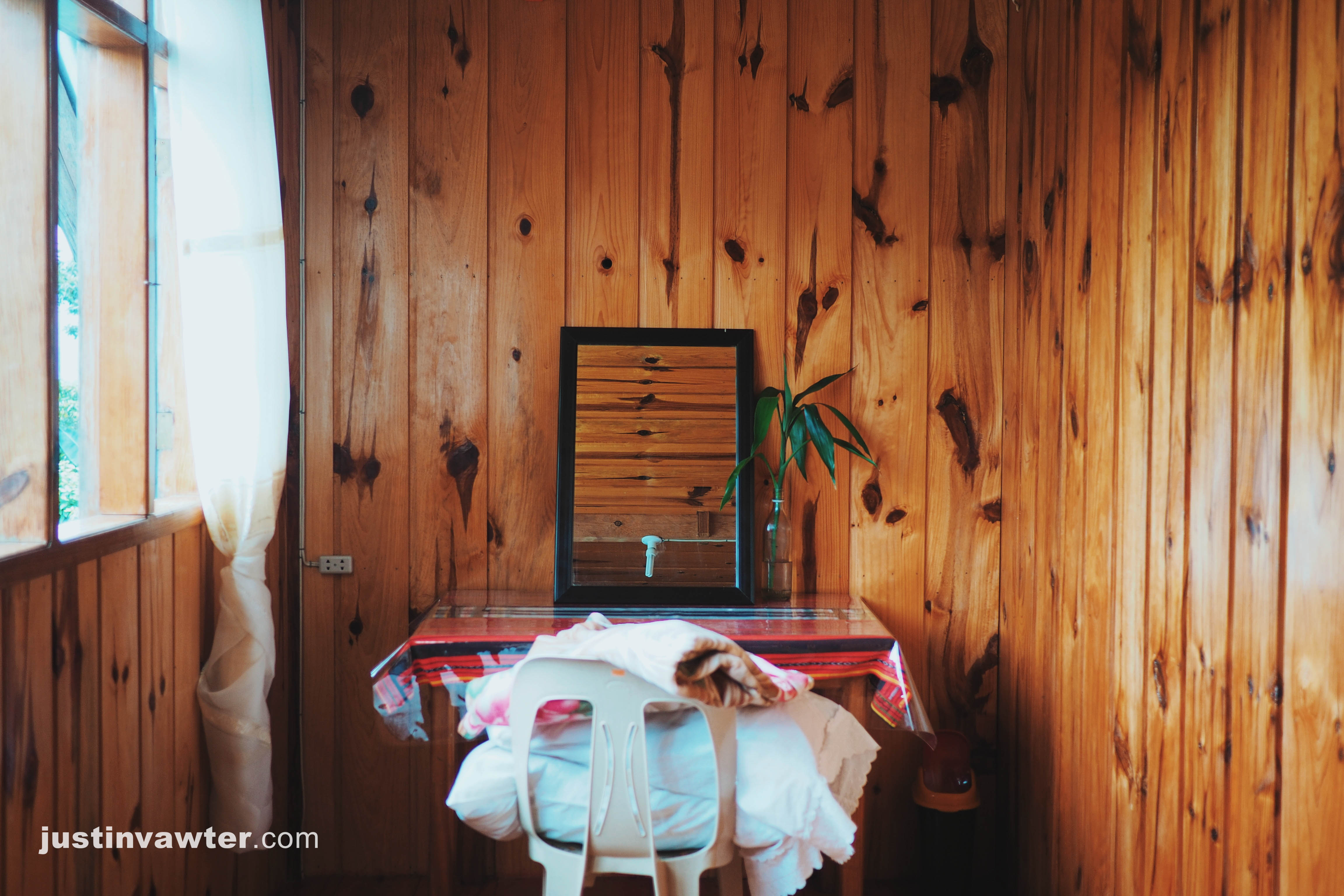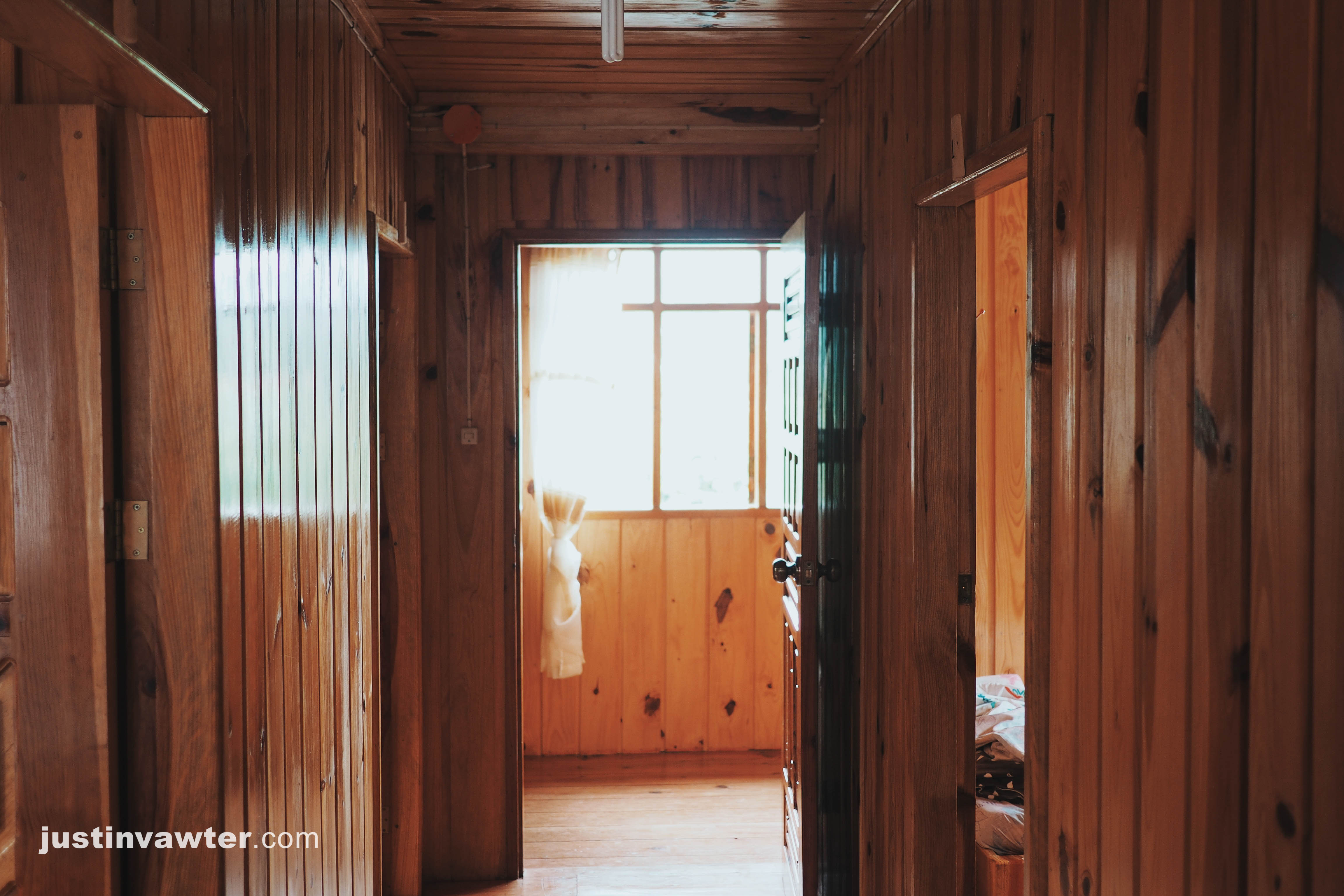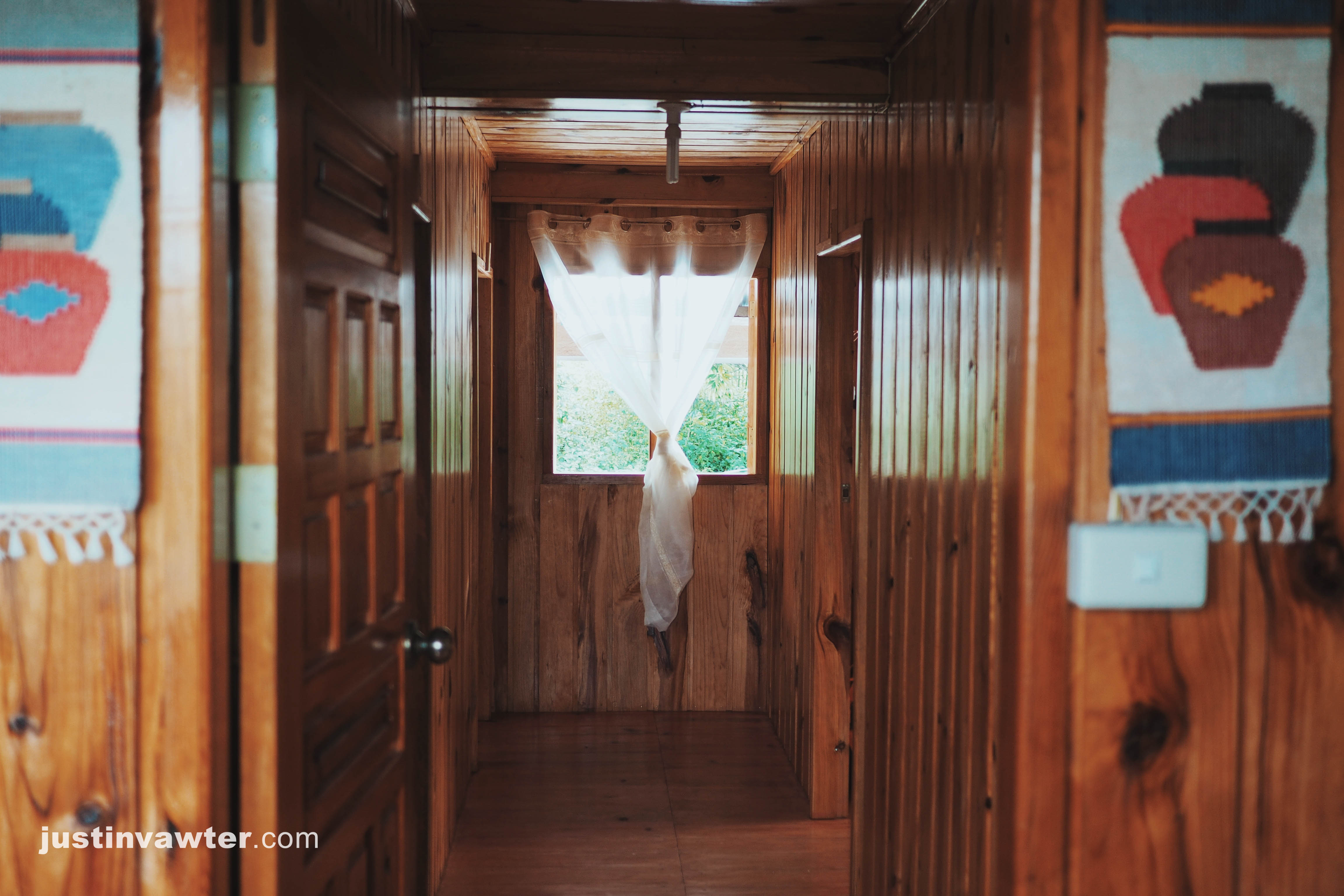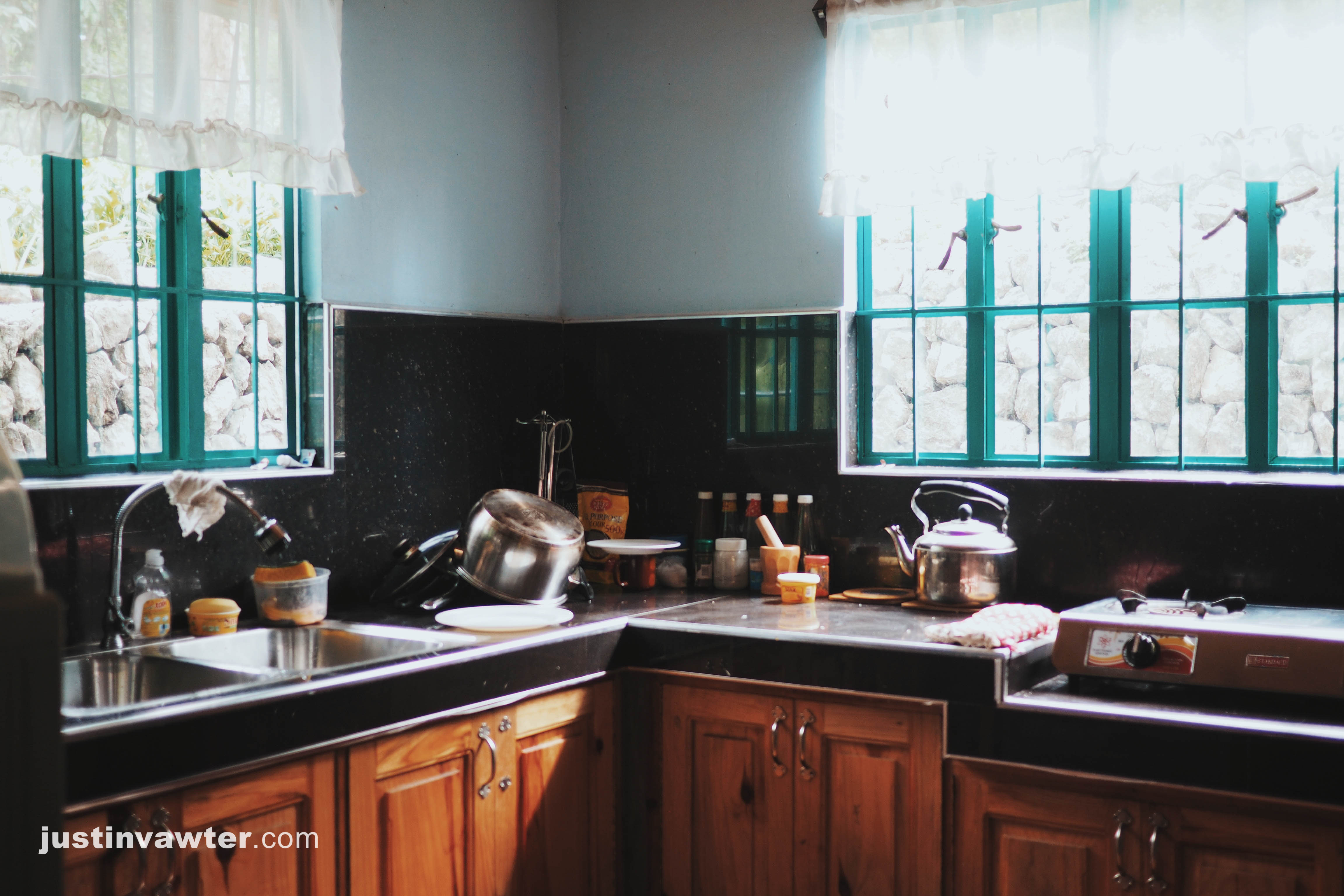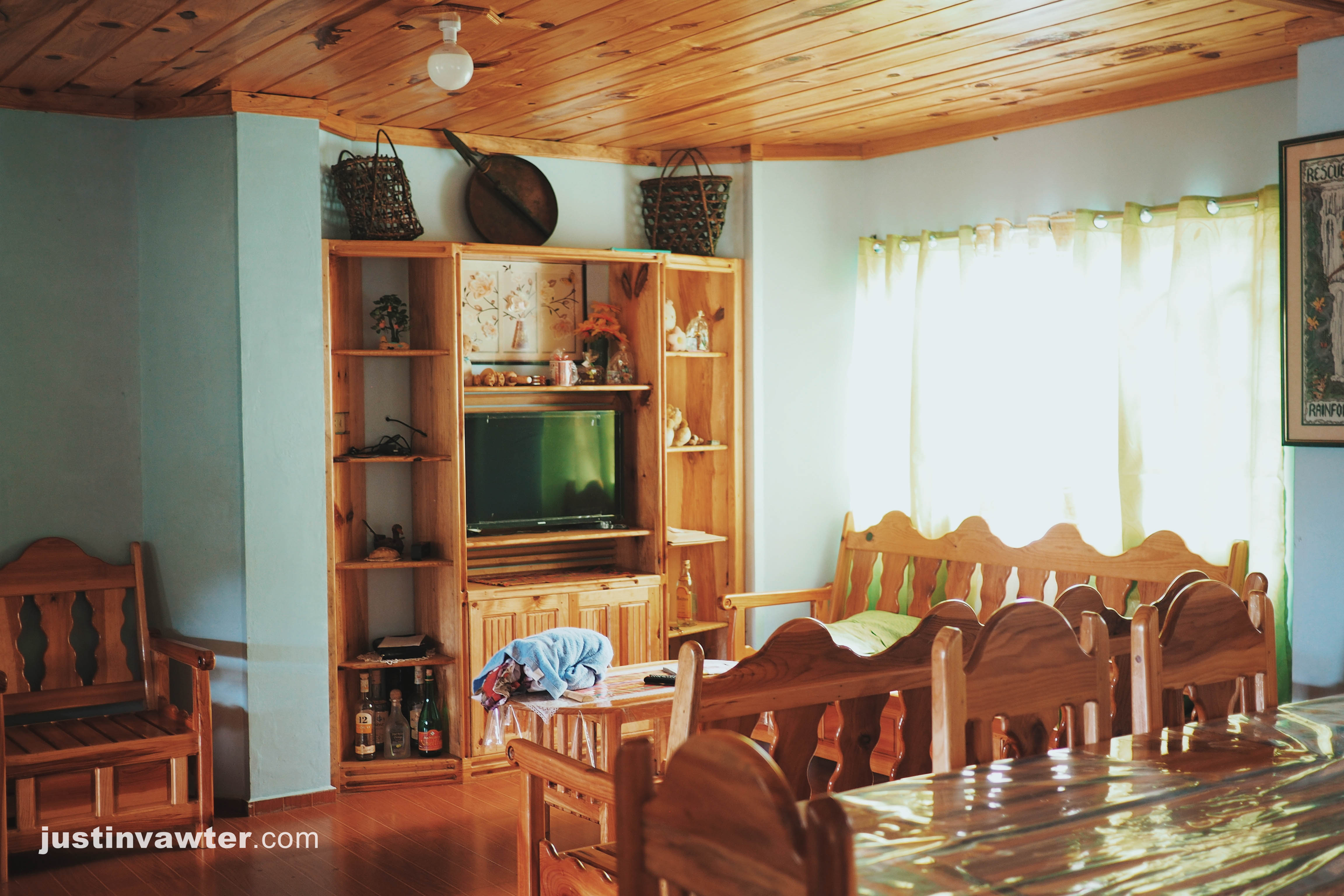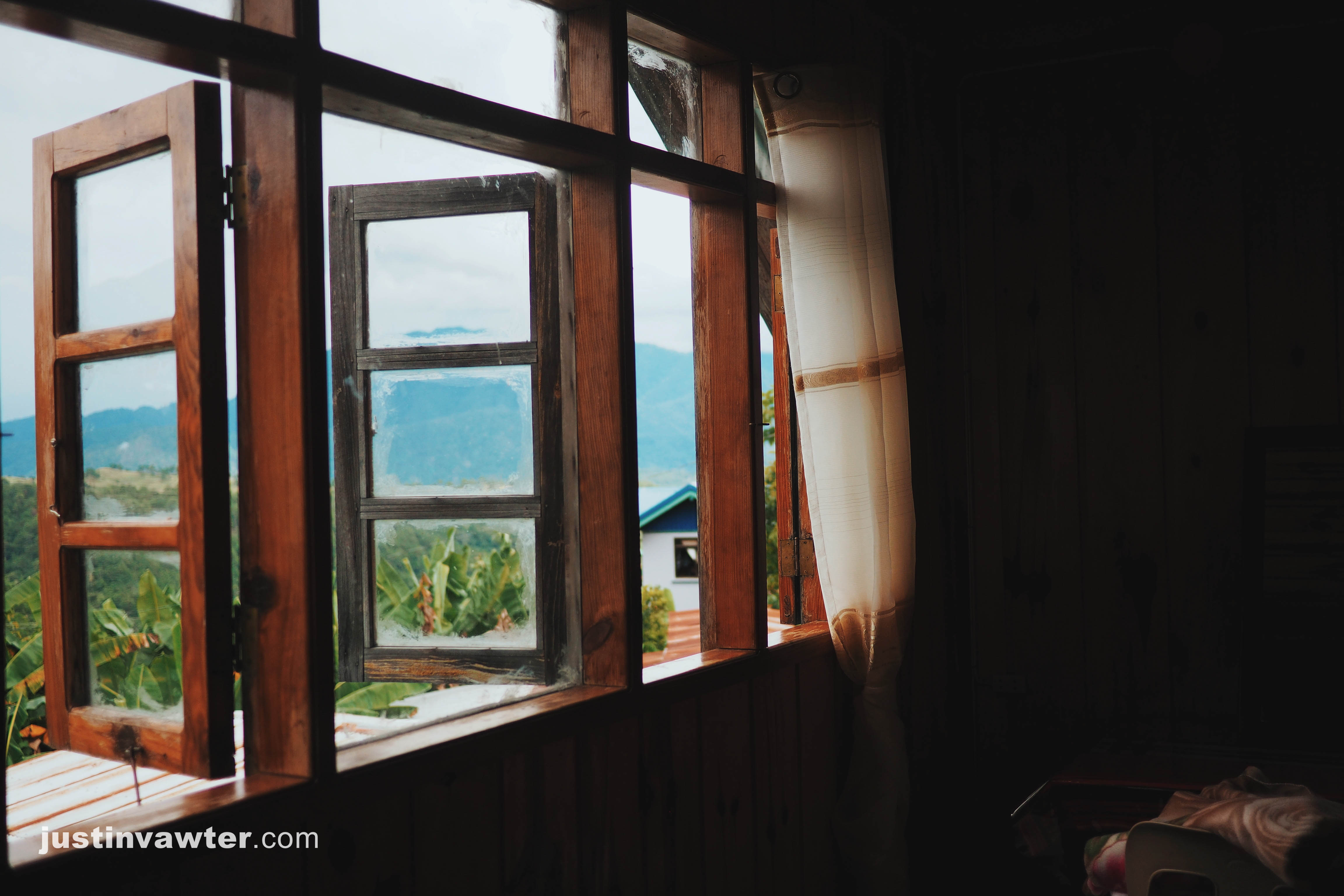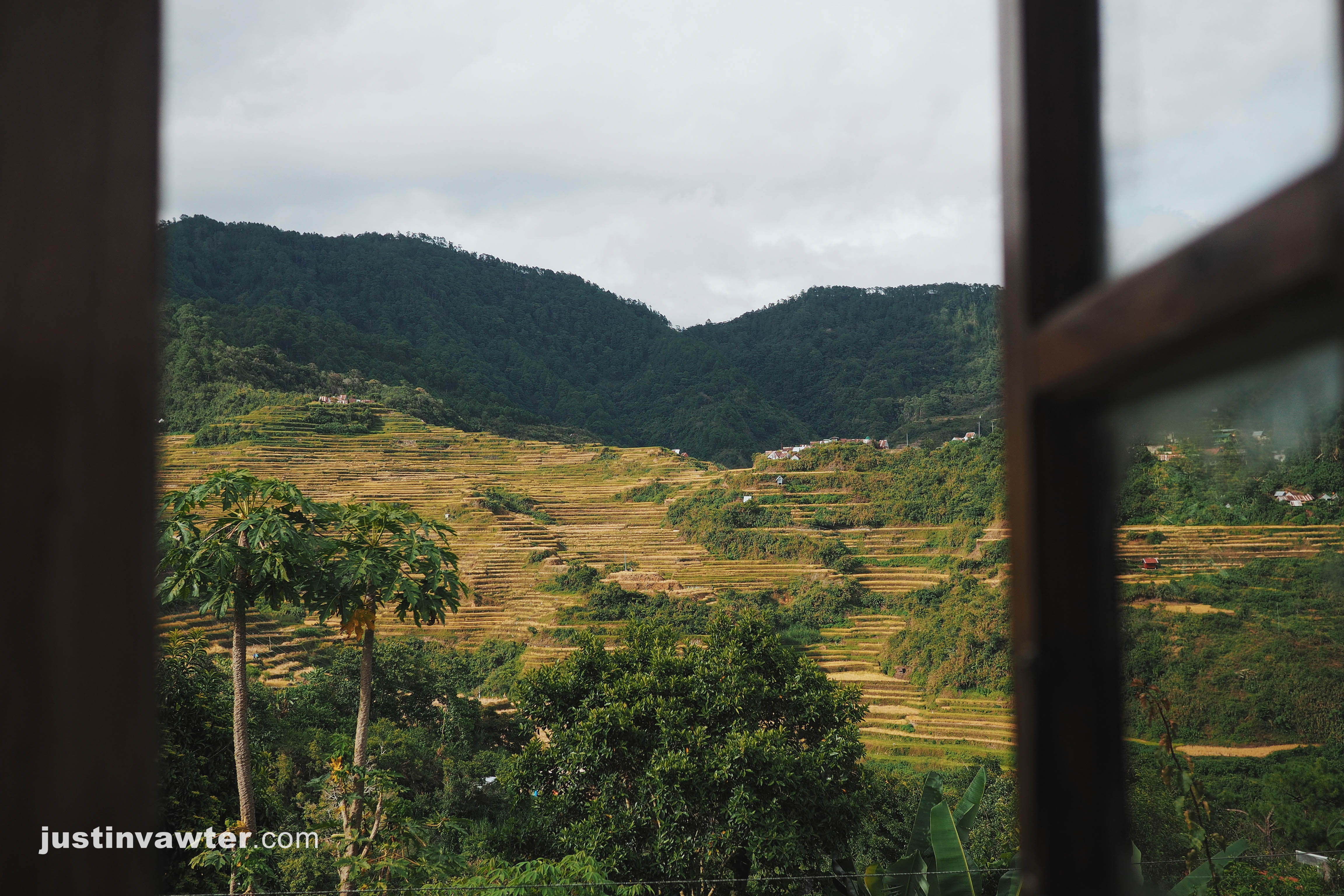 View from the window.
CLIMBING MT. FATO
Since we have some spare time, we decided to start climbing Mt. Fato. It's just a 30-minute to 1-hour hike and the trail is relatively easy. It's good for beginners. According to our guide, the name was derived from the term bato which means rock. If you're planning to go here, I suggest you do a sunset hike at Mt. Fato and a sunrise hike at Mt. Kupapey.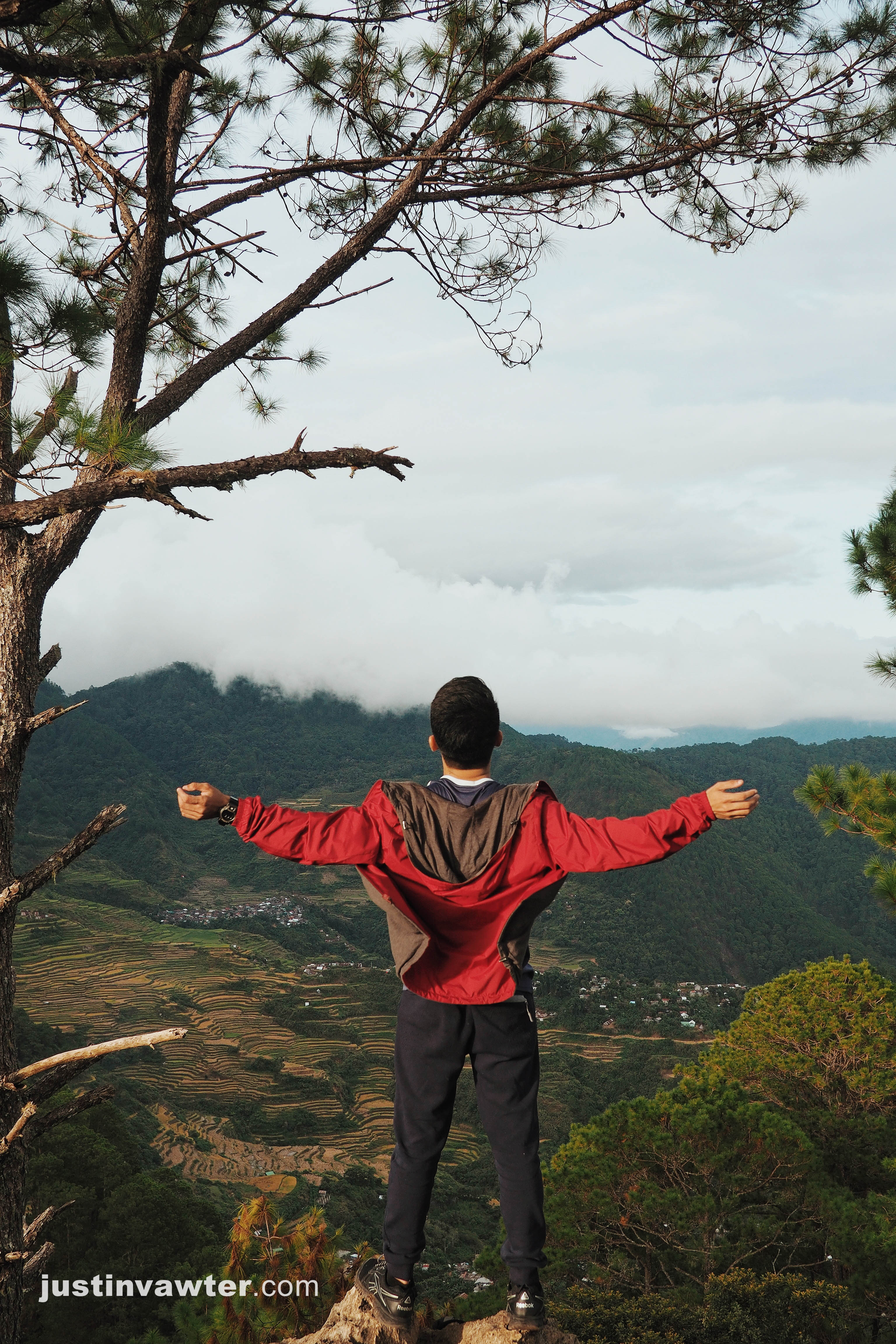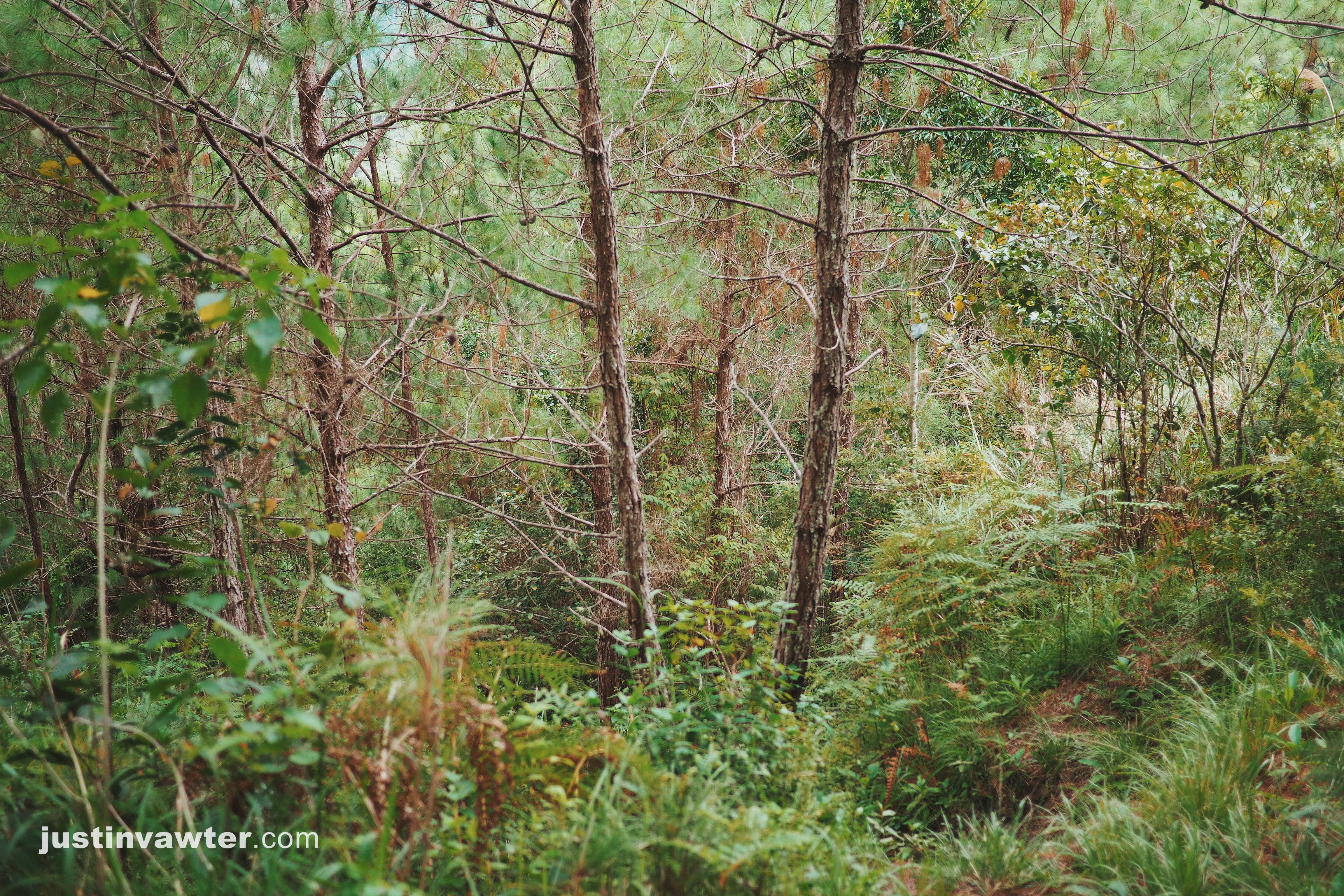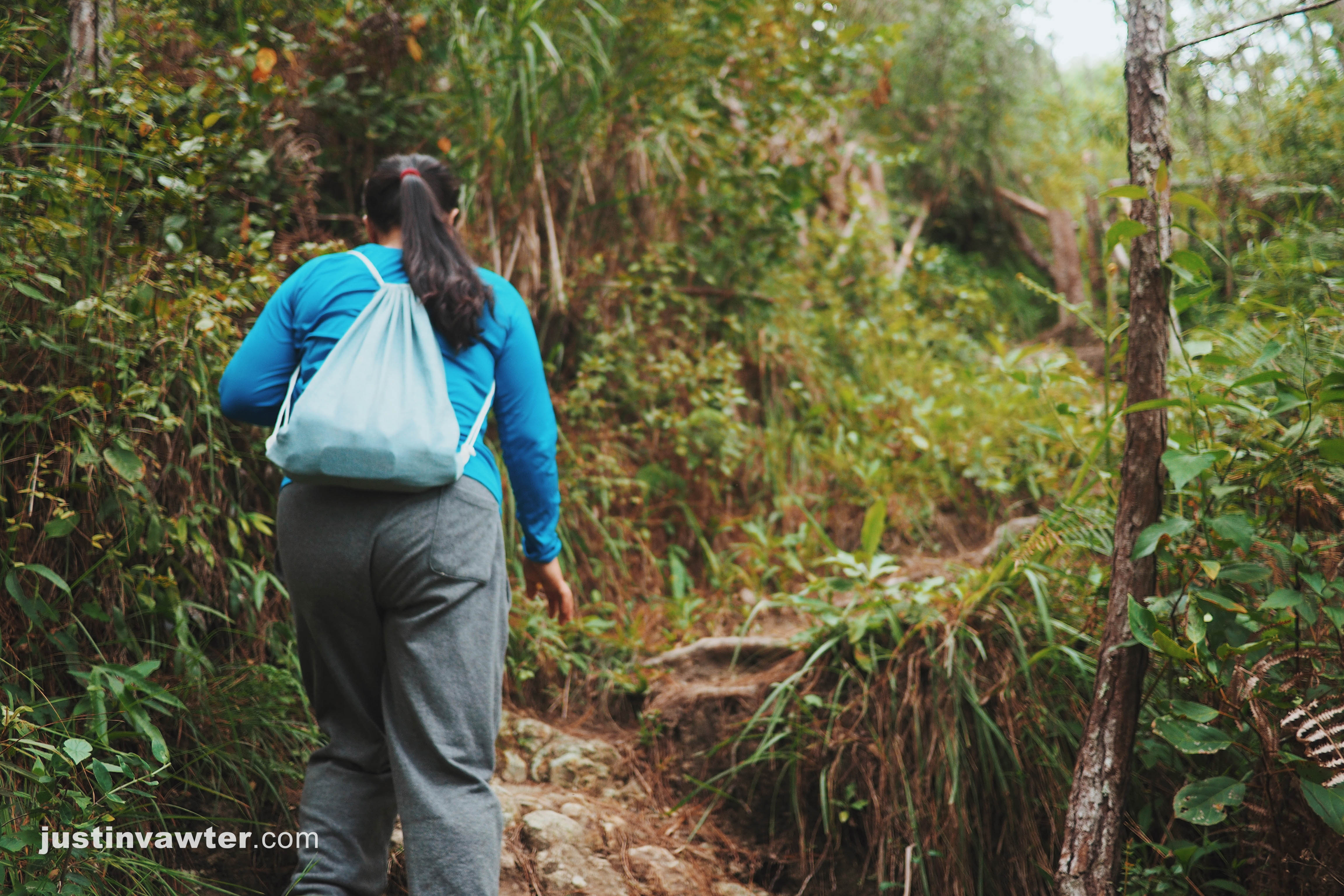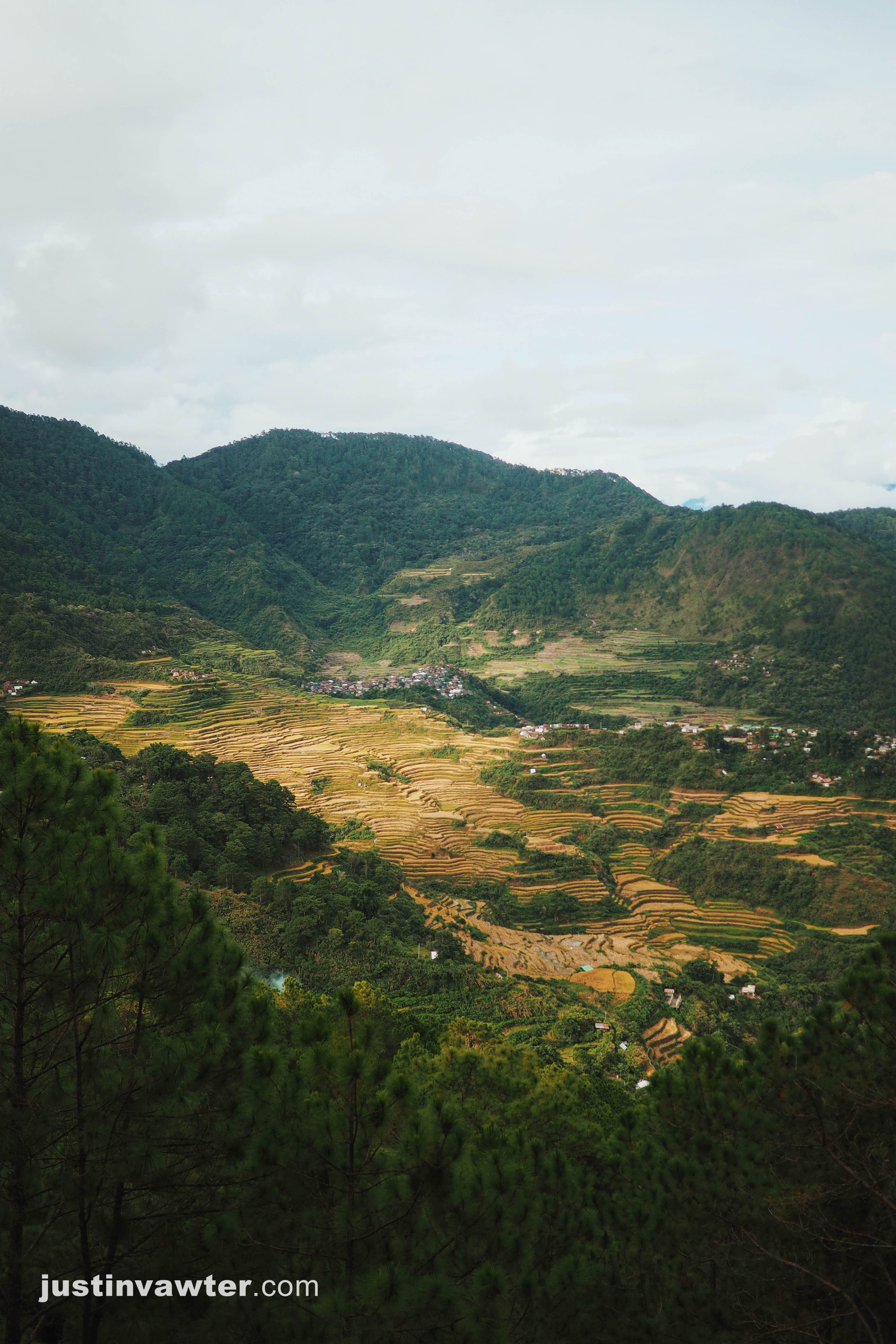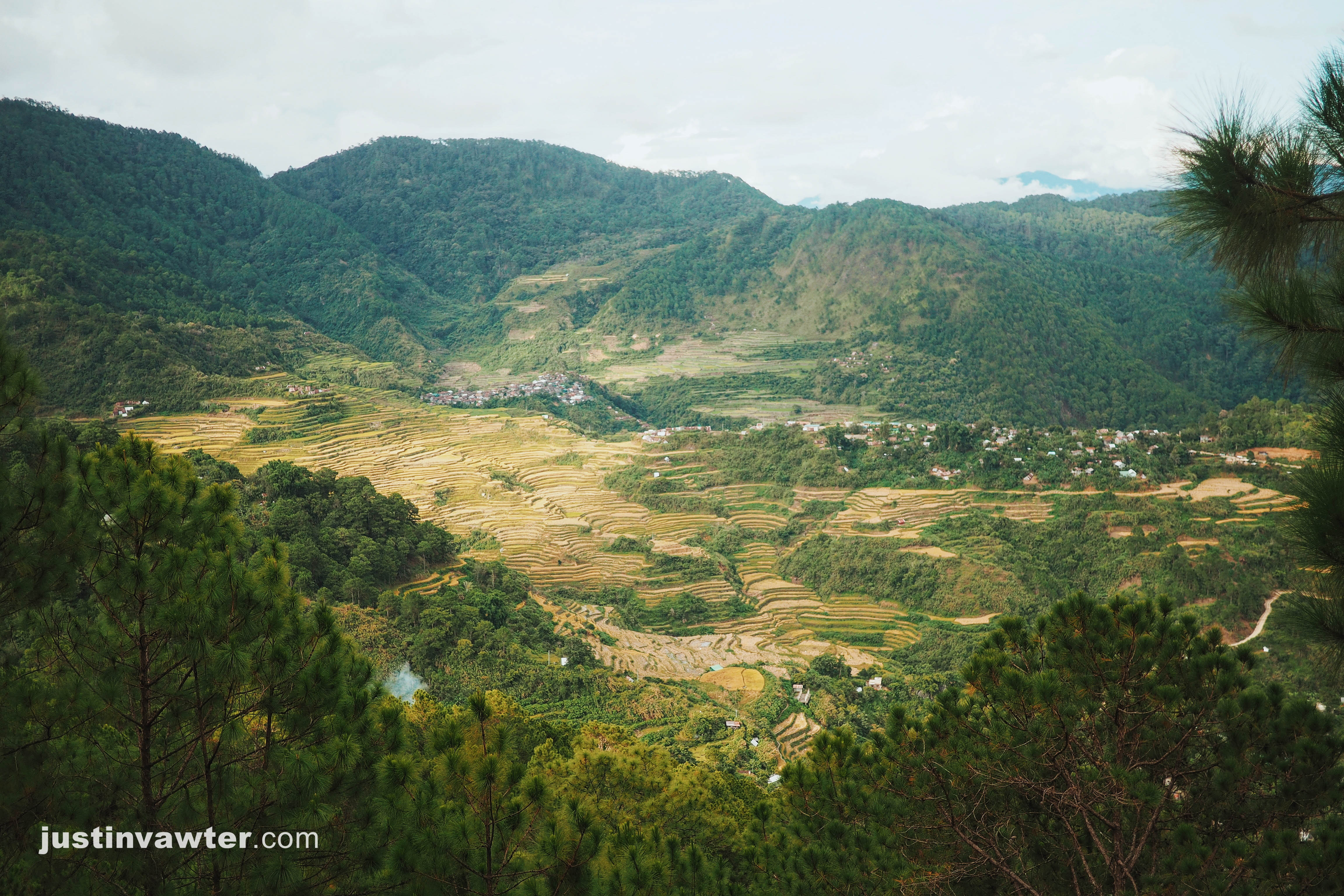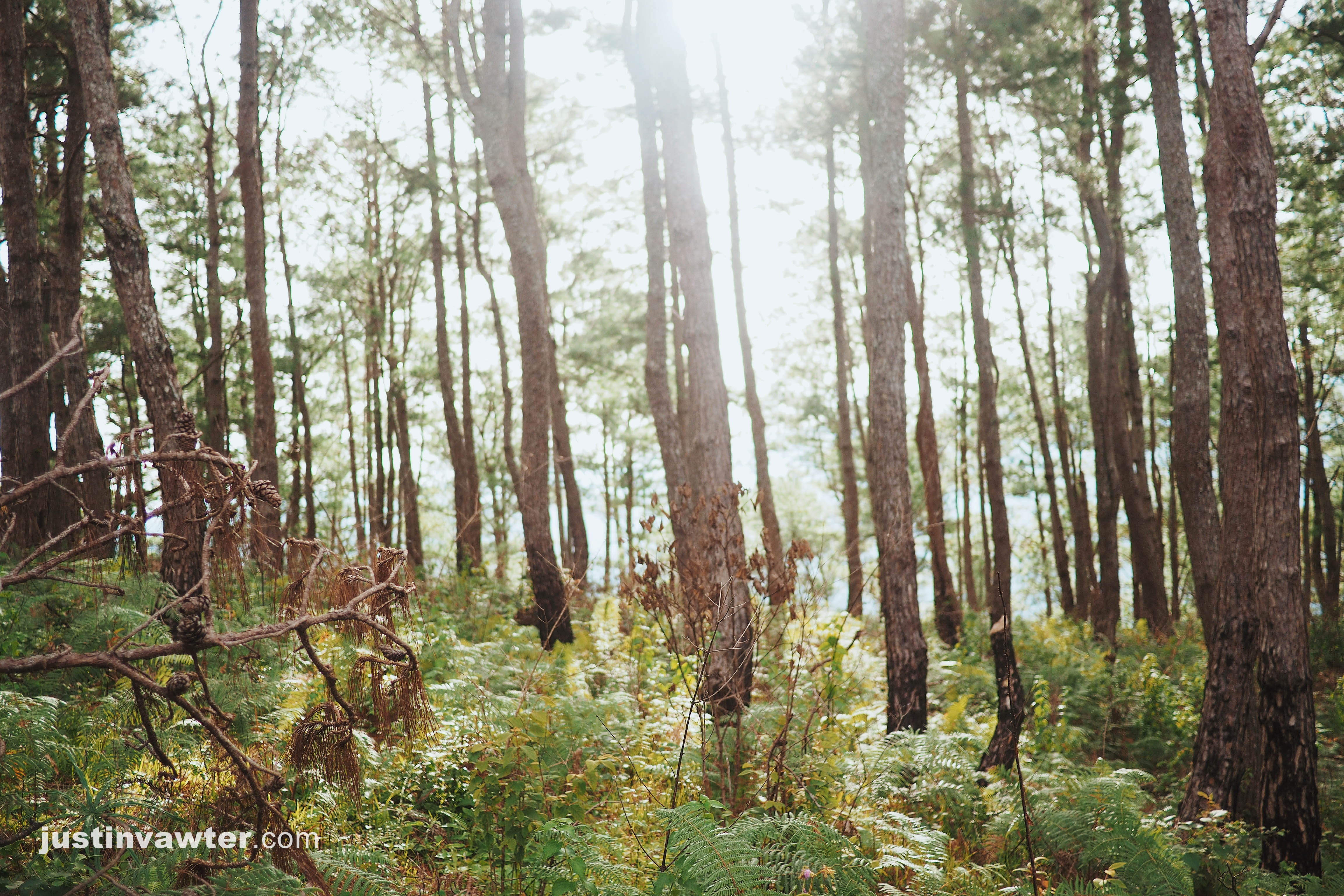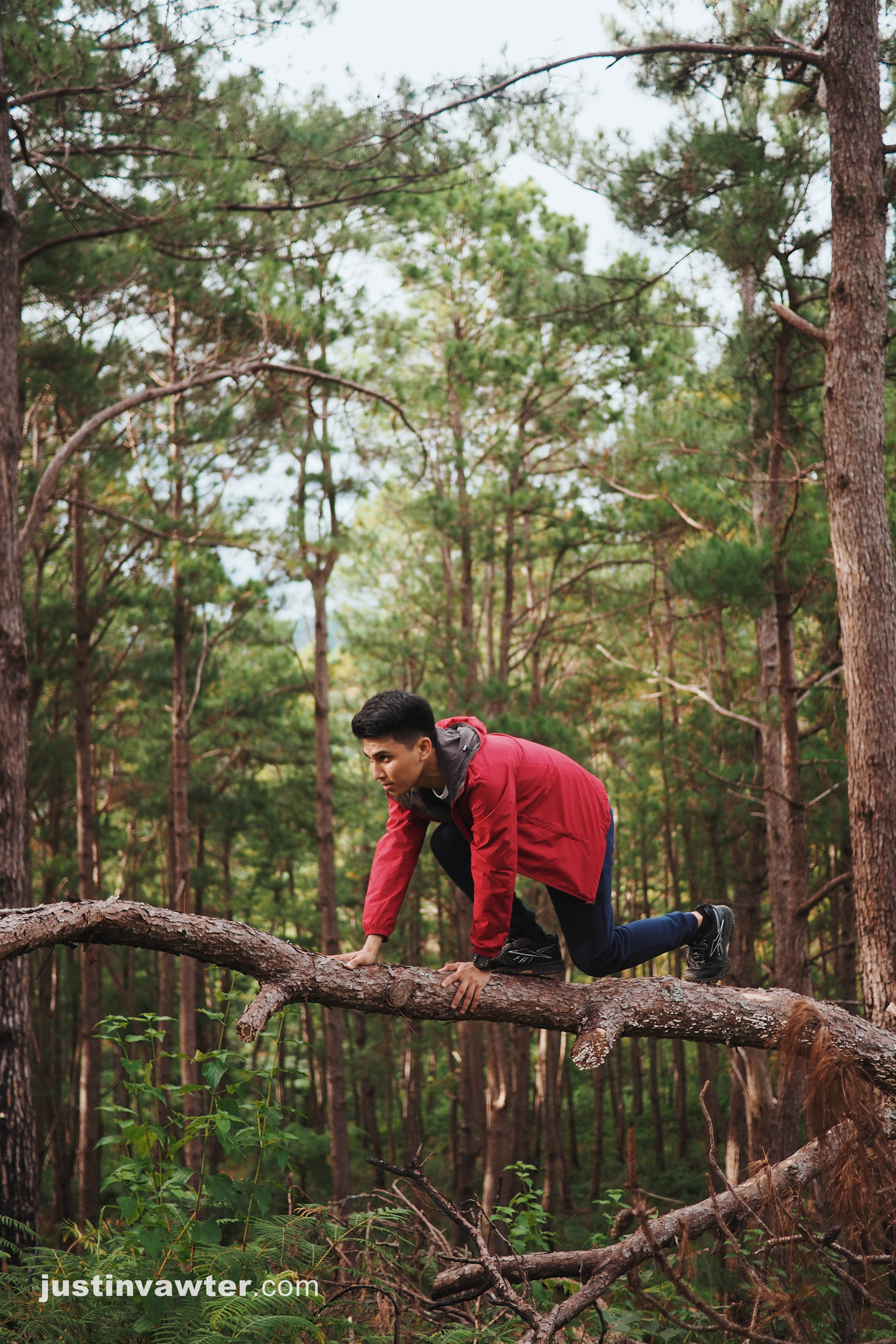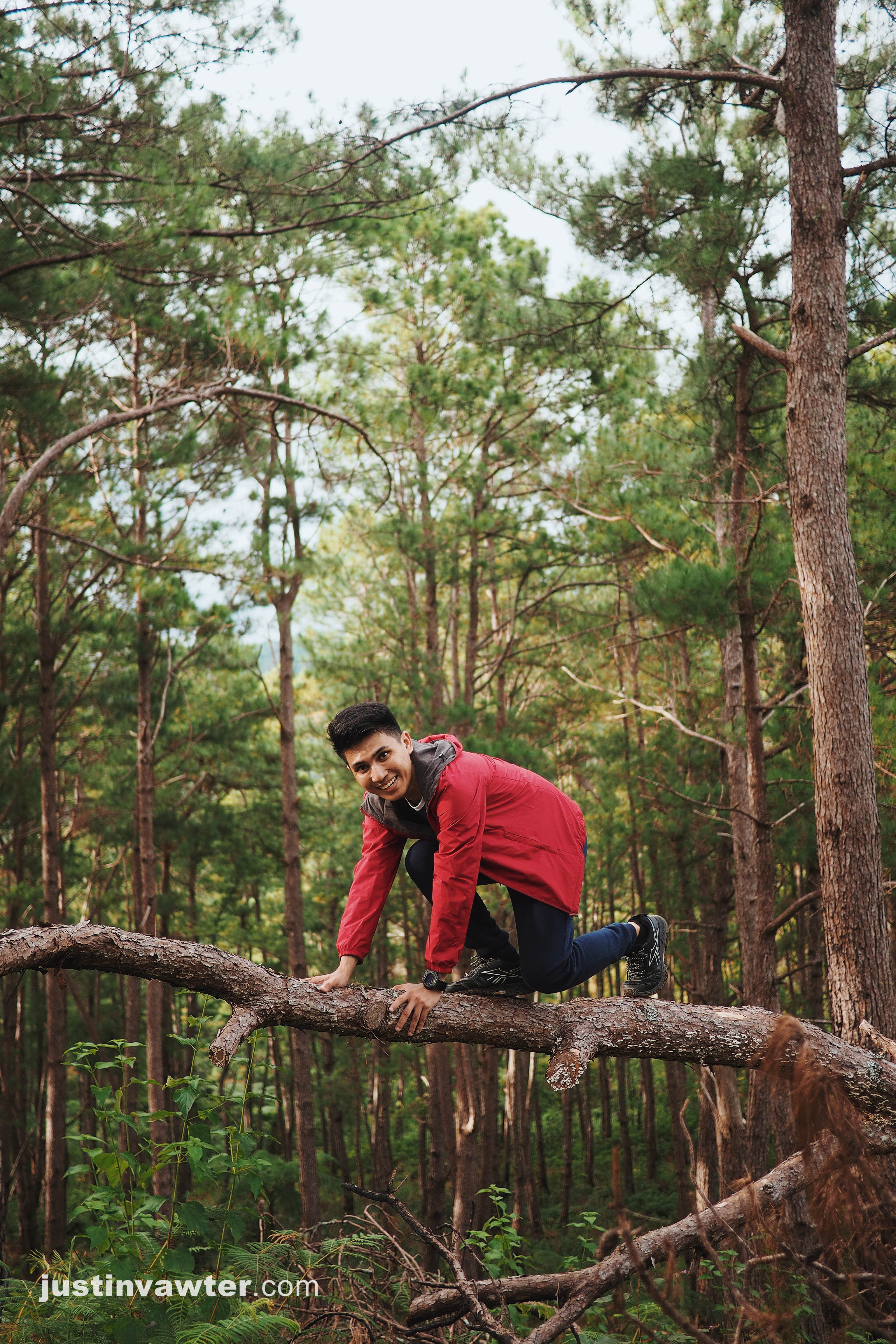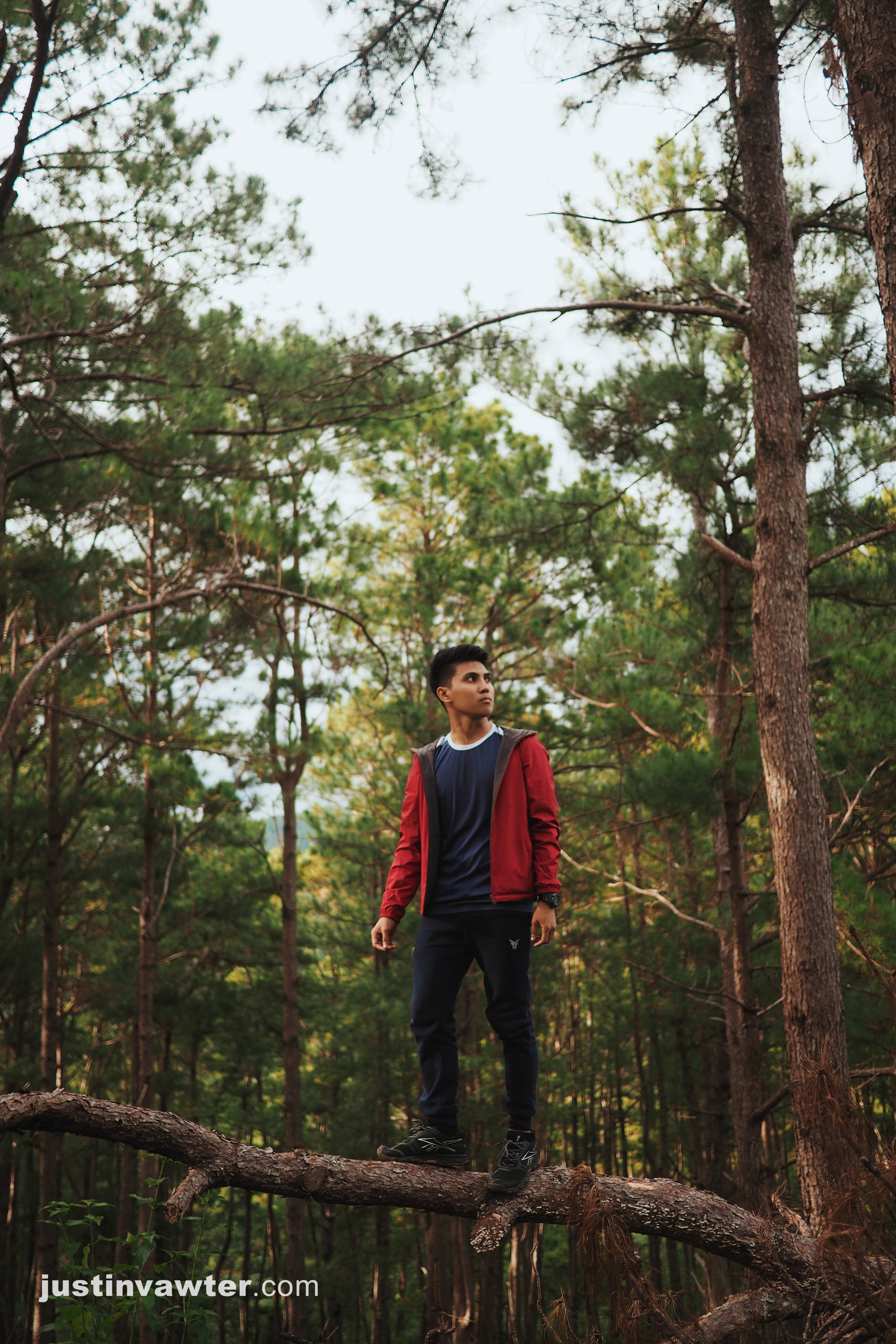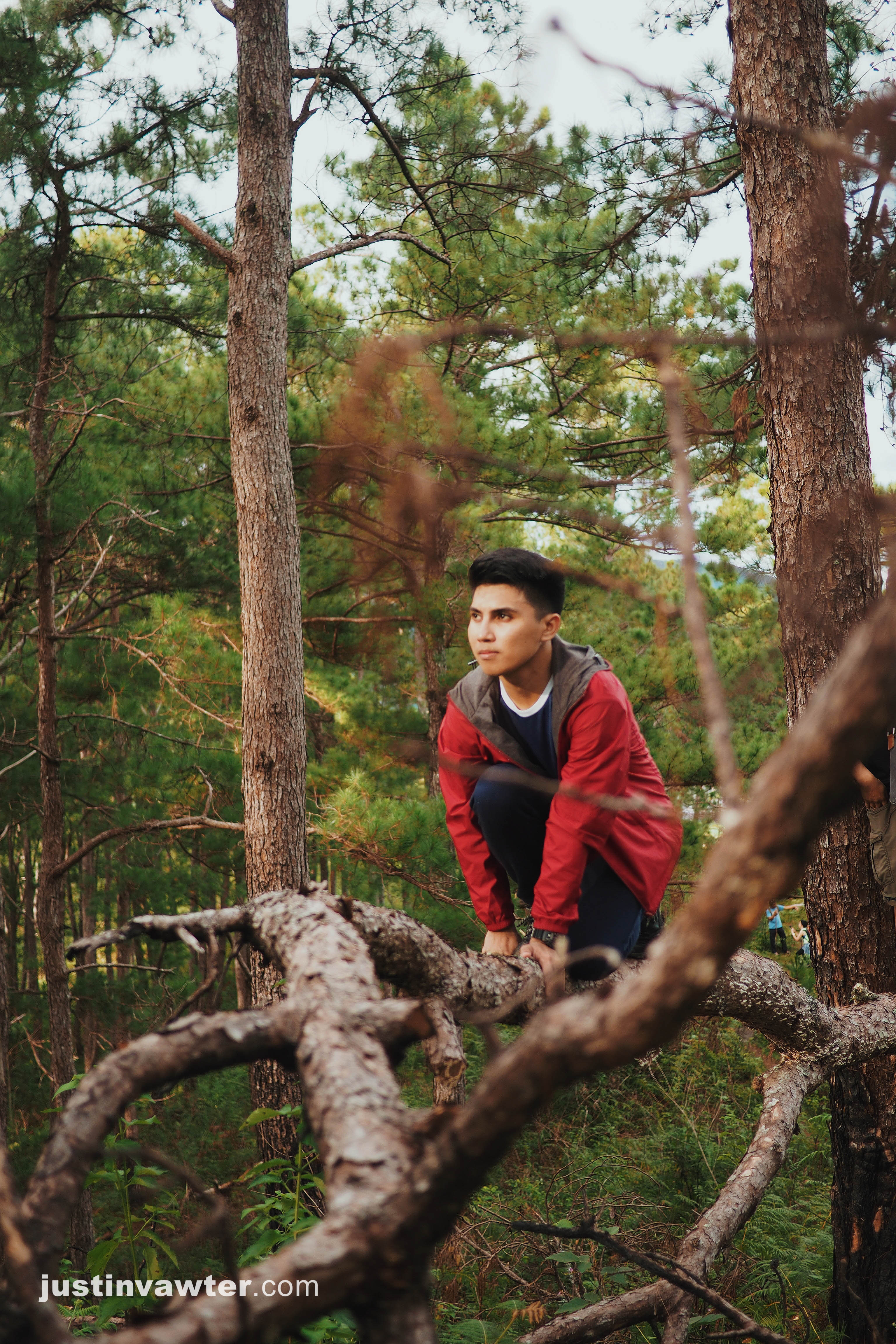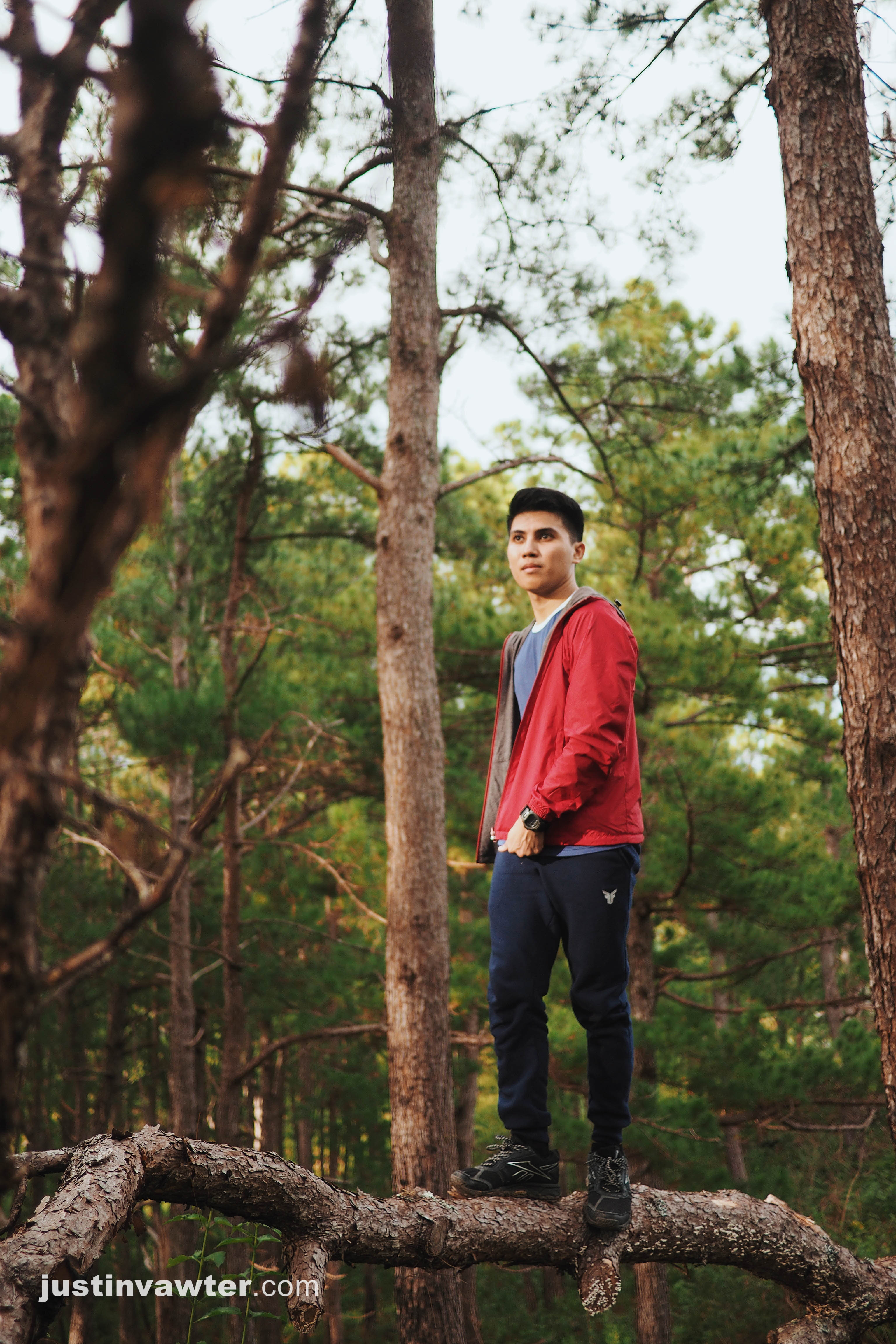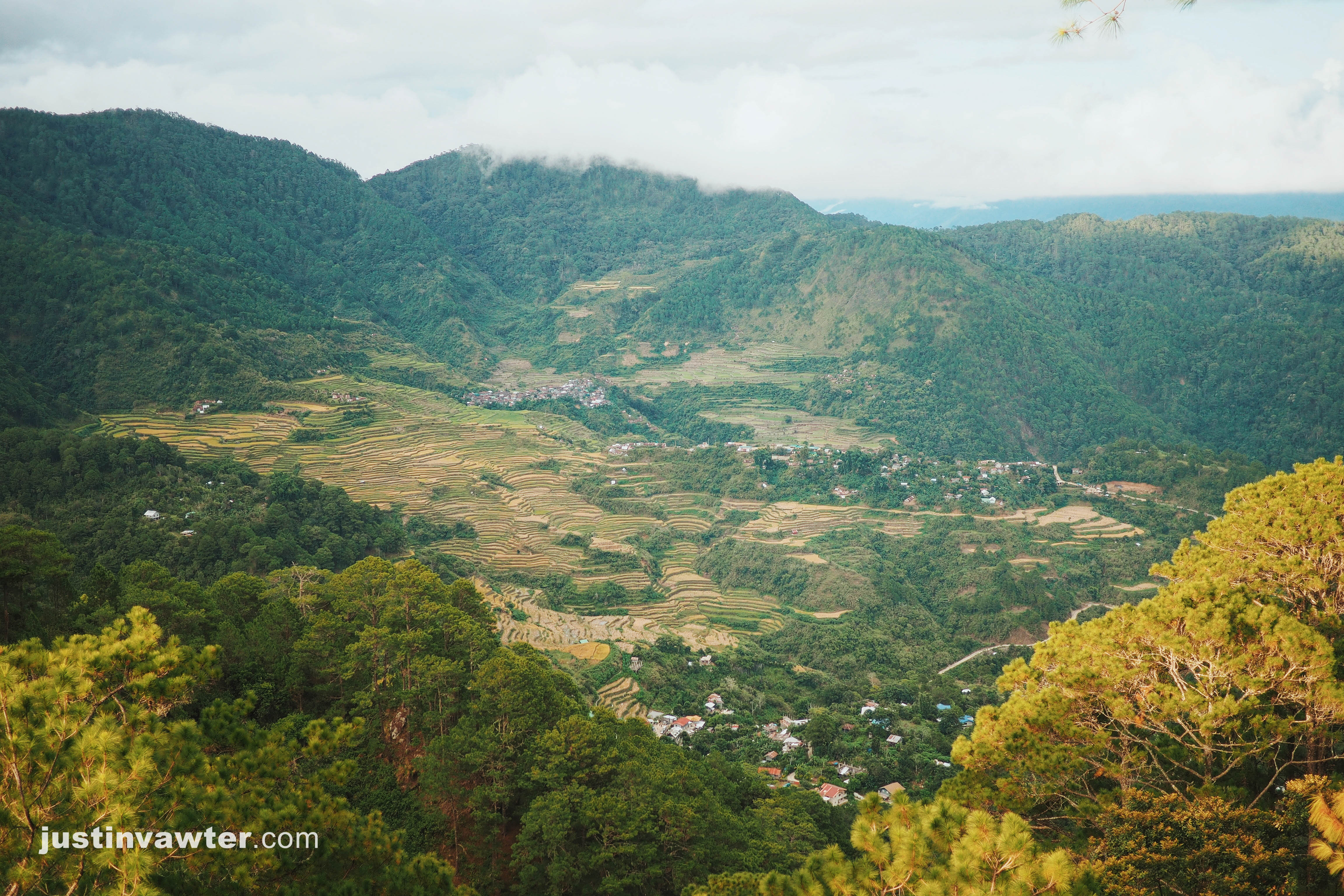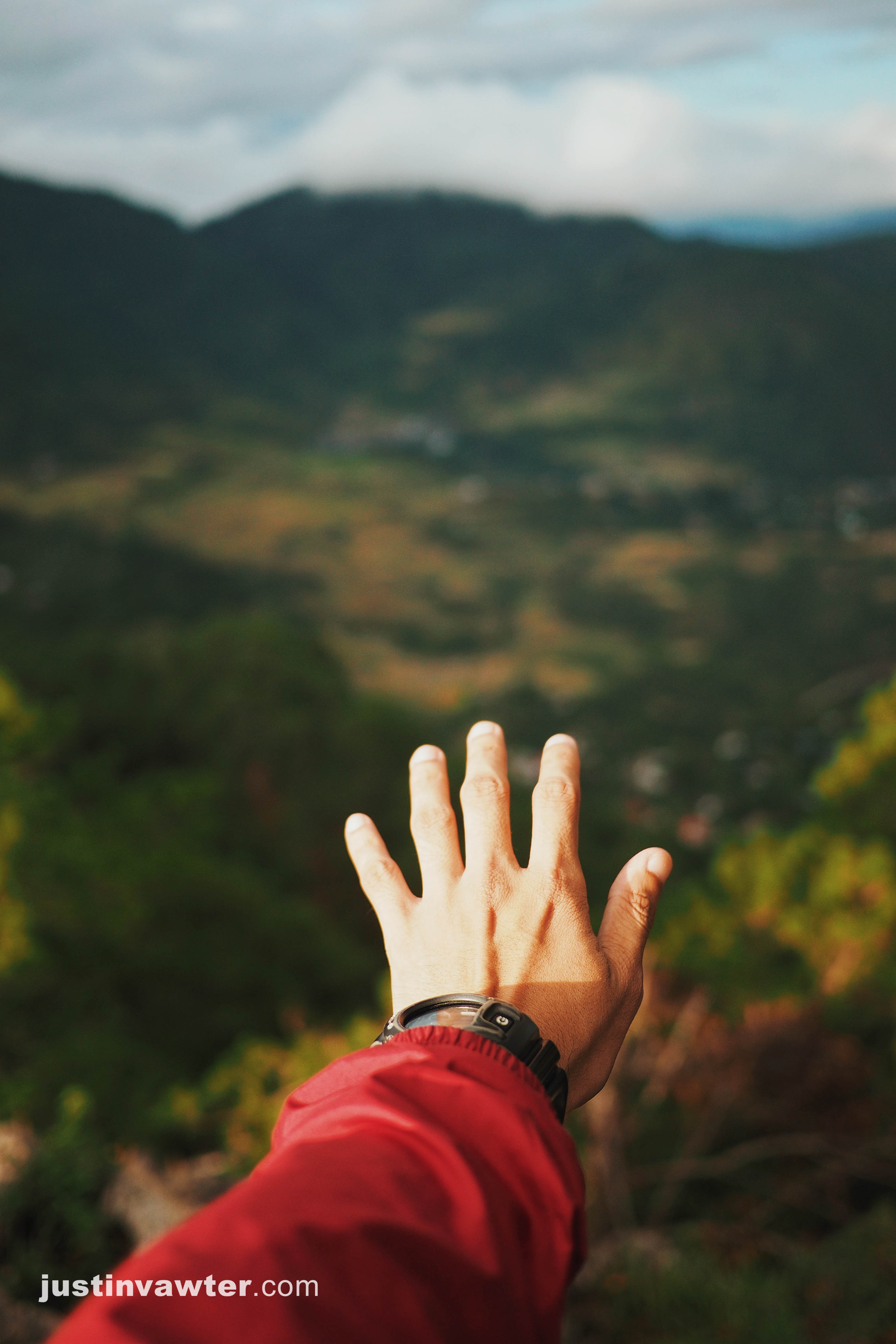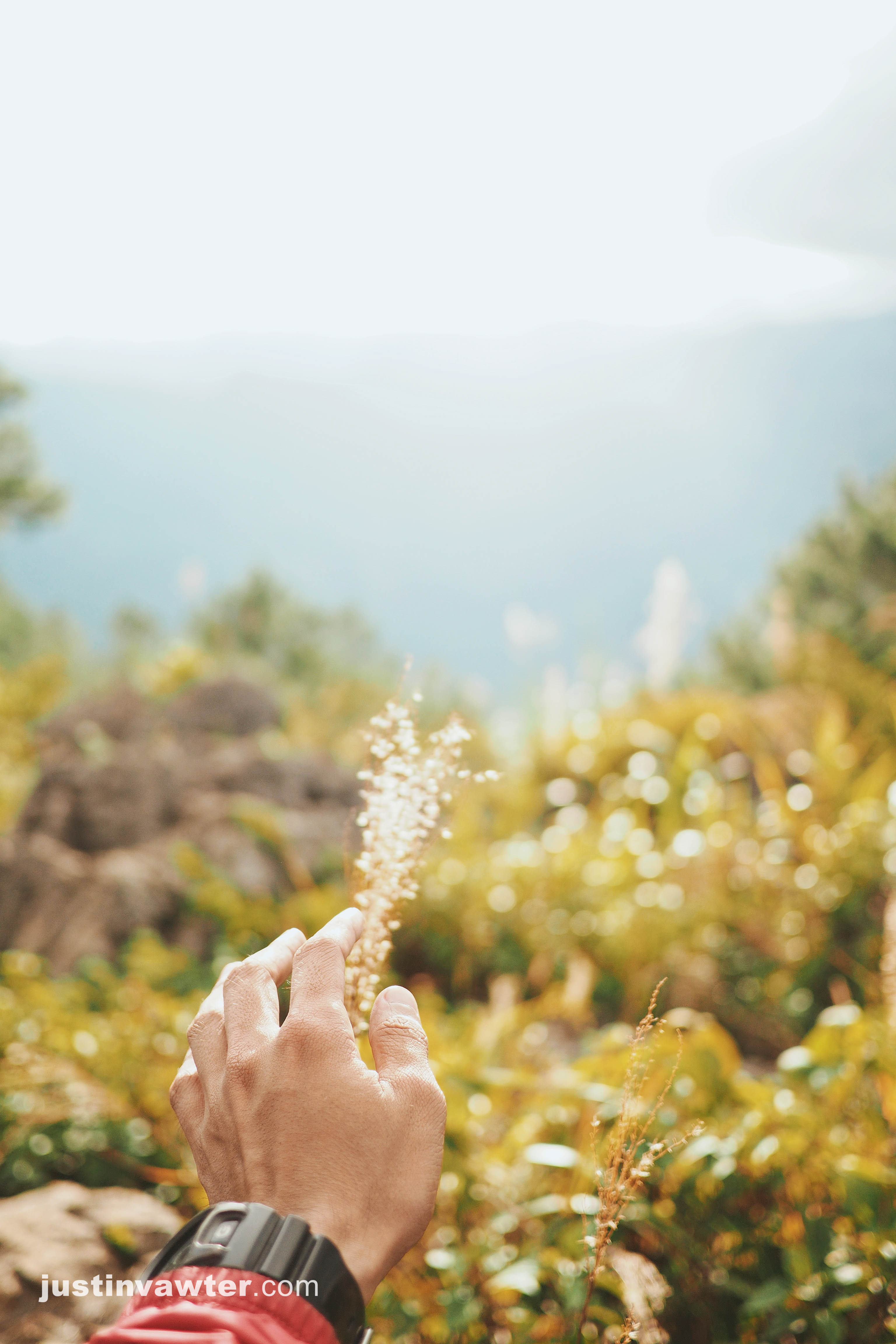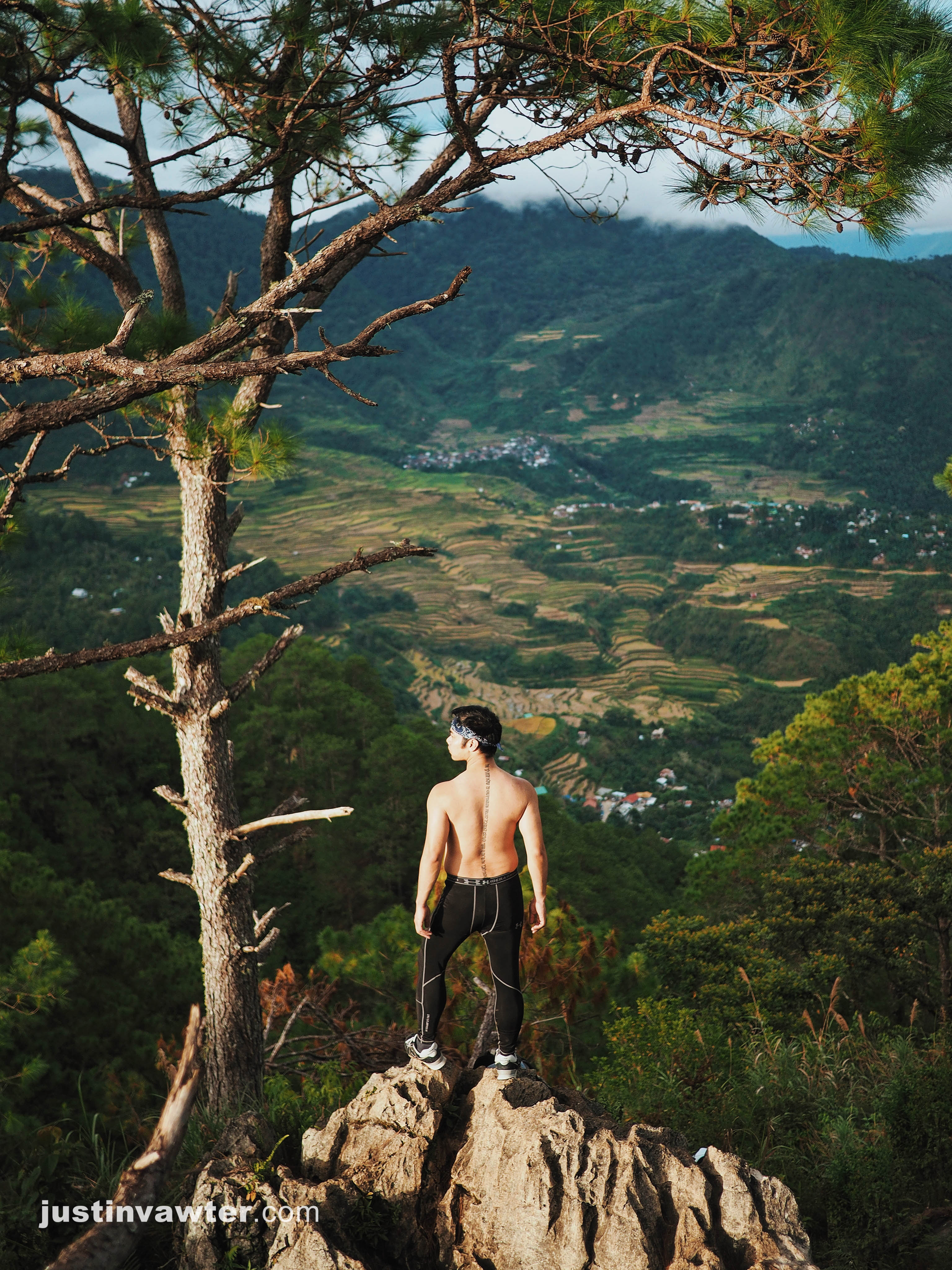 To be fair, Mt. Fato was an okay mountain. The trail was easy, the view was nice but it wasn't as exciting as I expected it to be. The huge rock at the summit was full of vandal too so it was a huge letdown. Nevertheless, it was still worth climbing.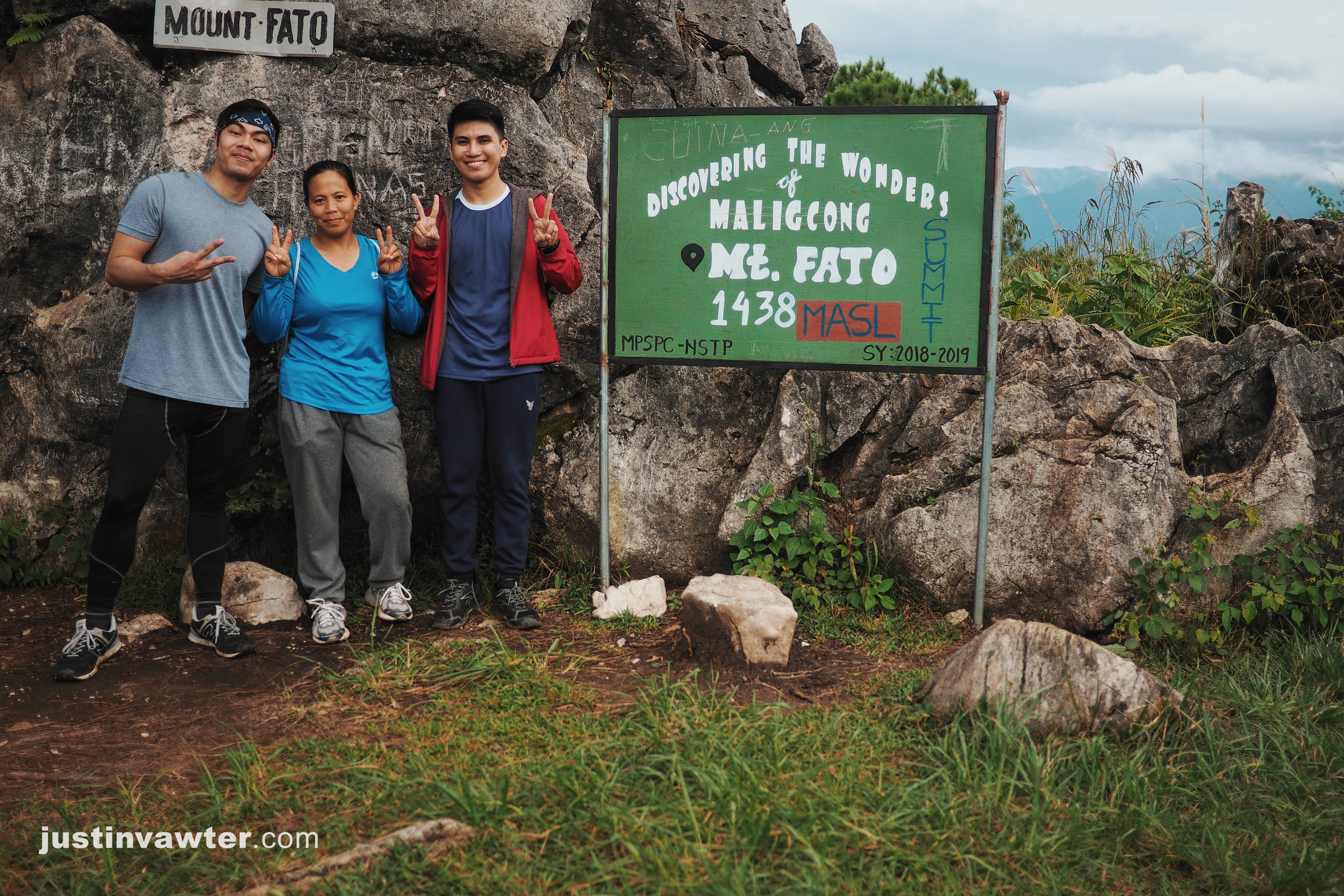 Kawaii!! Haha! Benj, our cool guide and me!
HOMESTAY EXPERIENCE
We arrived back at our homestay at around 6pm. Time for dinner! Since our host is selling homemade garlic longganisa, we bought and cooked them for a complete homestay experience. They're also selling beers so we had a few bottles to warm ourselves.
Note: The weather in Maligcong is very cold at night so pack some thick jackets!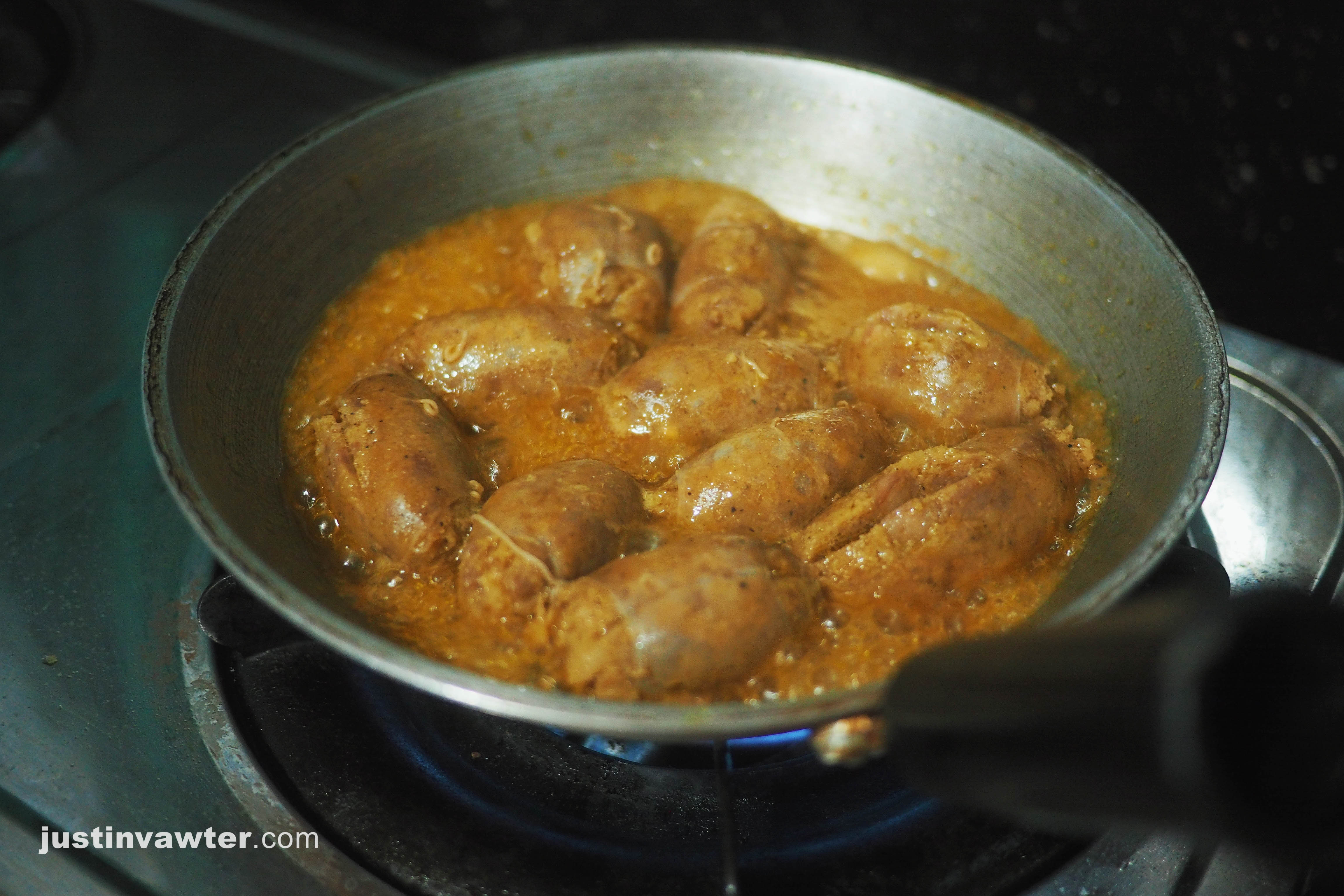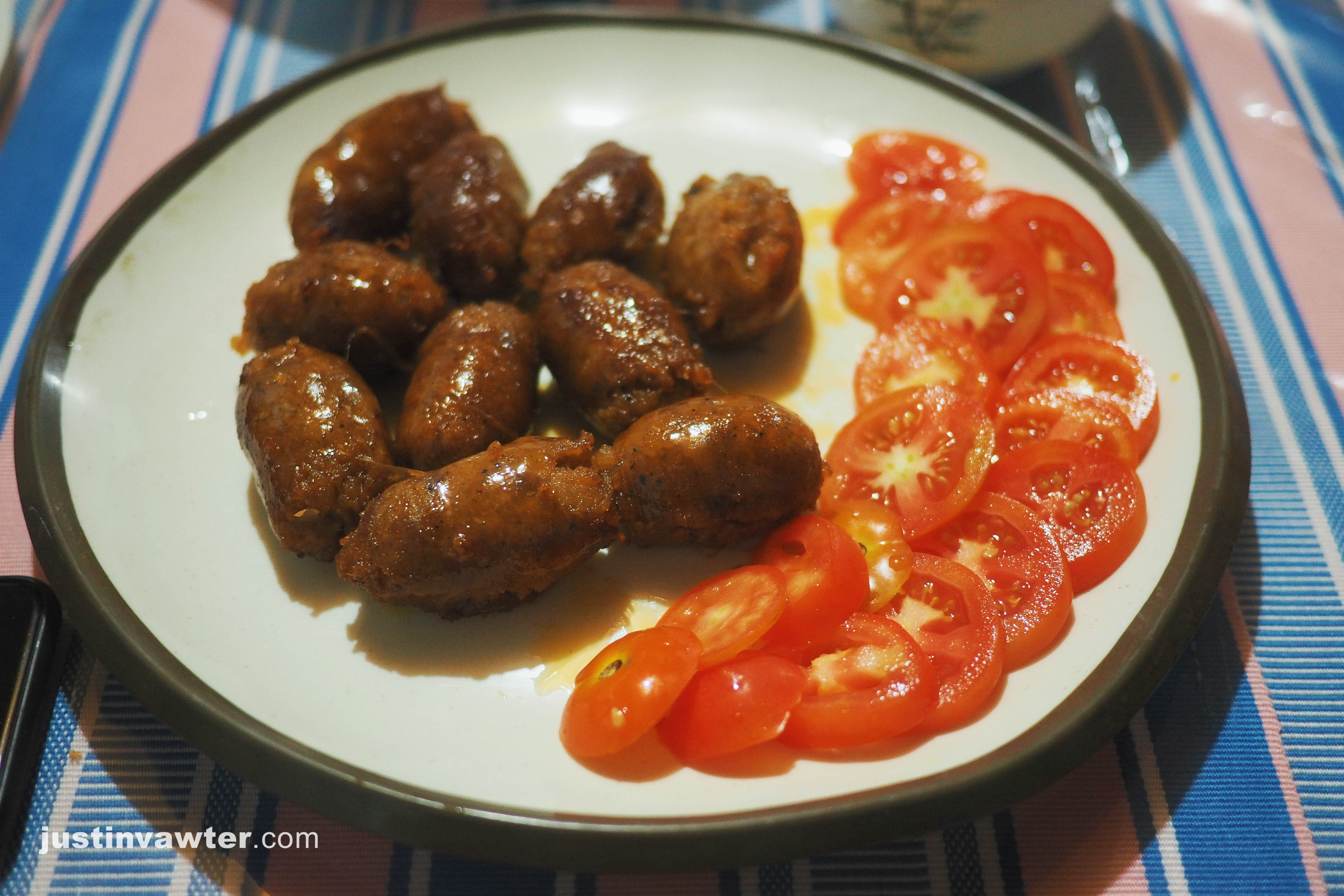 THE BEAUTY OF MT. KUPAPEY
We woke up at 4am to start preparing for our 4:30 am hike to Mt. Kupapey. It was raining the entire night so I wasn't expecting any sunrise. However, I was hoping that we'll have a view since according to our guide, there was no clearing for the last two days. The hike to Mt. Kupapey was easier compared to Mt. Fato although the trail is longer. It took us an hour to reach the summit and damn, I wasn't ready for the surprise. SEA OF CLOUDS! But wait, there's more!! We got the chance to see Mt. Kupapey in its different dimensions: from sea of clouds to its dispersal to the golden sunrise! It was just magical.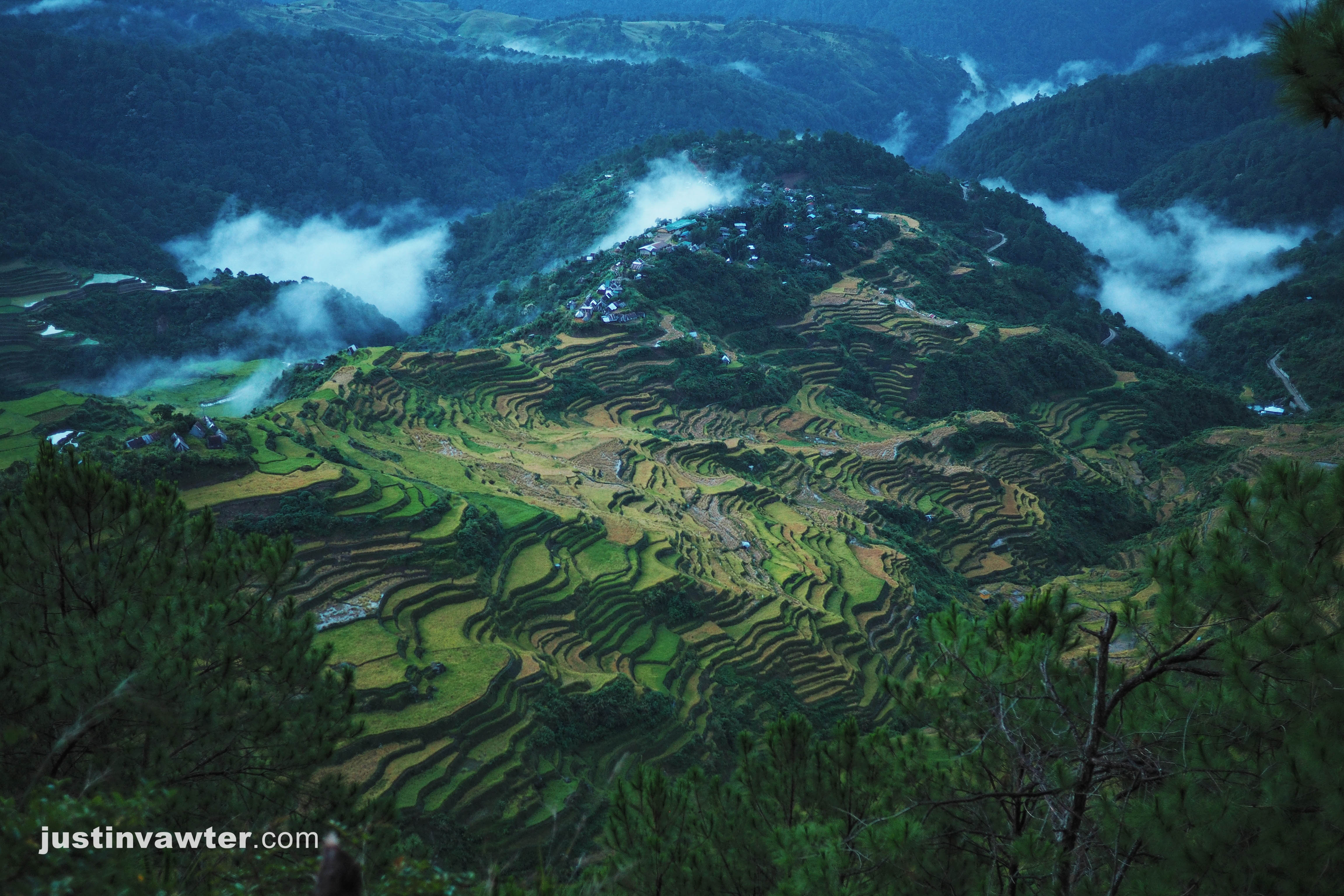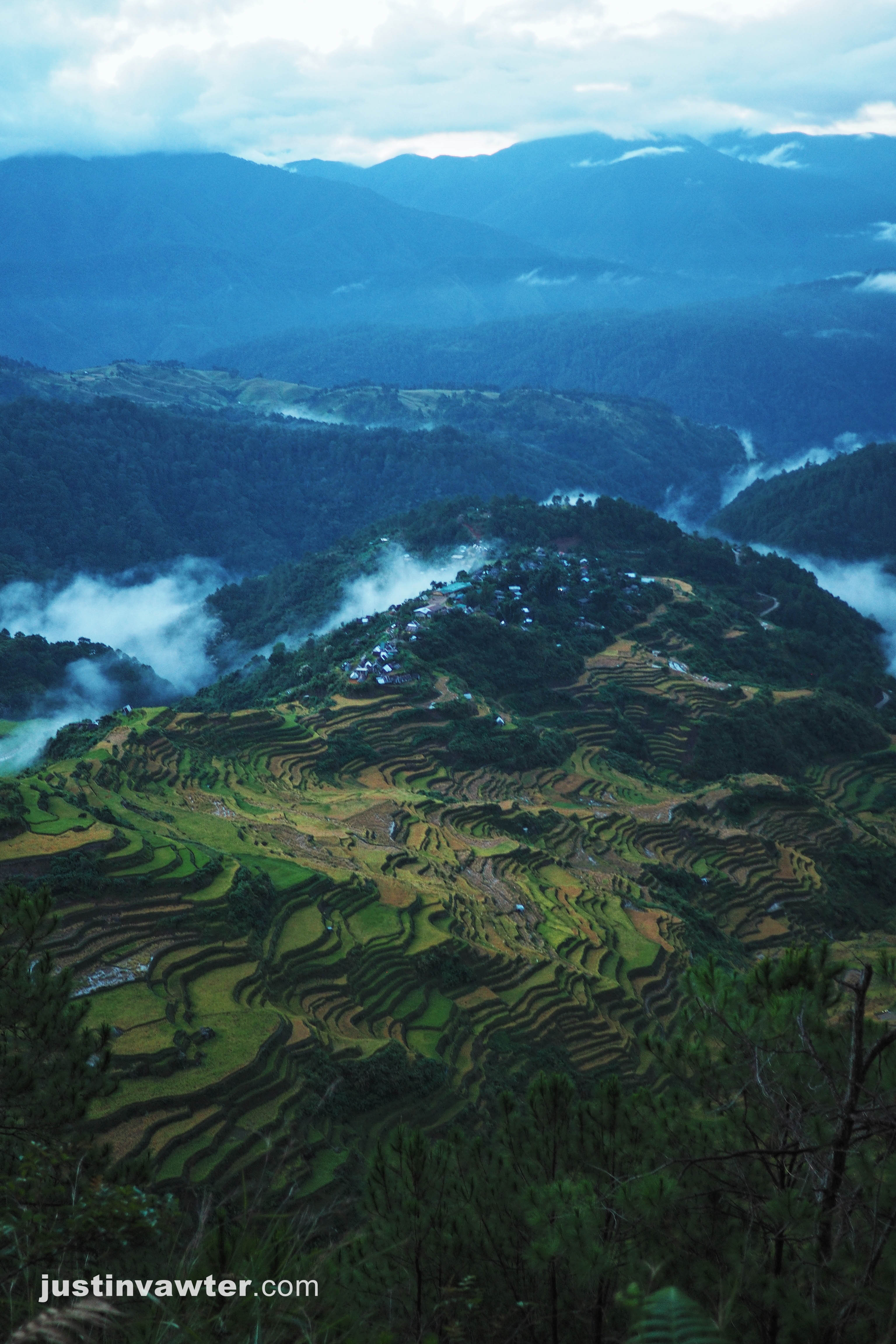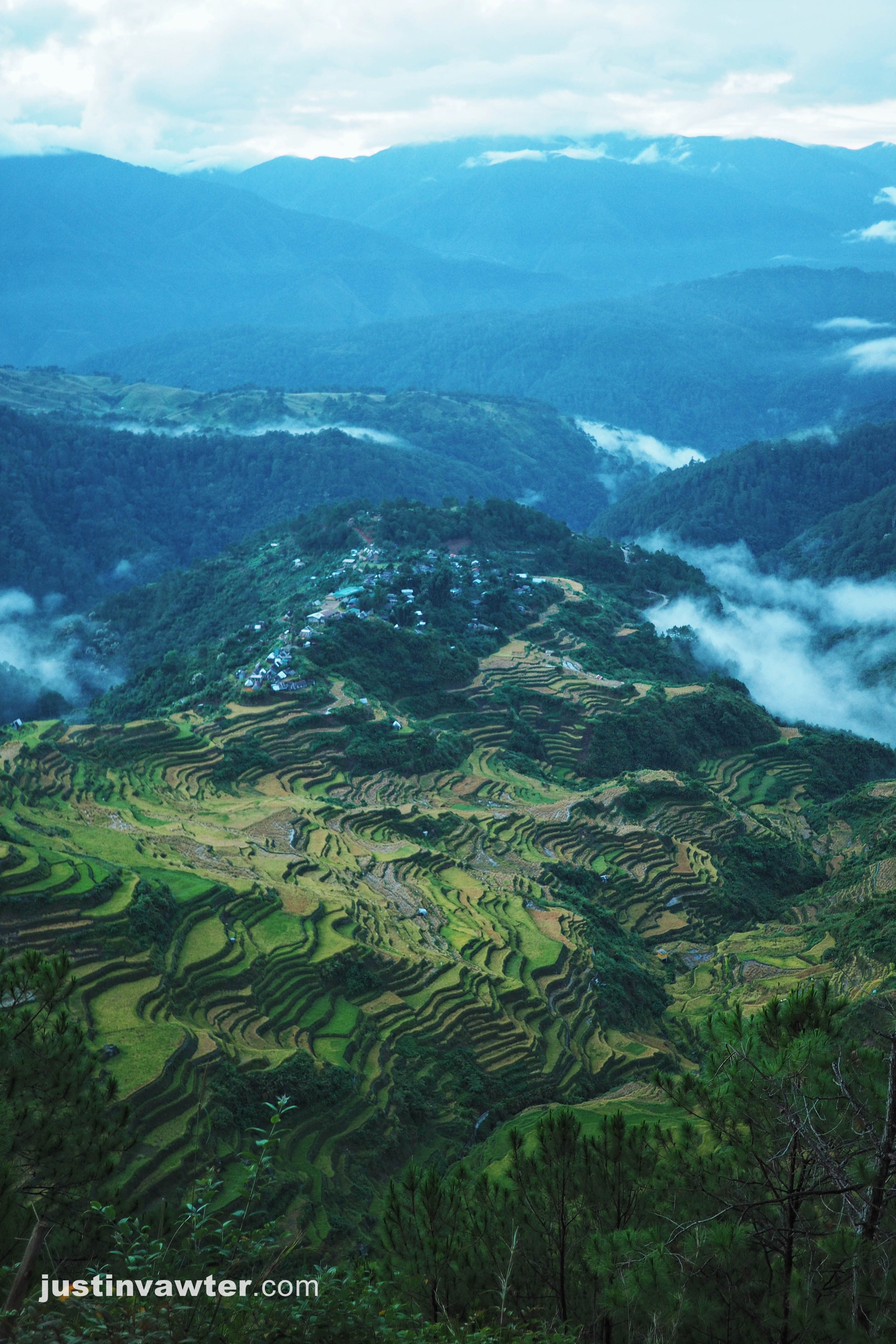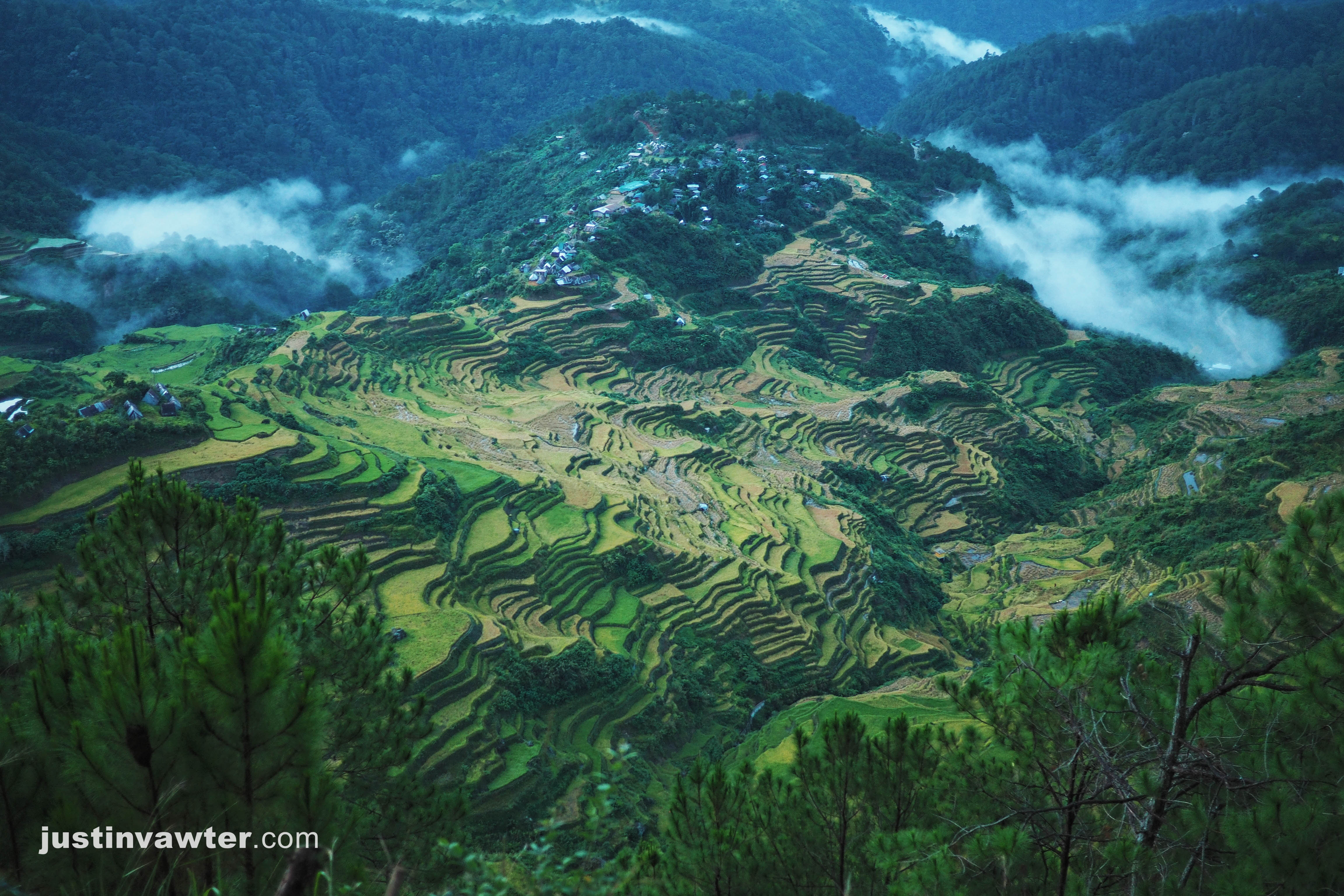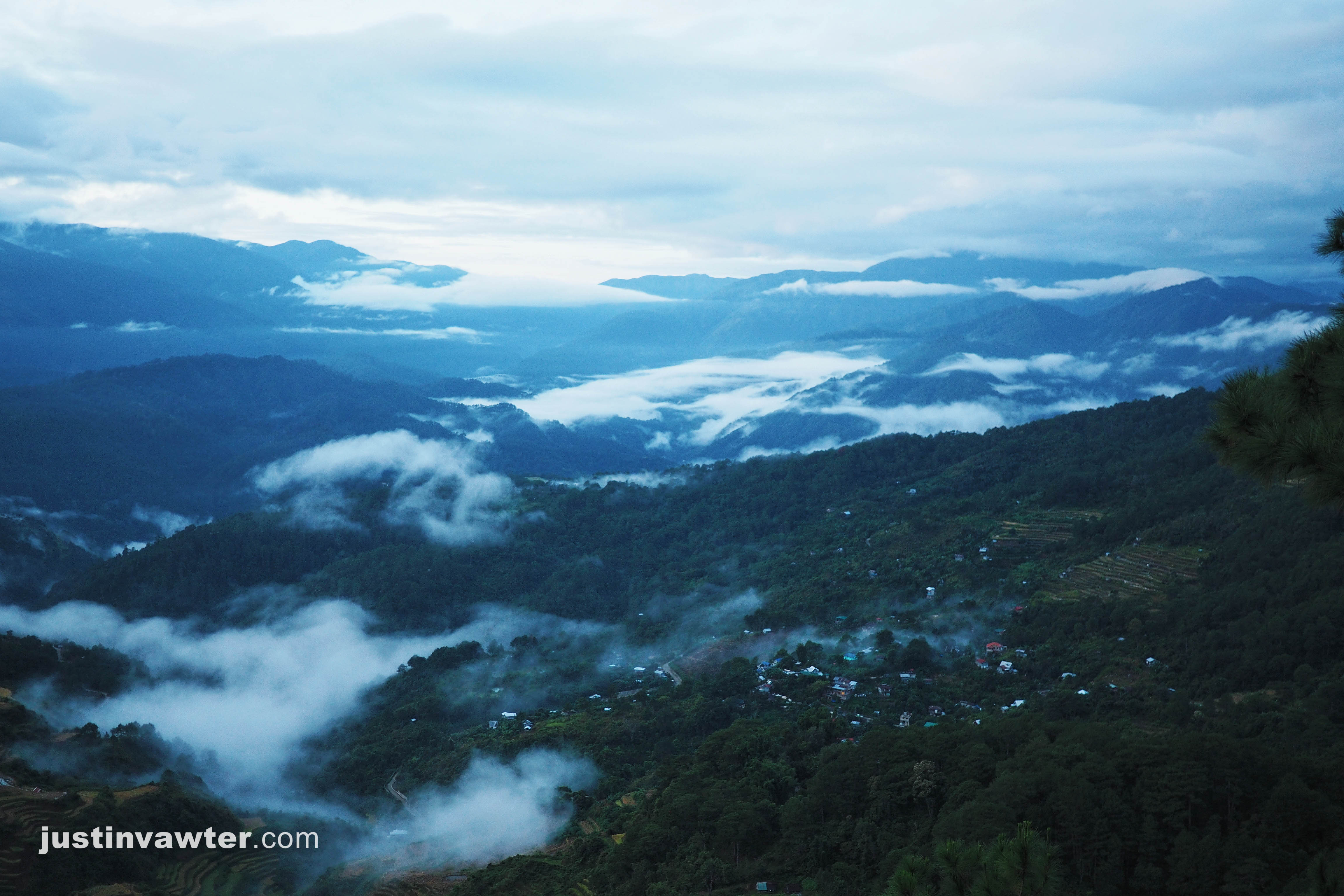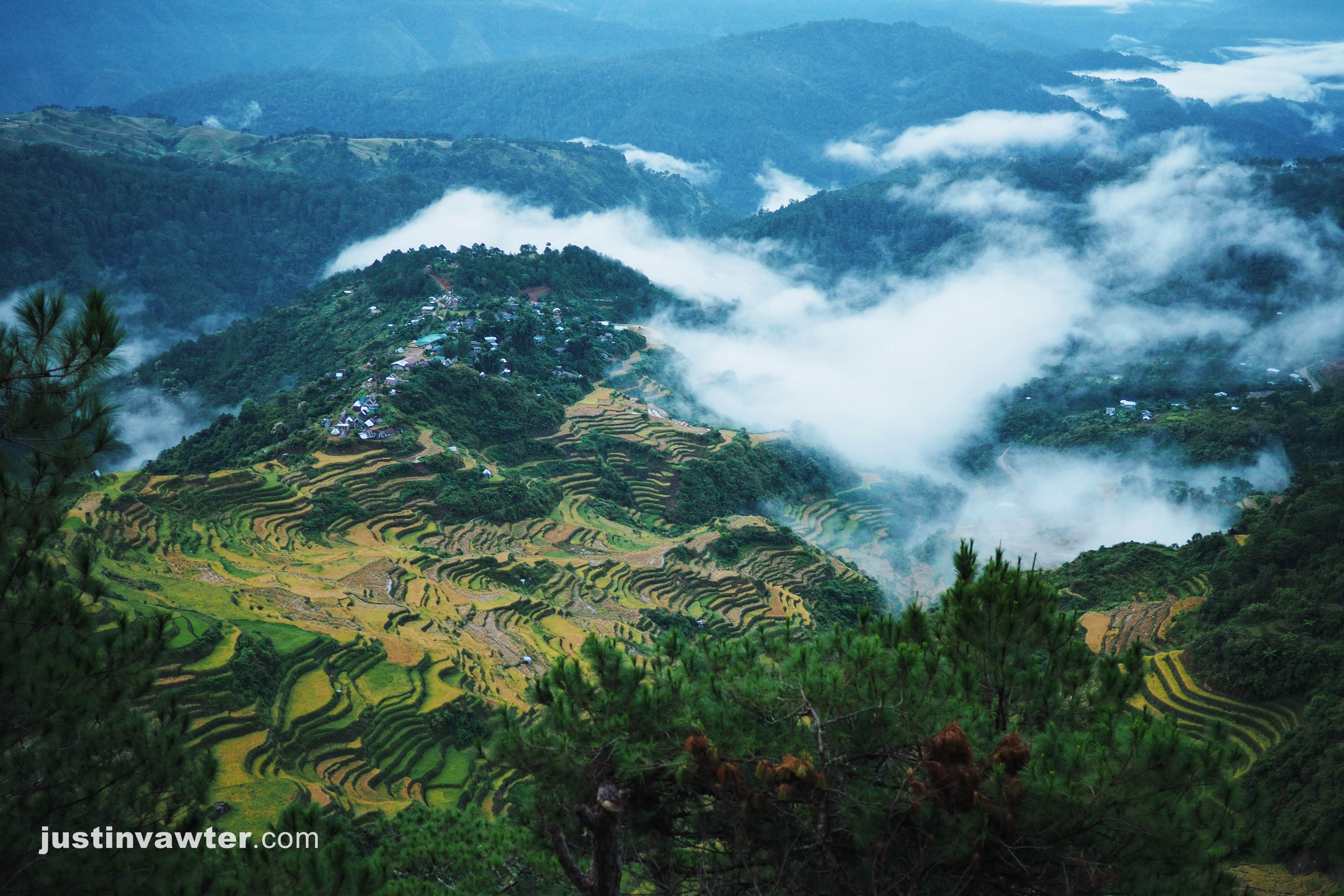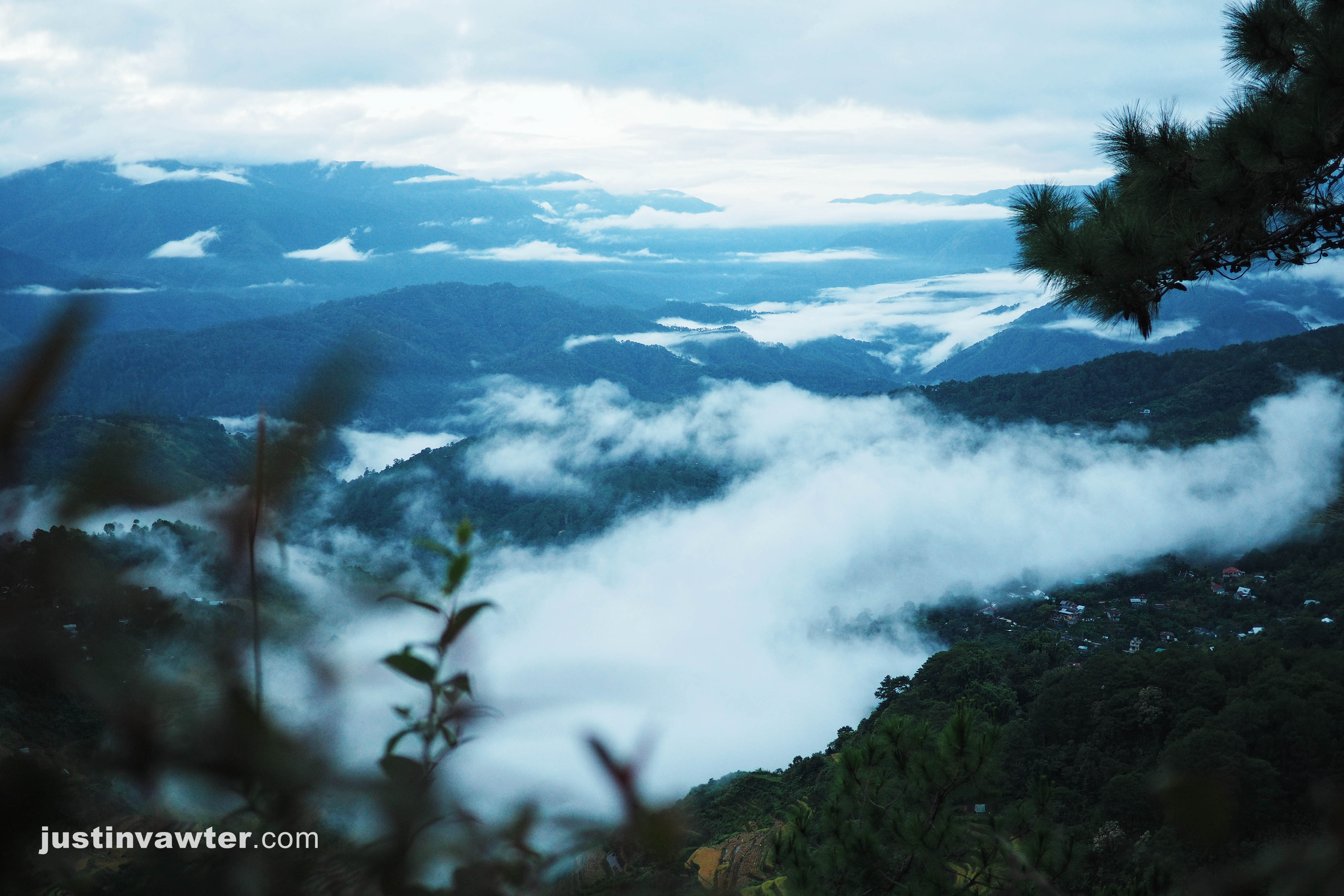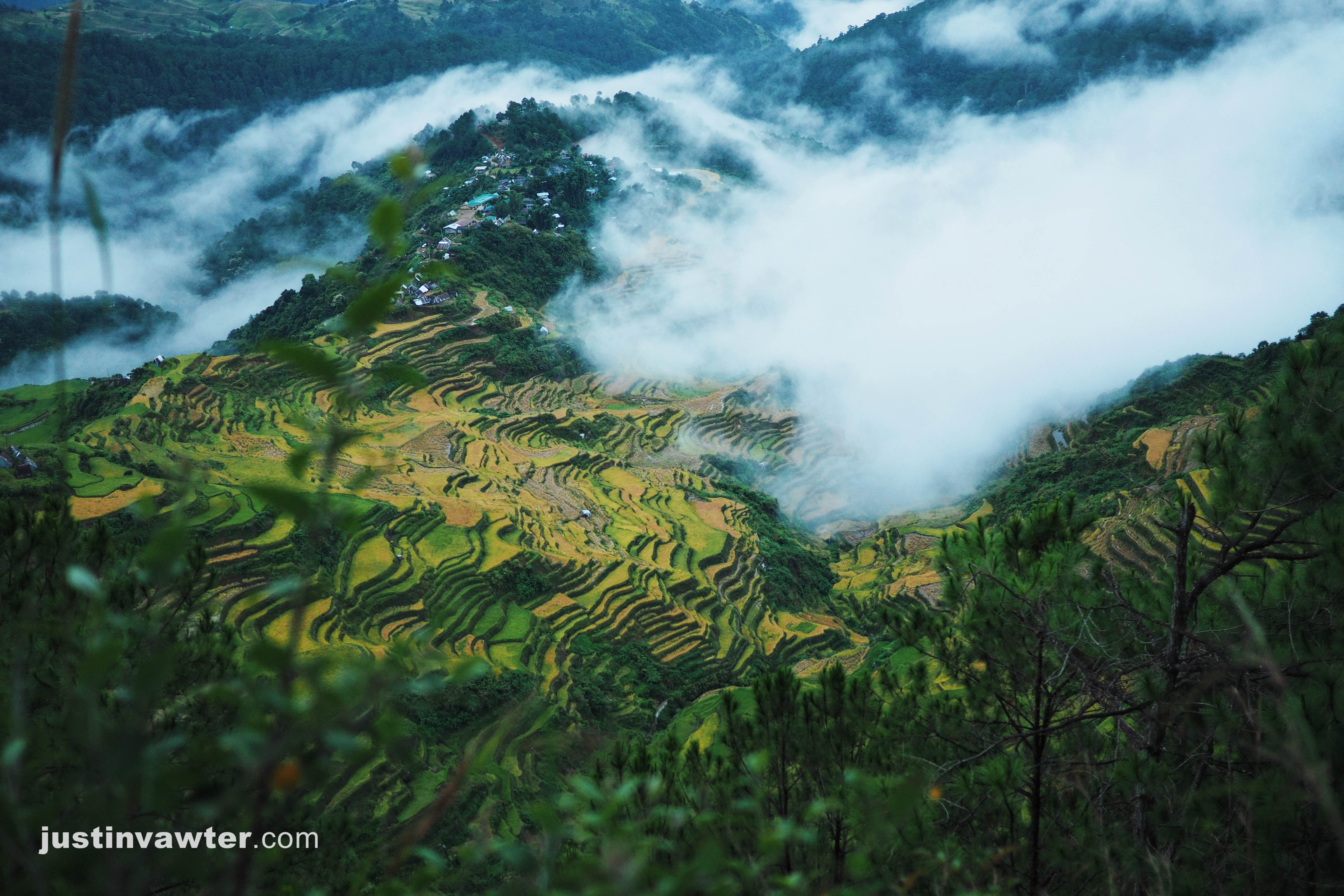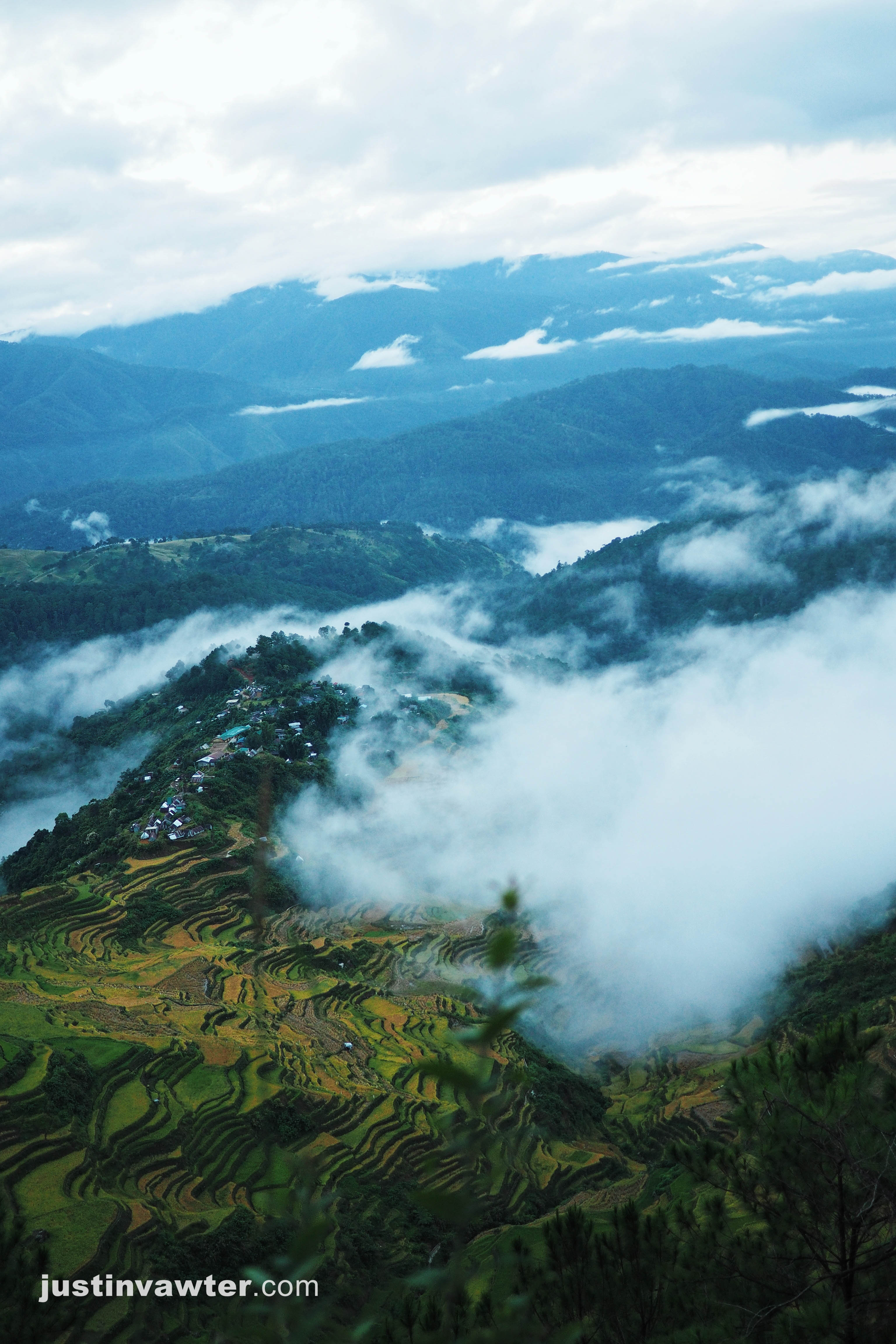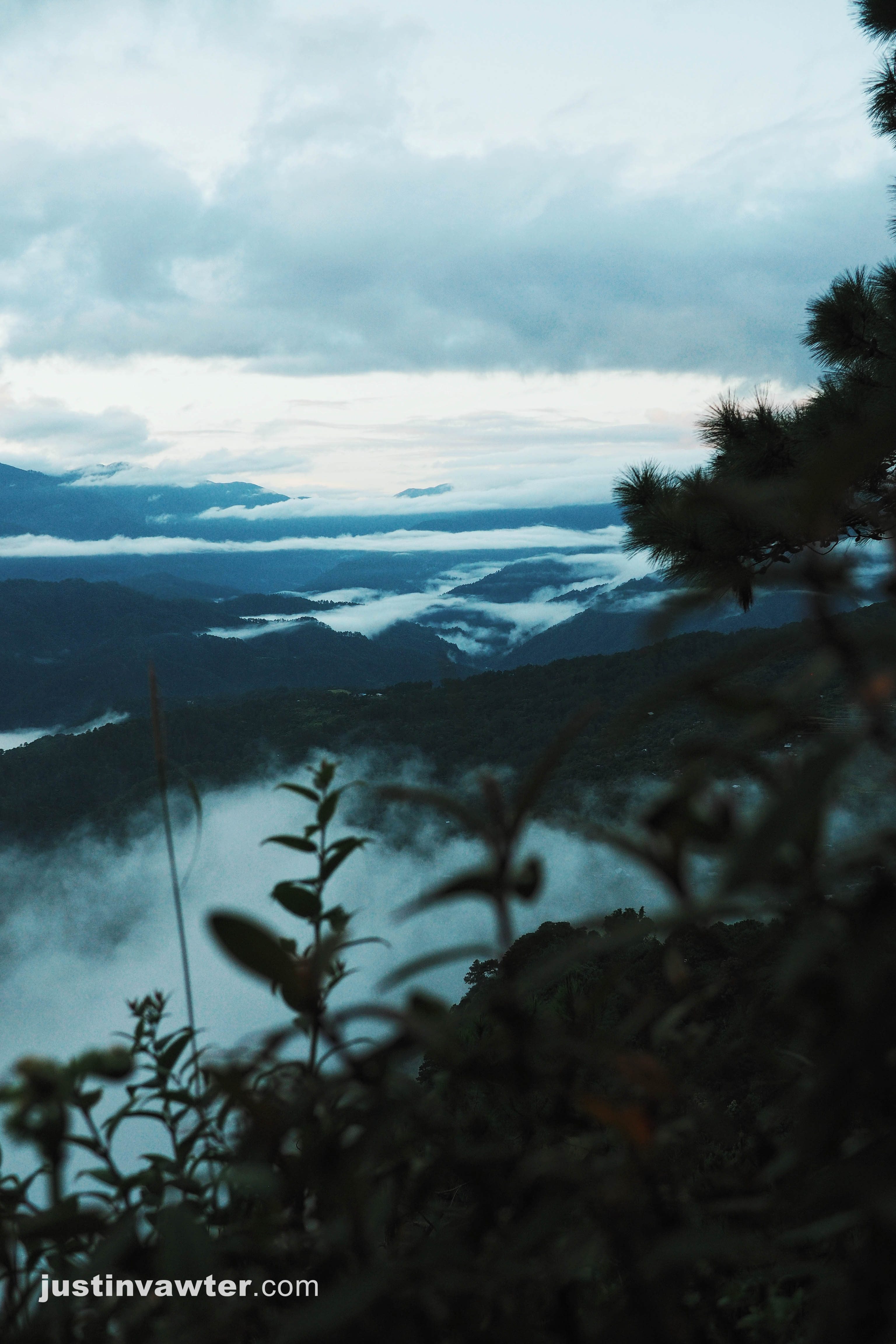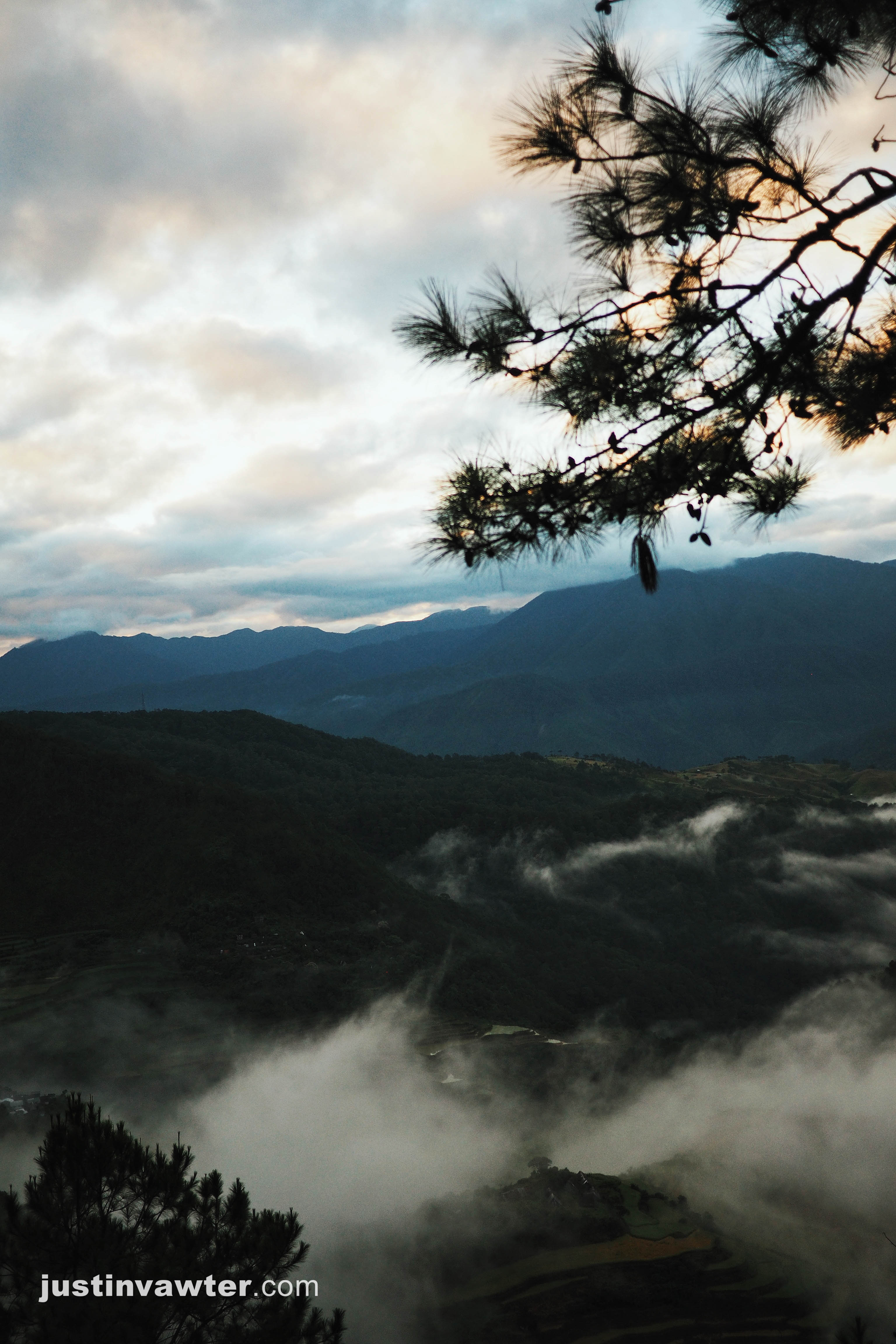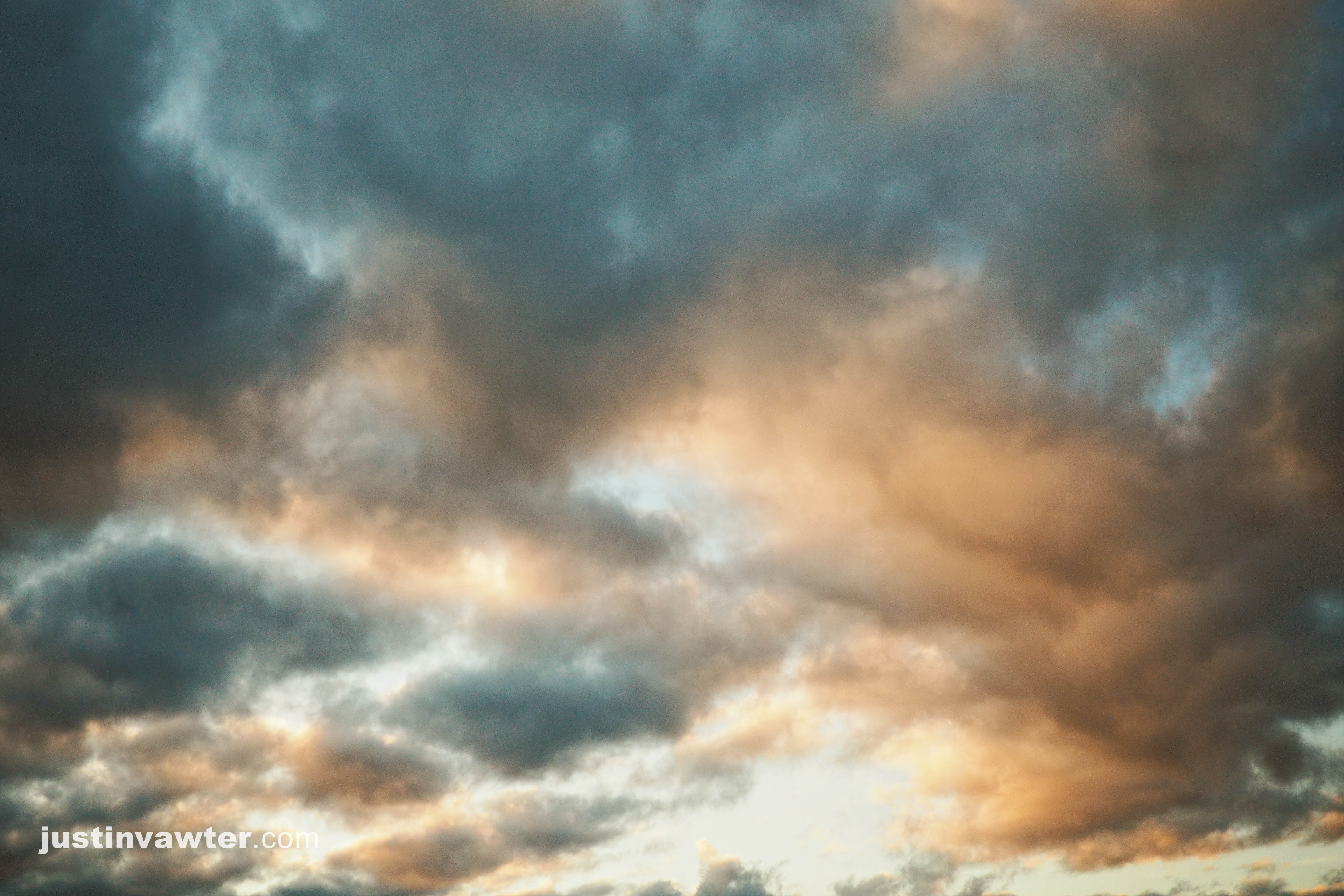 And the sun started to rise.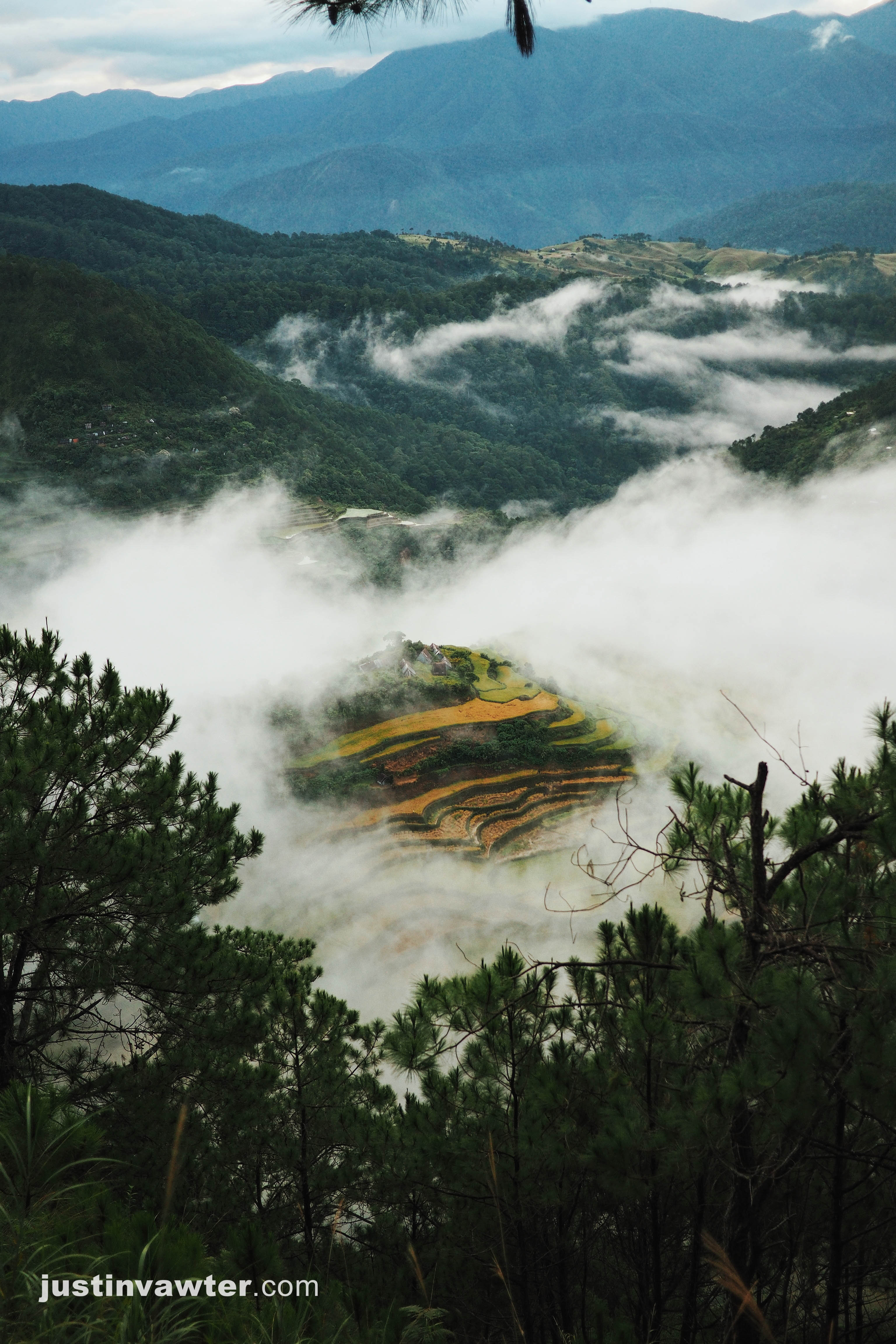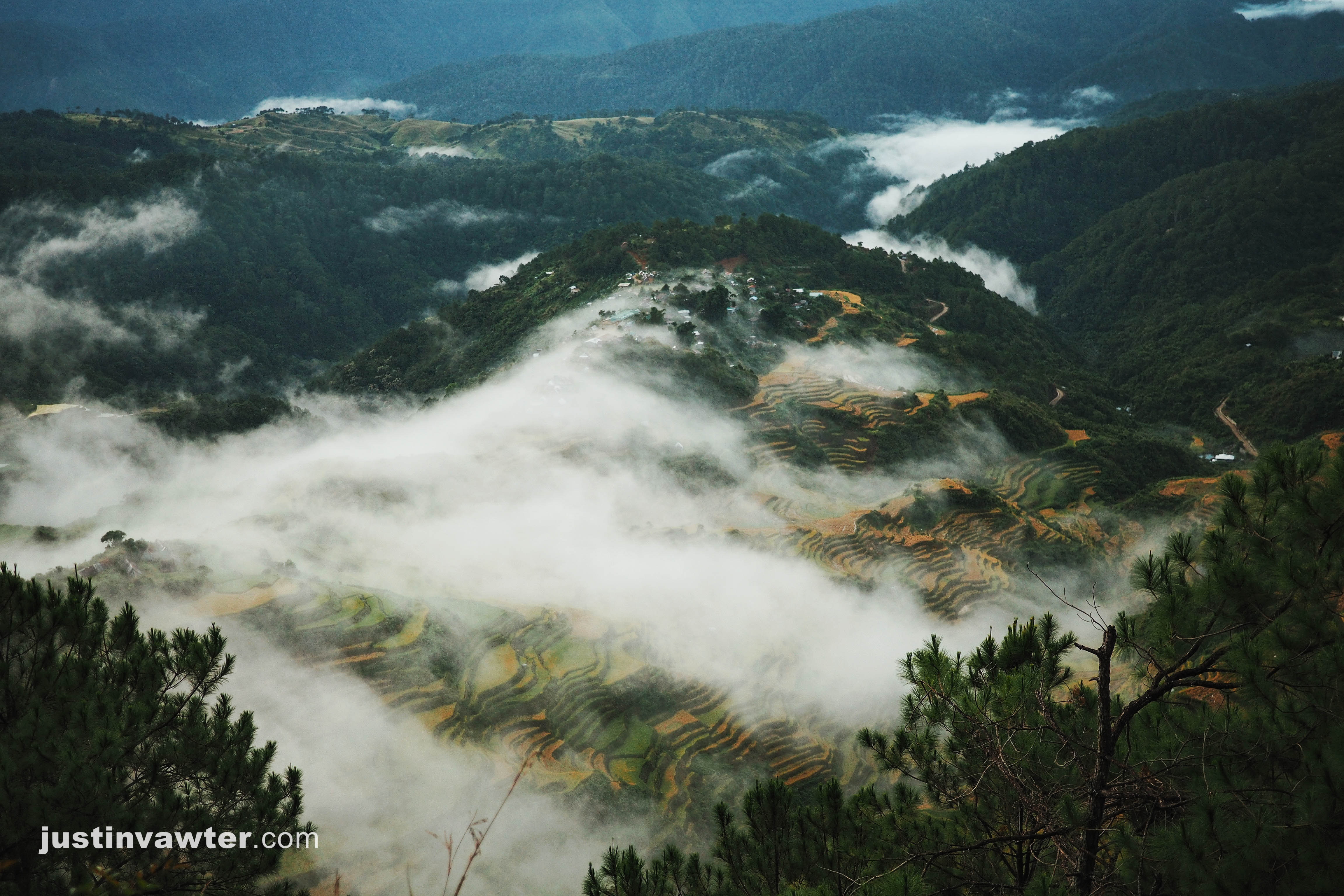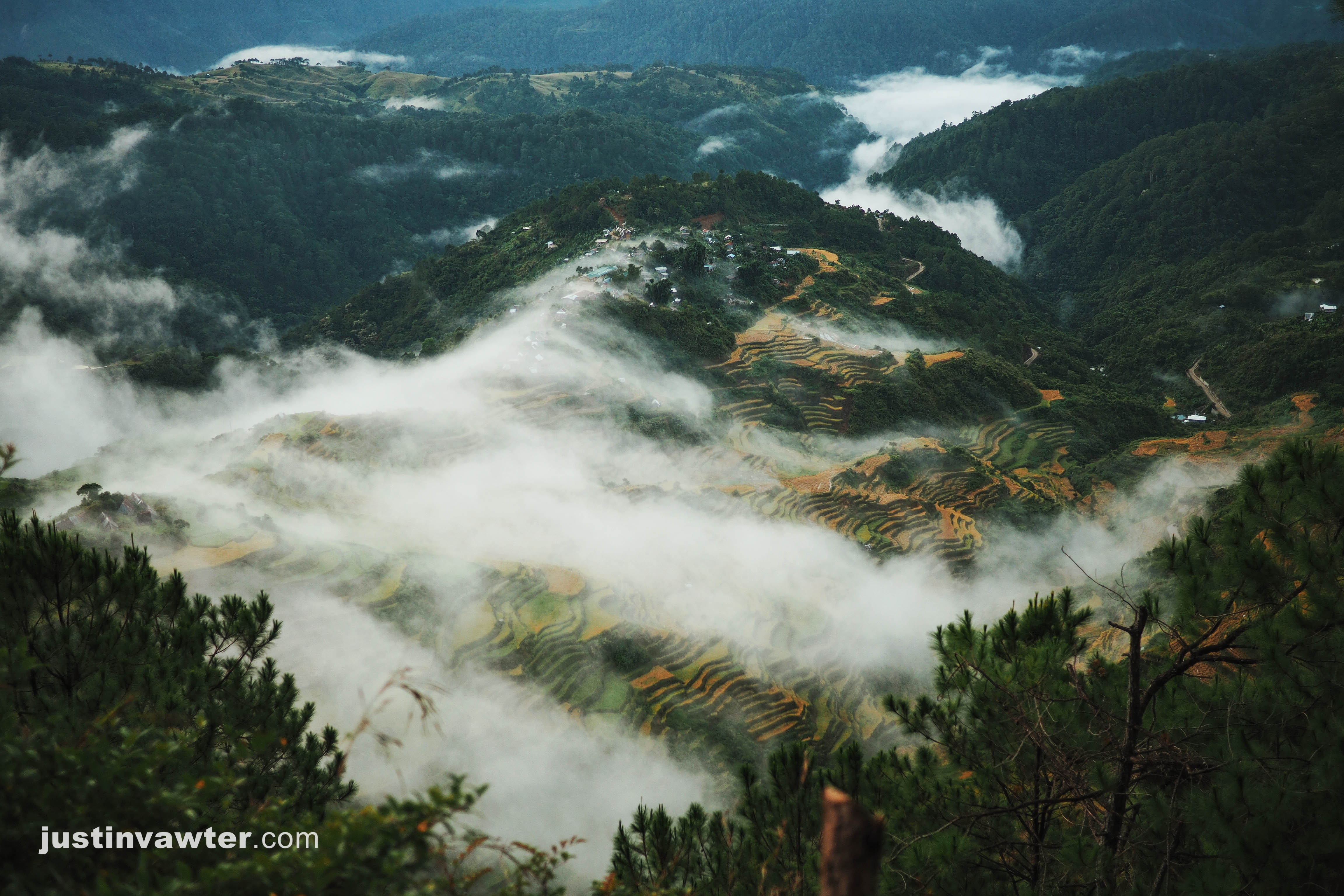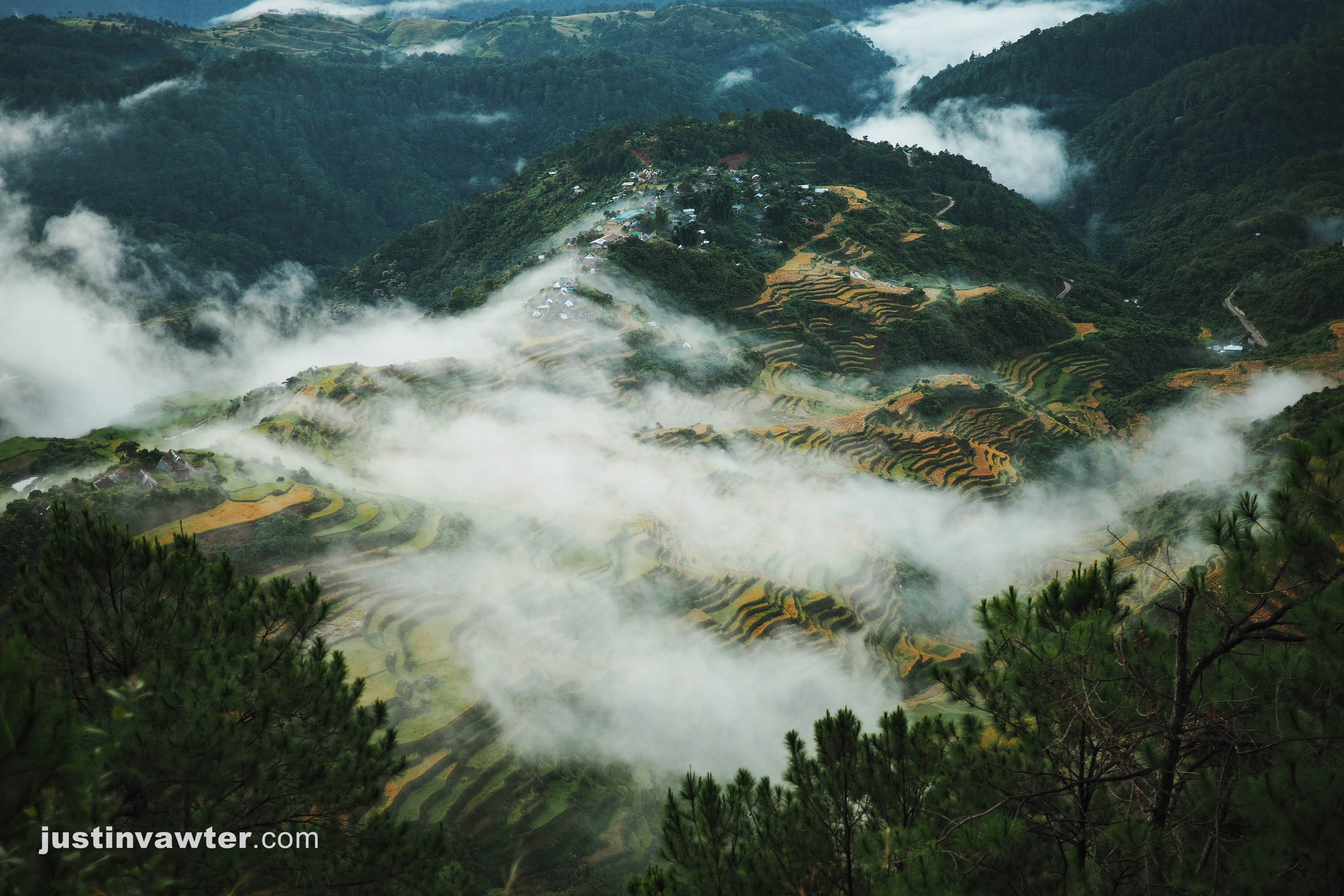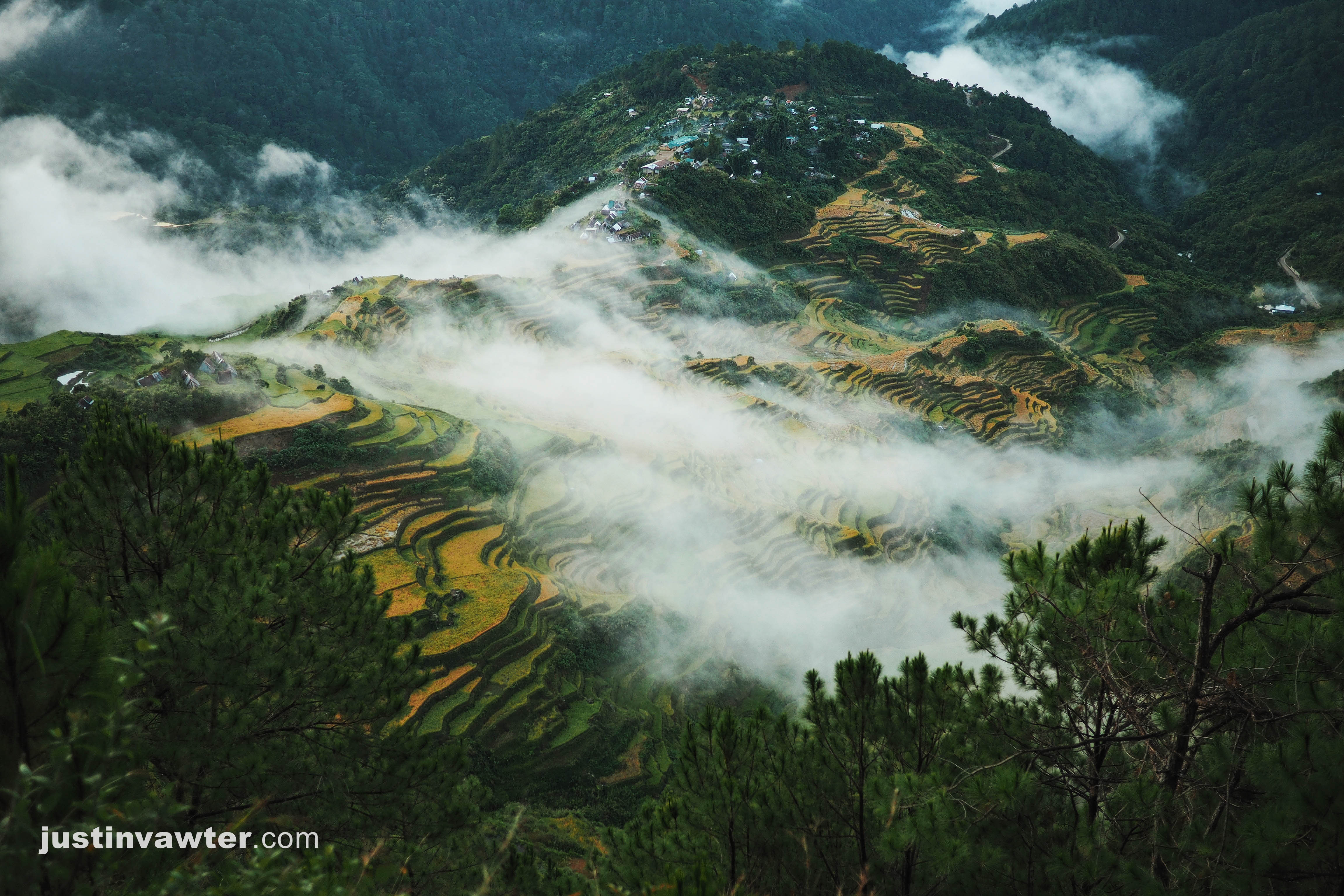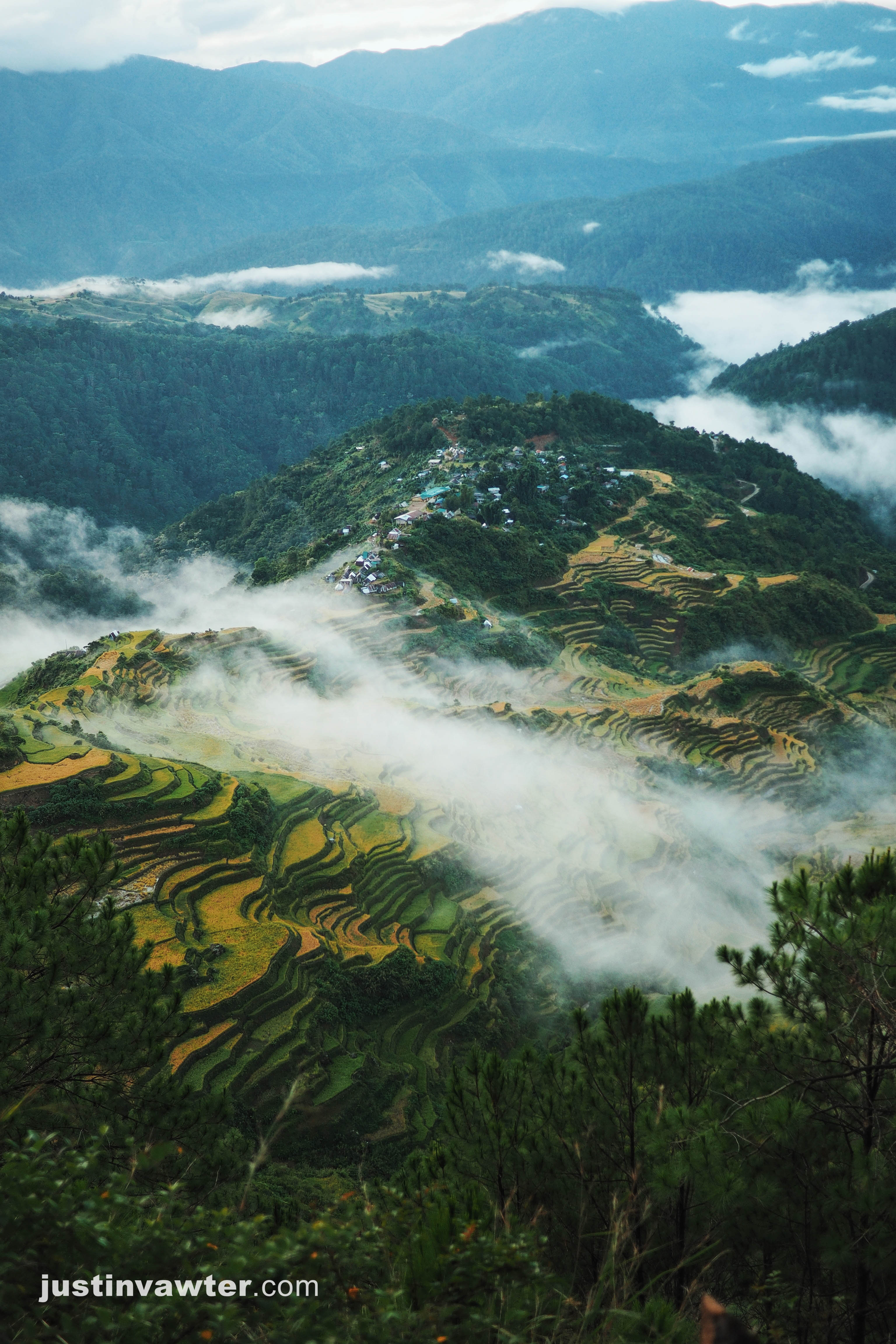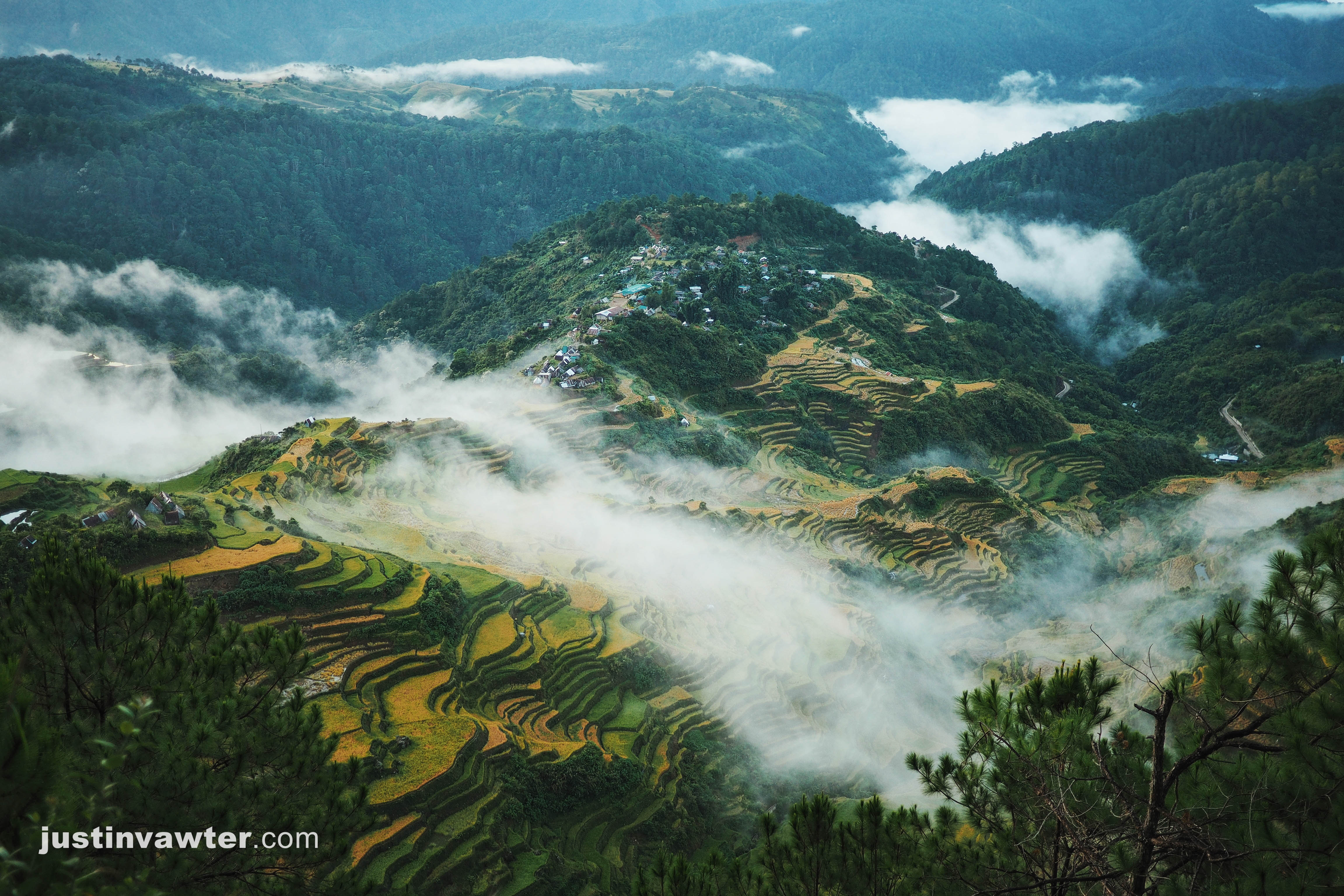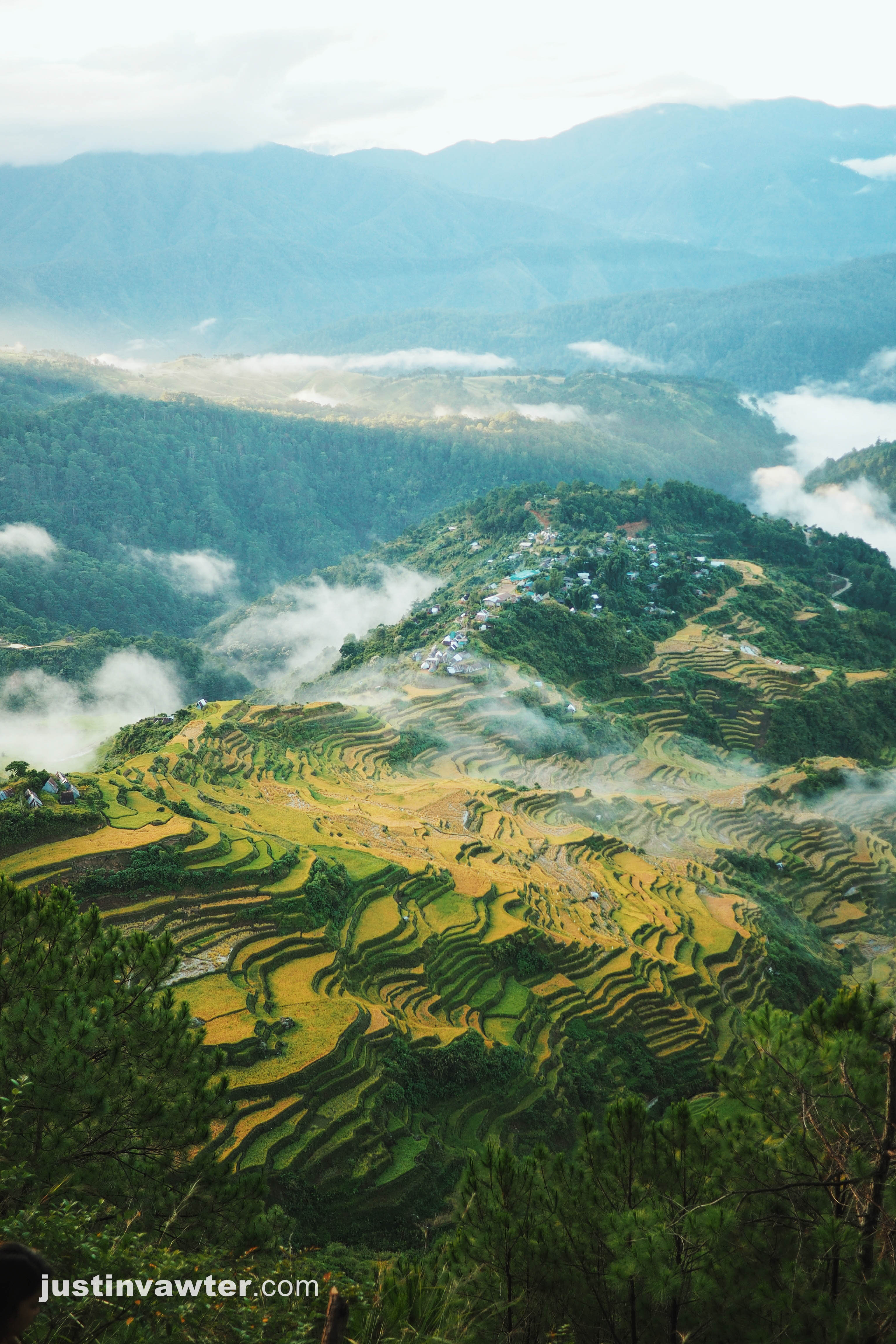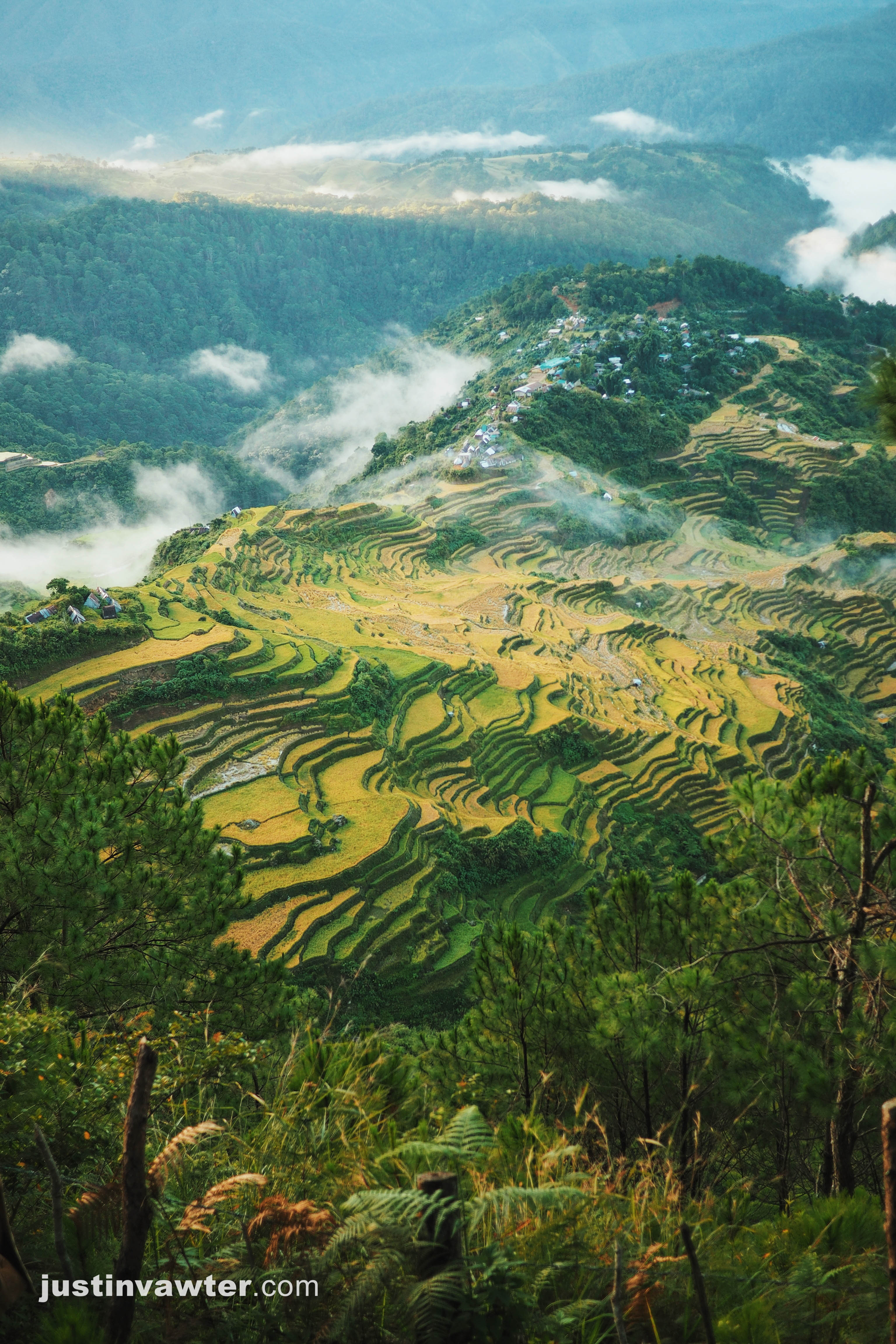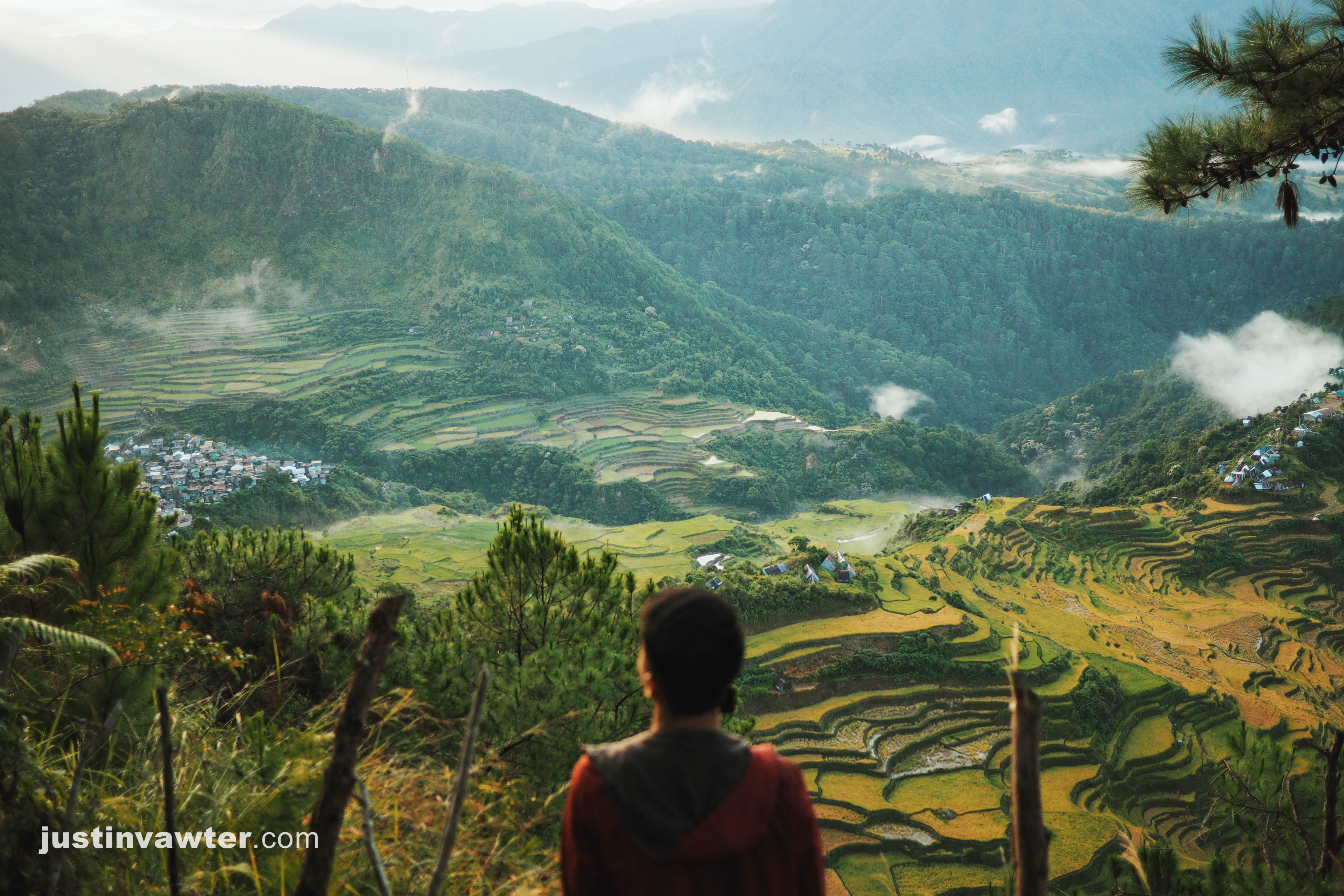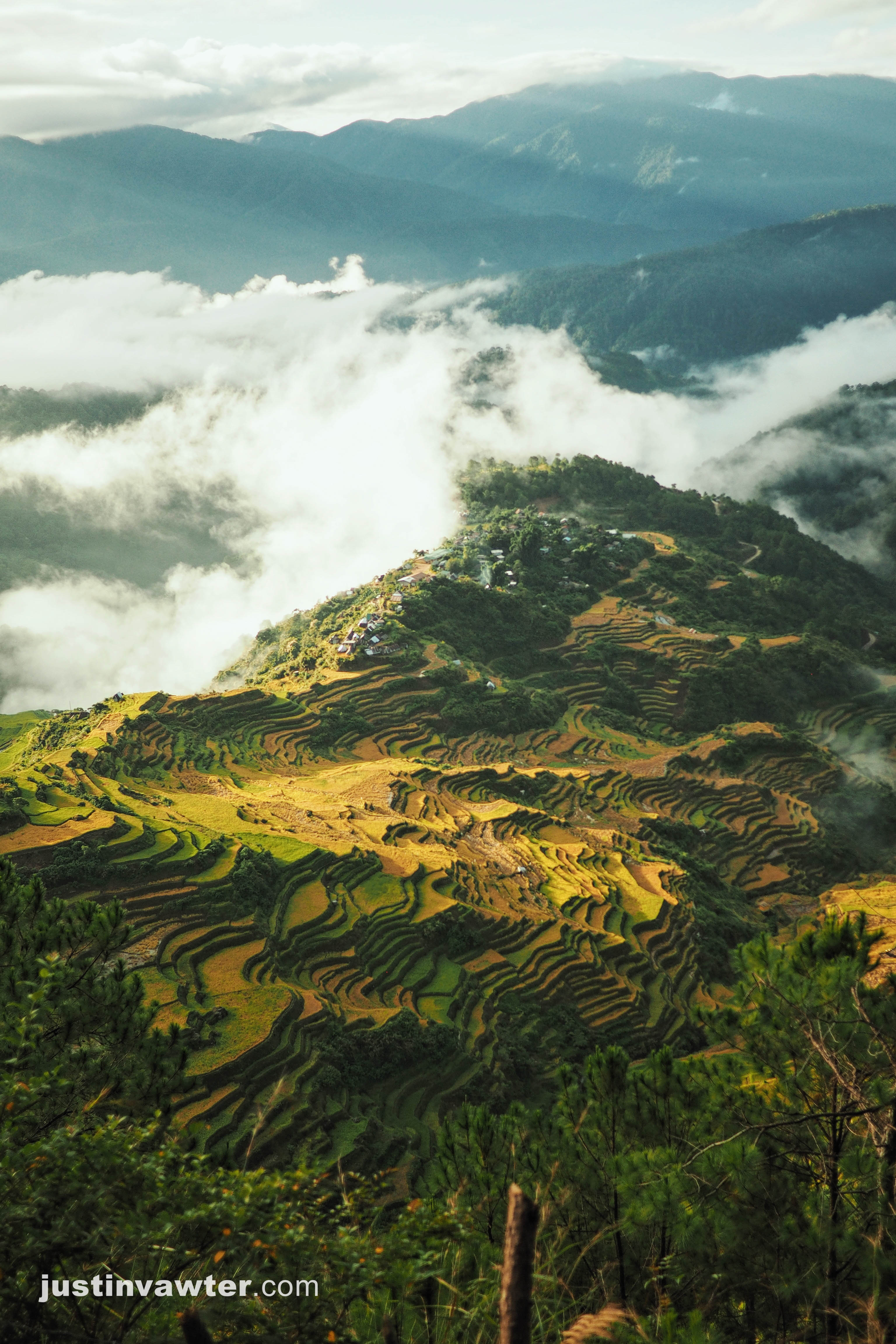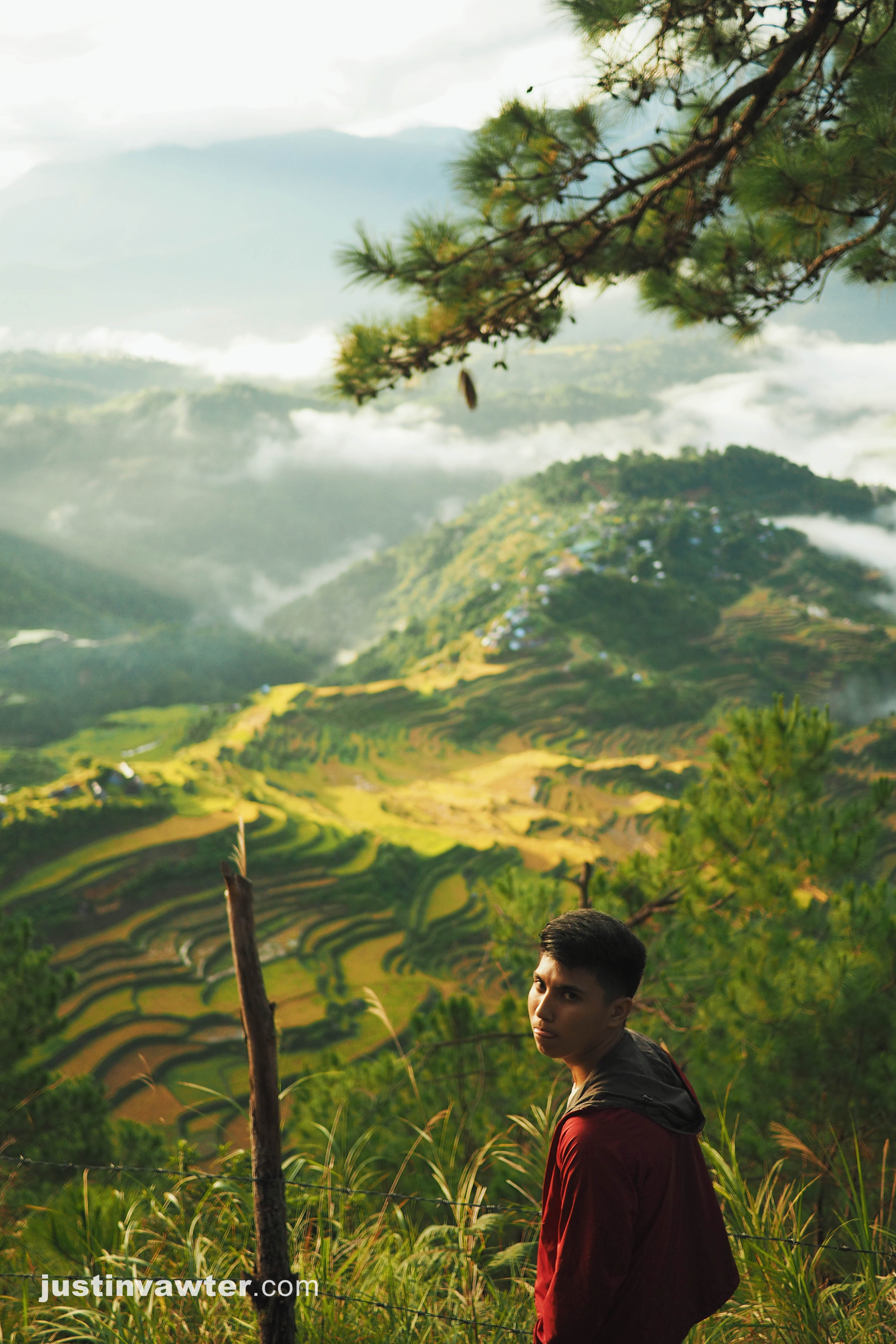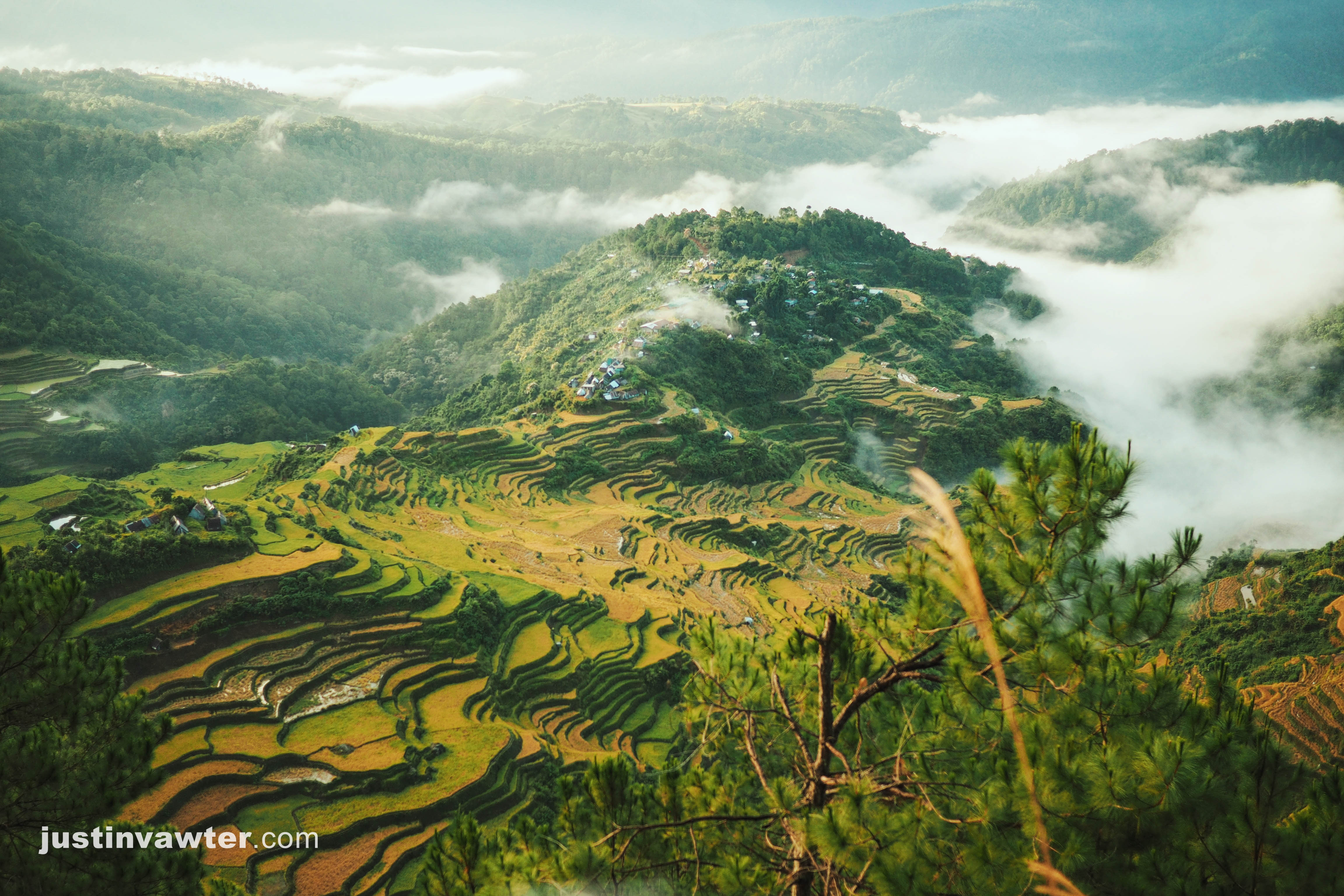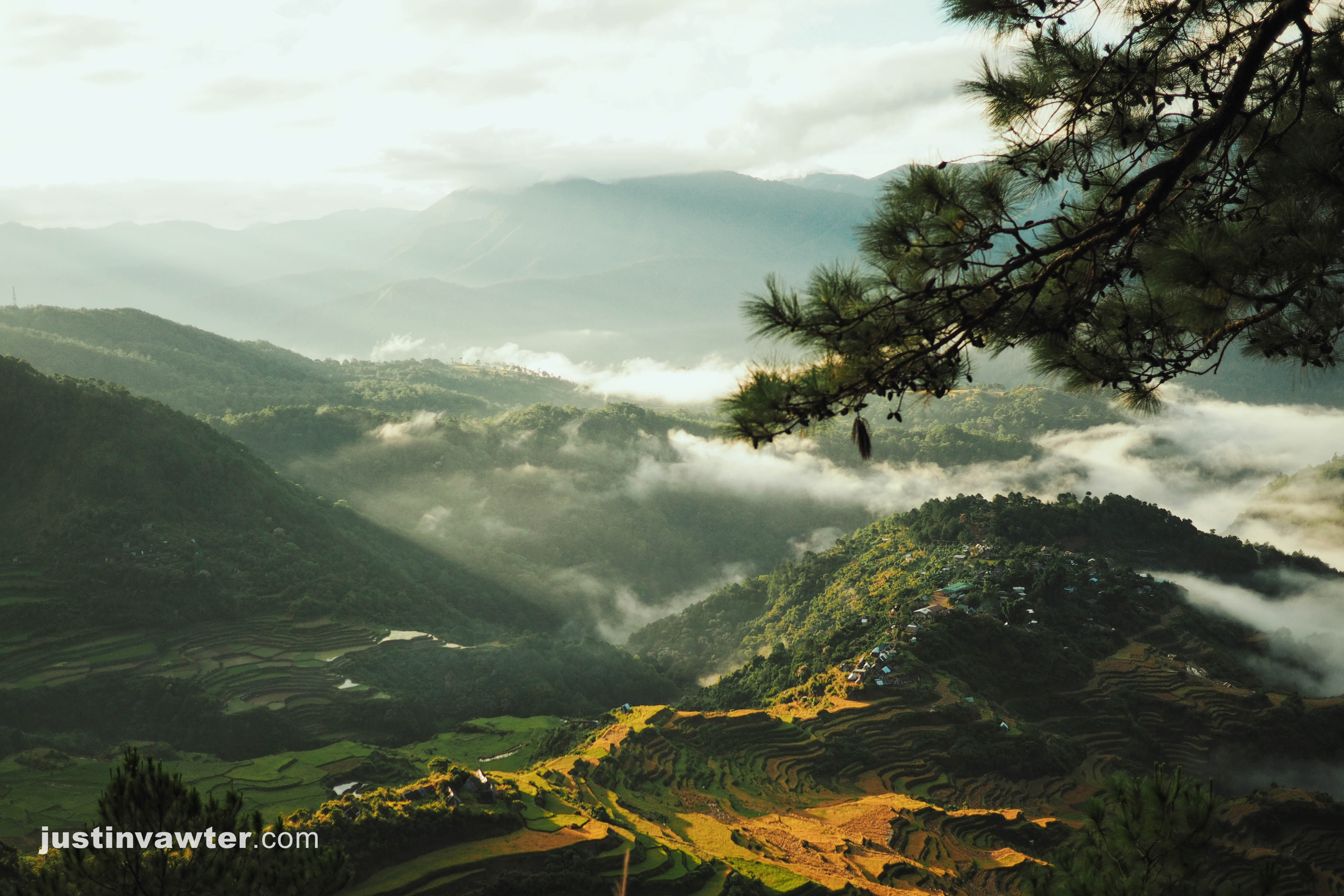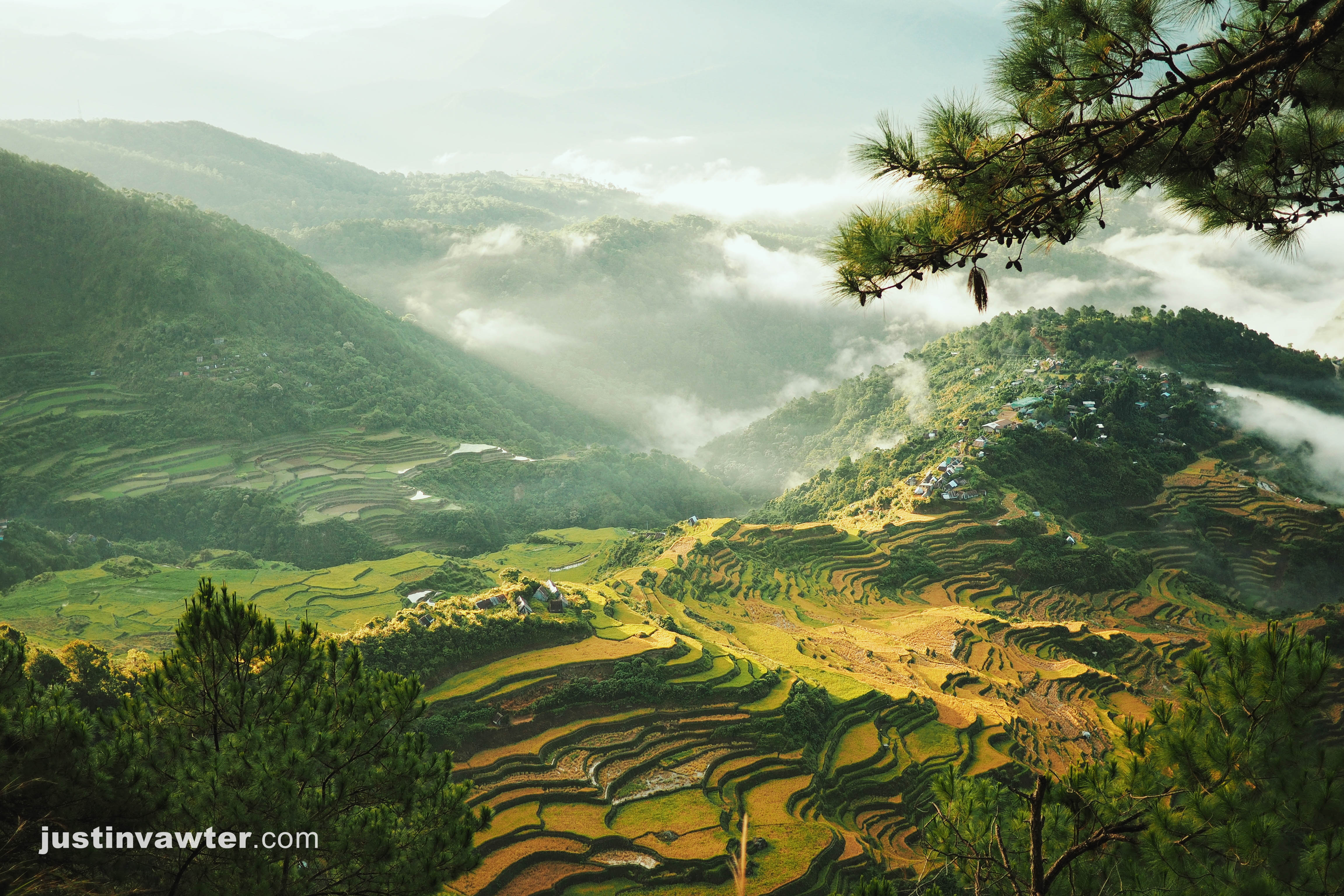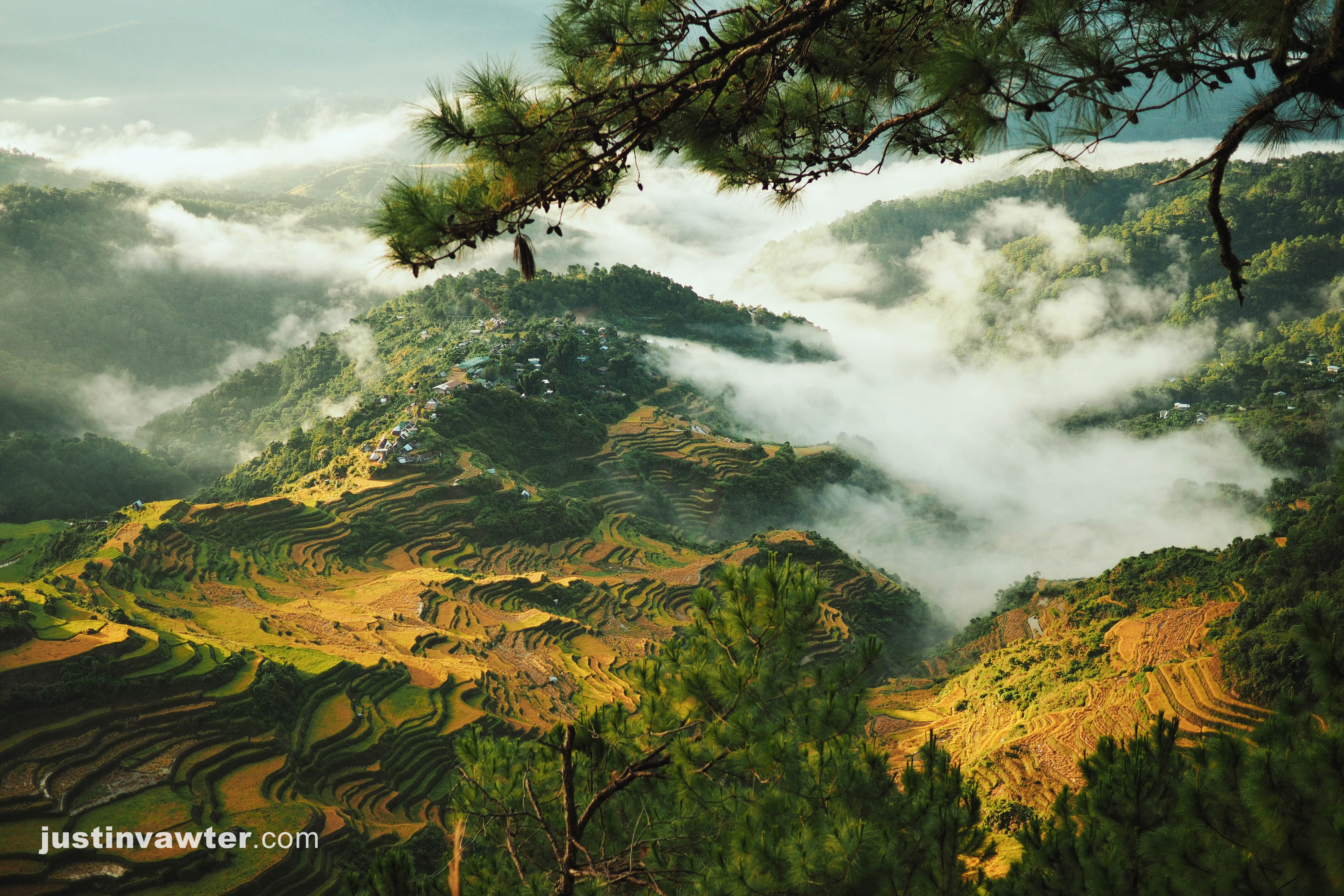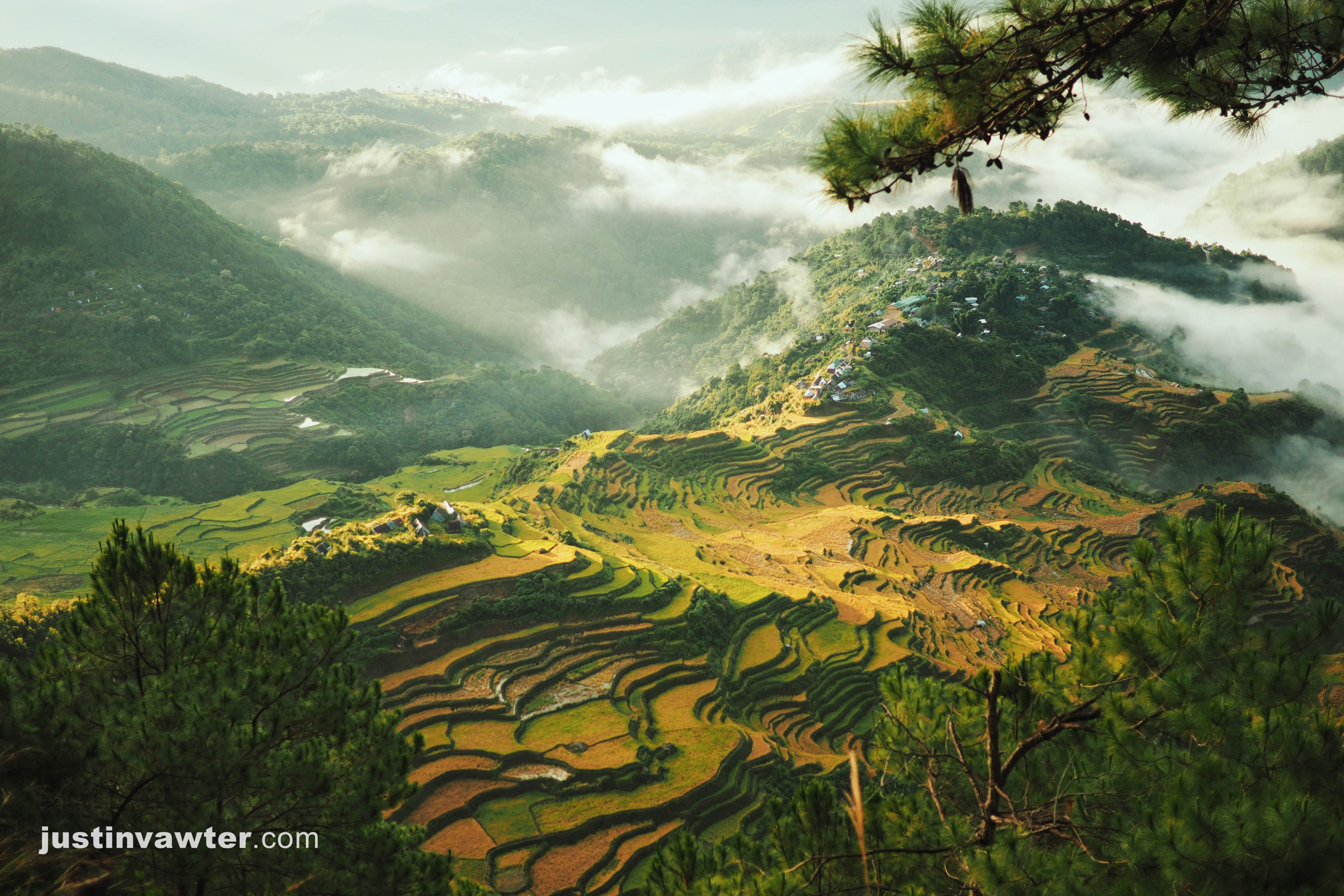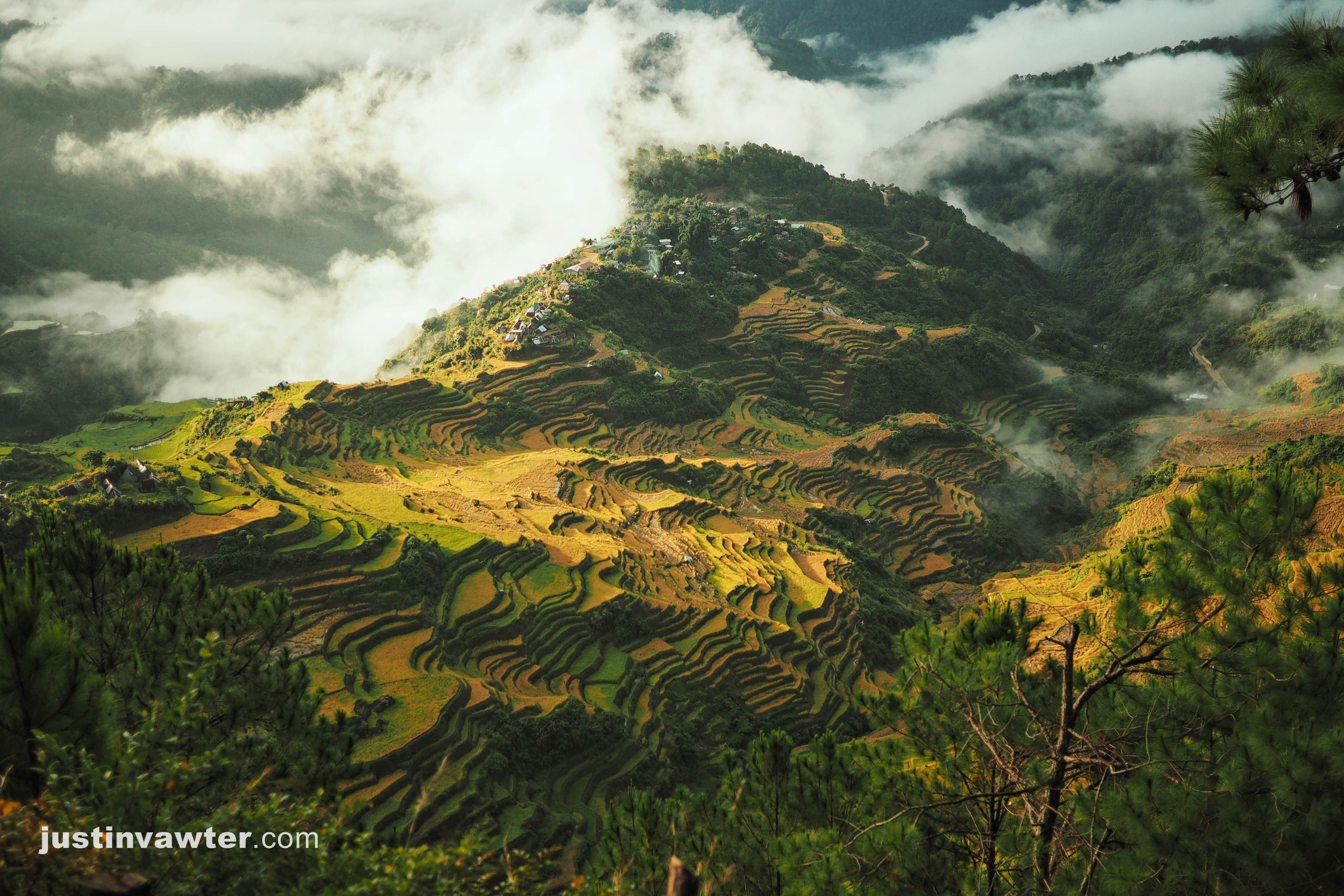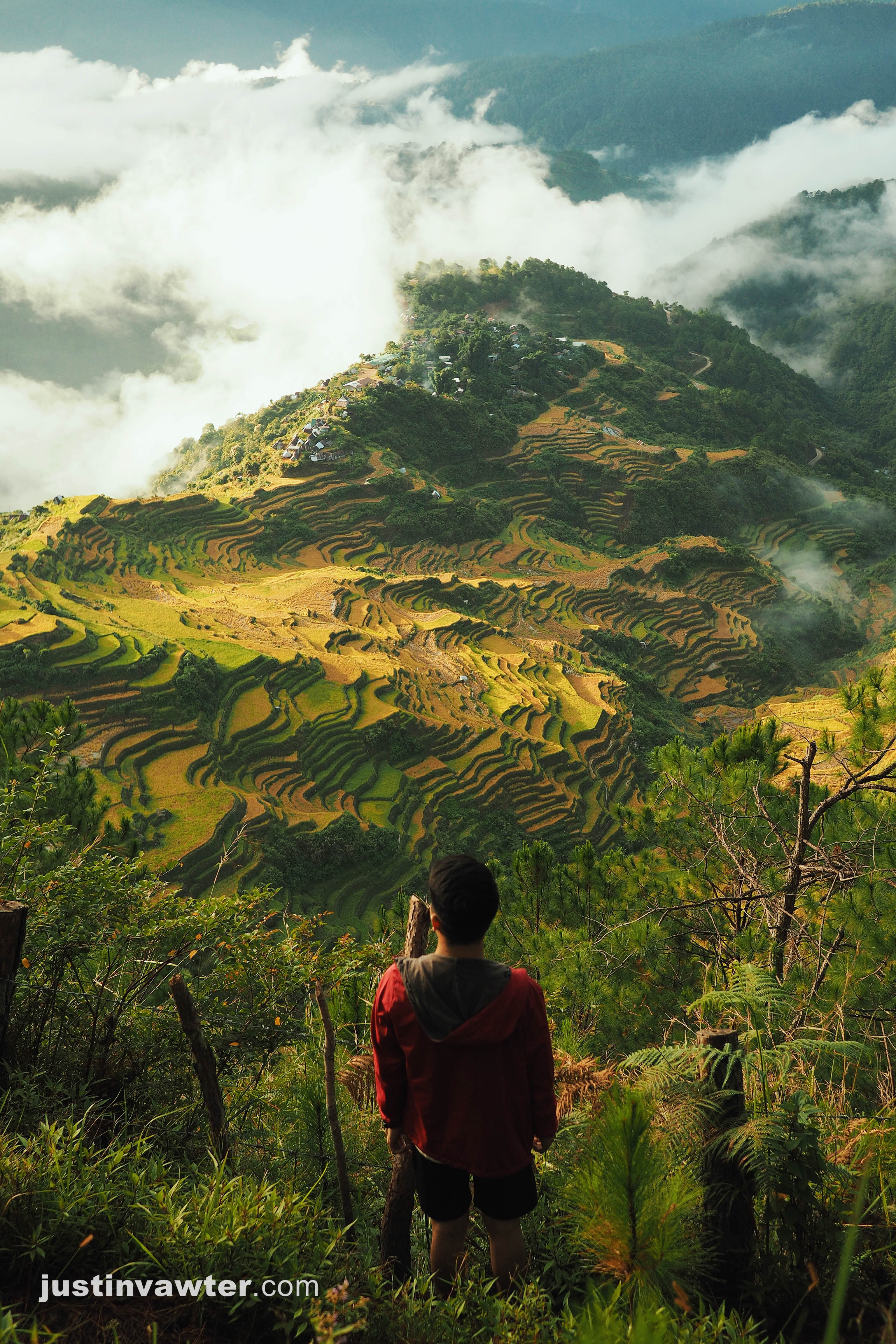 SIDE TRIP TO MALIGCONG RICE TERRACES
At around 7:30am, we started to descend since we want to catch the 9am trip back to Bontoc or else the next trip would be at 1pm. But instead of heading straight back to our homestay, we dropped by at the Maligcong Rice Terraces. It wasn't the best hour since the sun is already up so it's very hot. If you have spare time, visit this during sunset. In fact, our original plan was to hike Mt. Fato mid-day then catch the sunset at the Maligcong Rice Terraces but since we missed the first trip, we wasted 2 hours.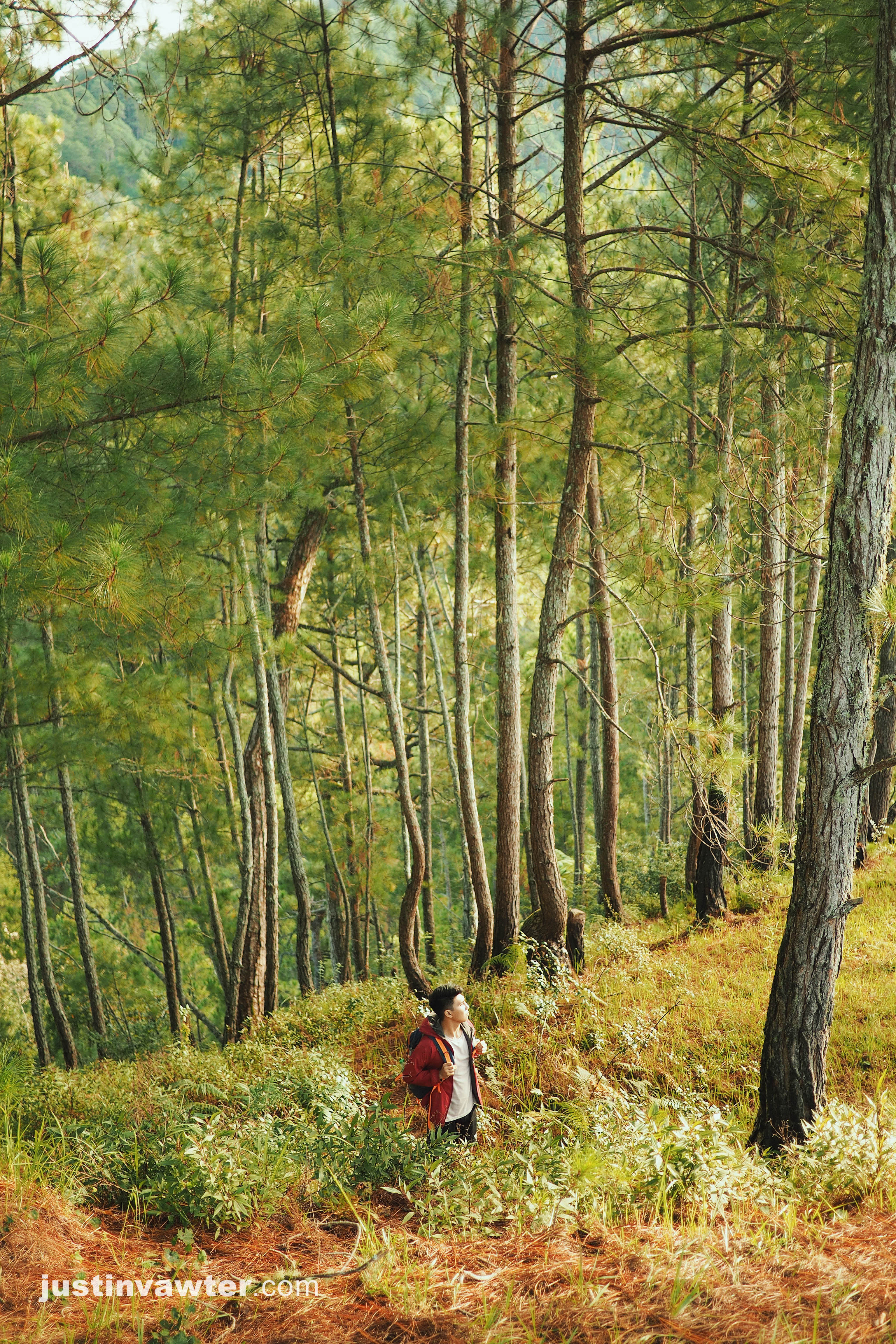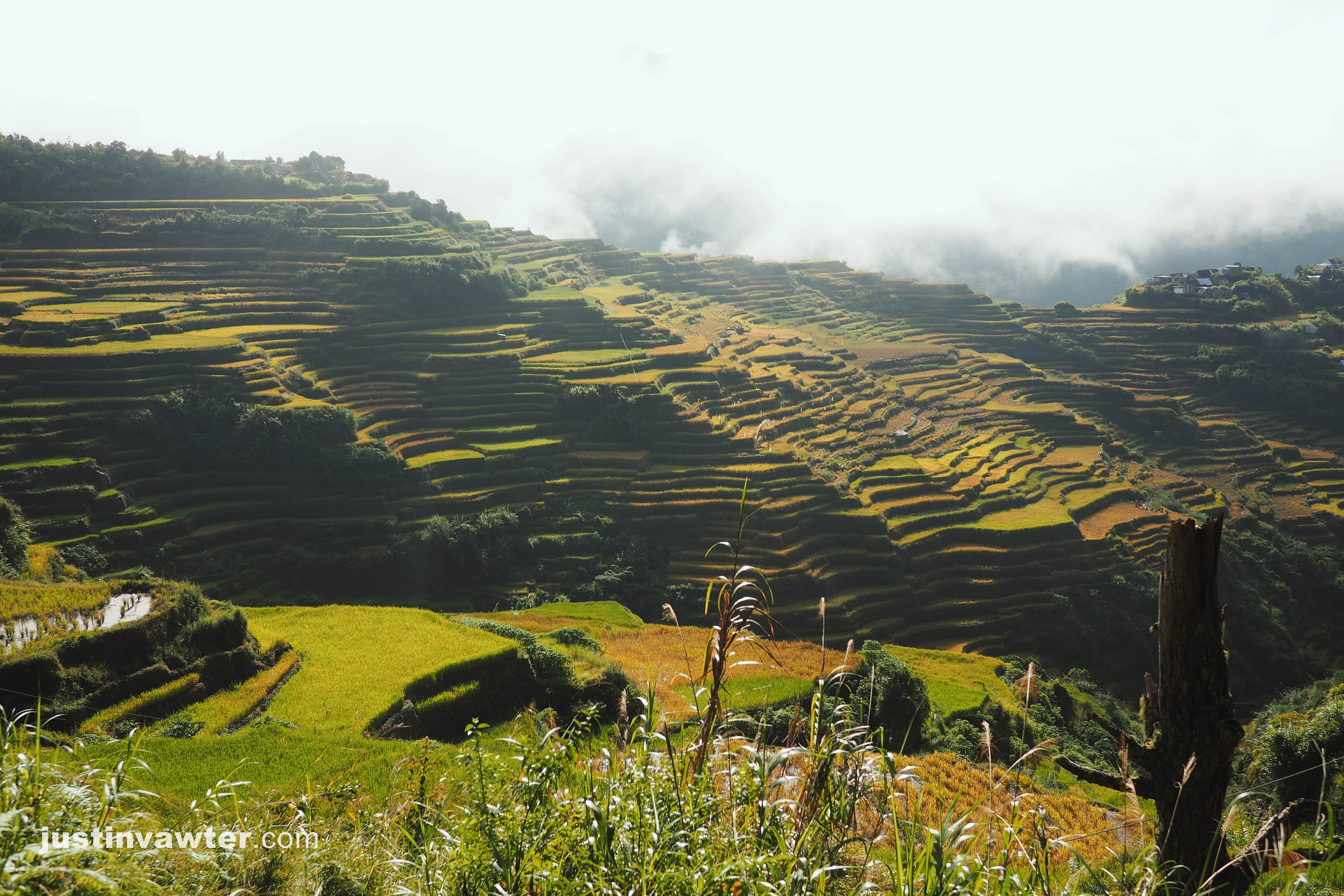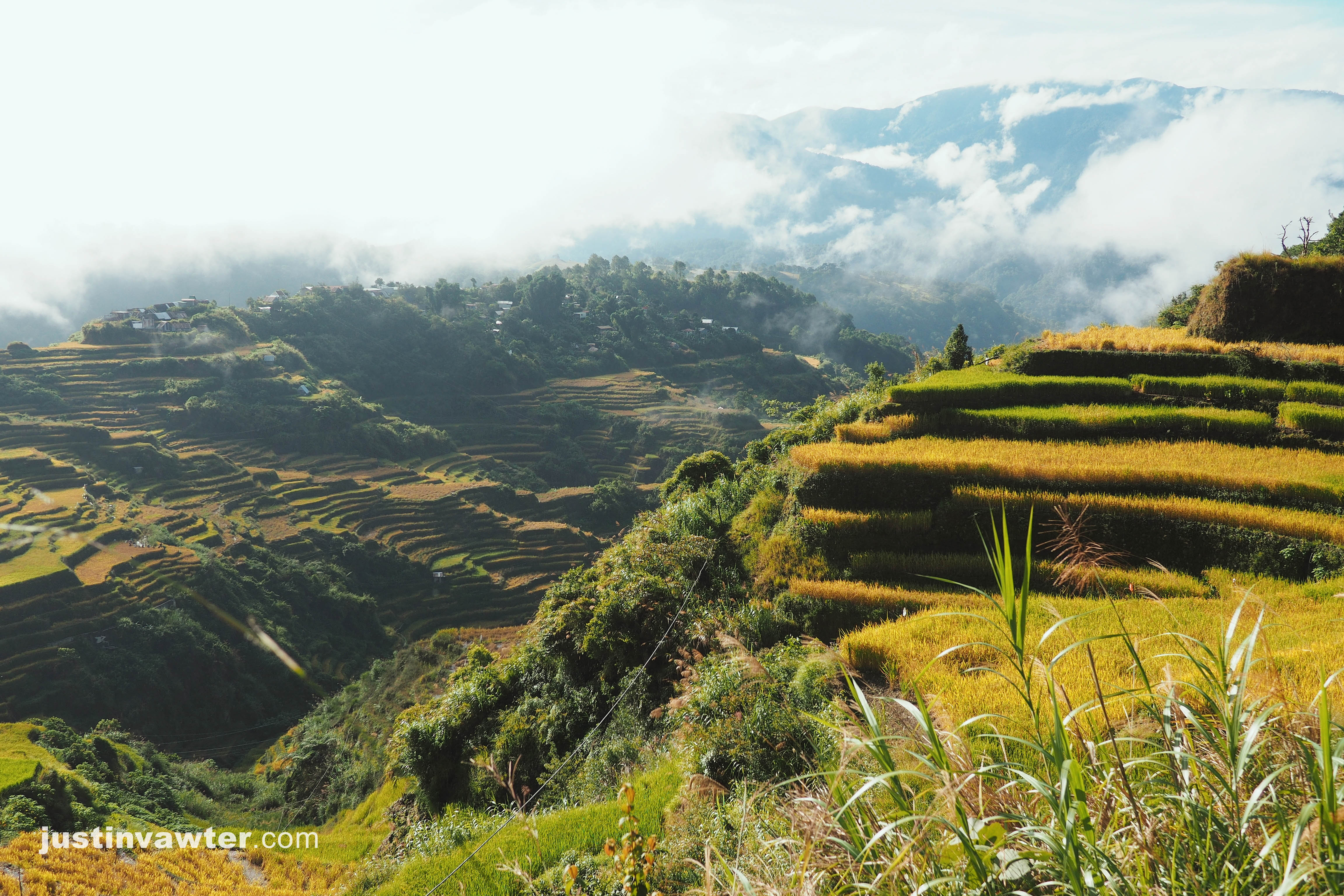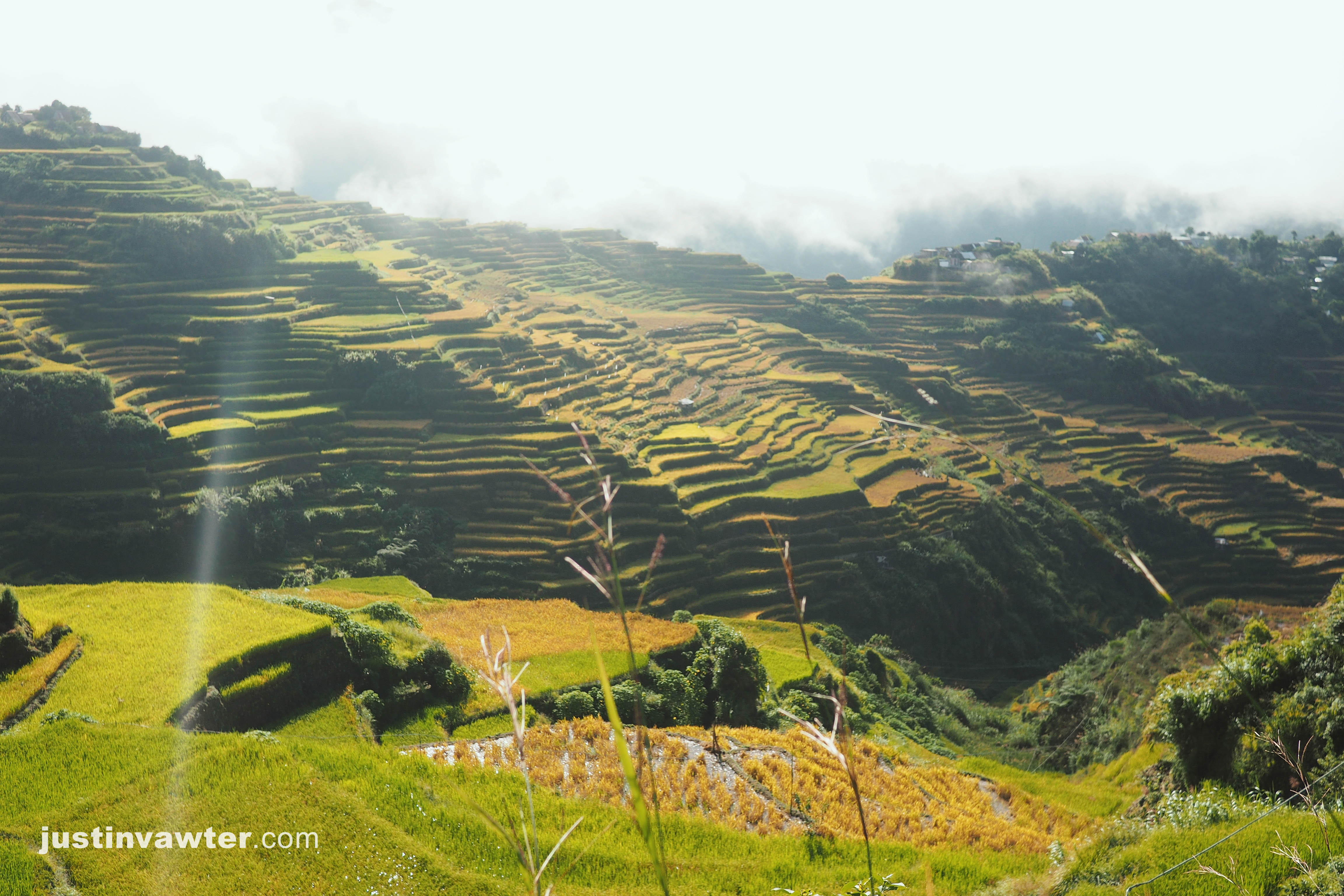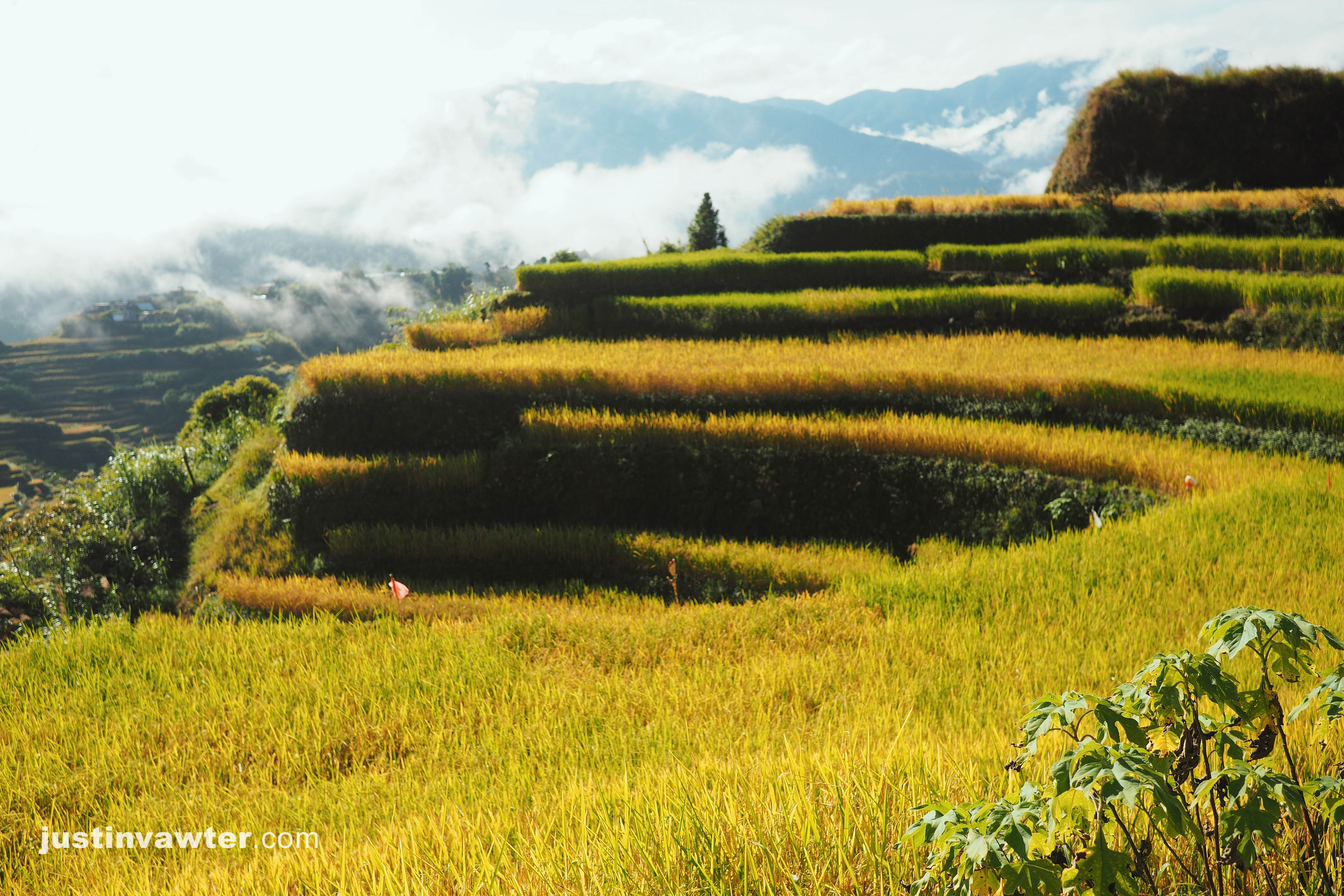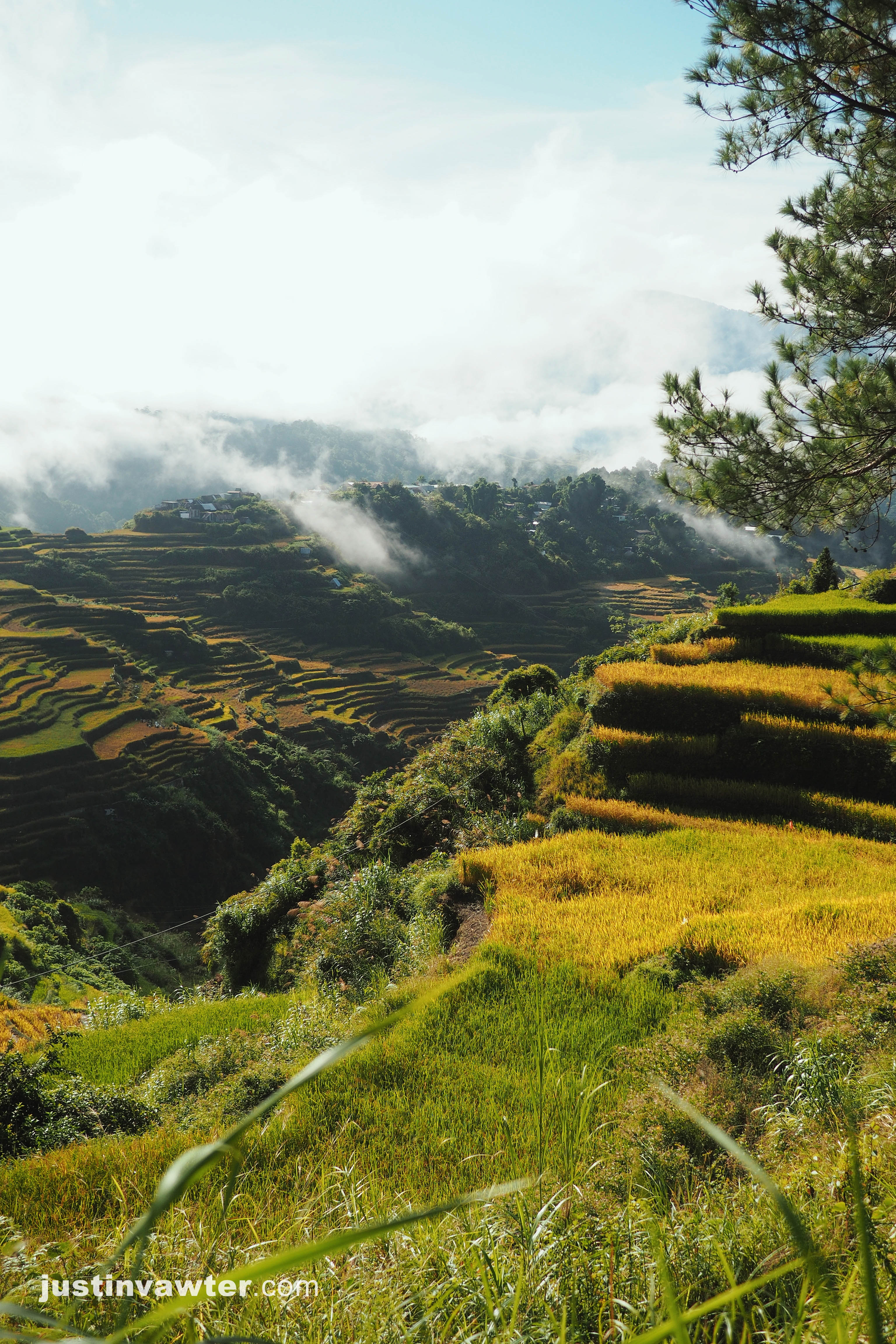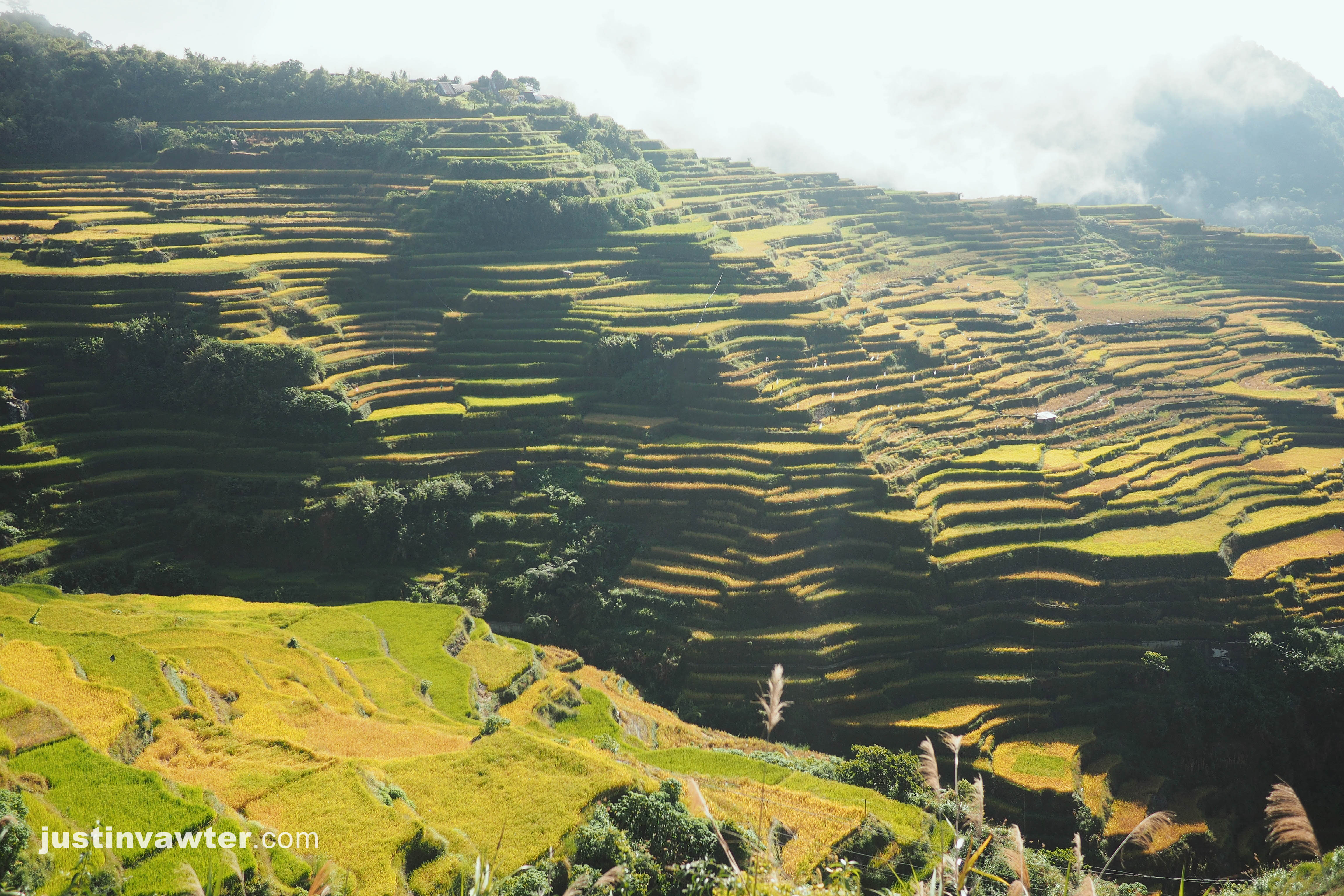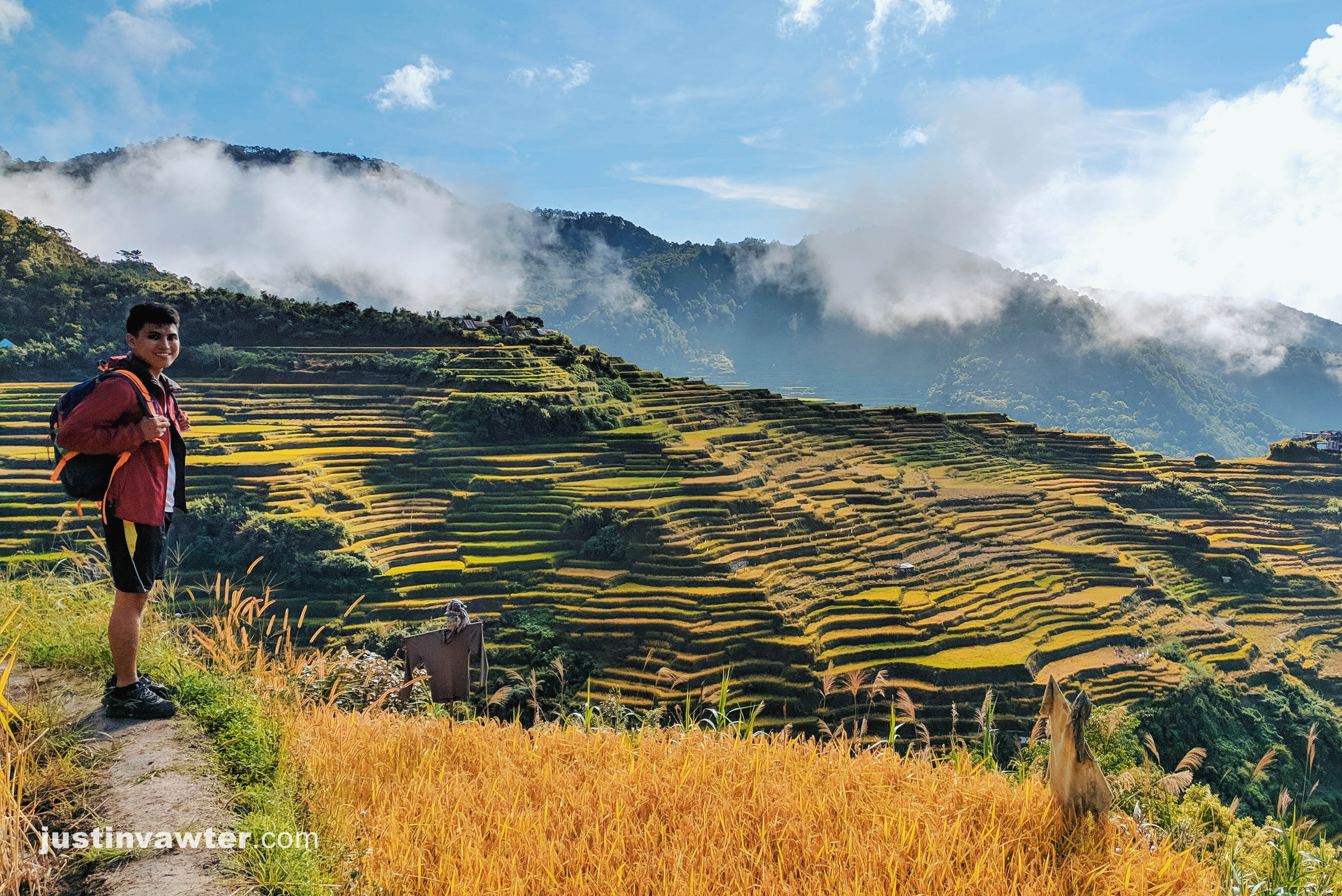 From our homestay, we took a jeepney ride back to Bontoc downtown and had lunch at Caja while waiting for the bus. You can go straight back to Manila but we decided to go to Baguio (which I didn't expect to be a 6-hour ride) to stay for 2 more days. Bus runs every hour and there are 2 bus lines going to Baguio. And that sums up my trip to the amazing Mountain Province!
ITINERARY
BUDGET & EXPENSES
Total Expenses for 2D1N = Php 2,052
NOTES & TIPS
In terms of weather, Bontoc is very hot during the day and very cold at night so wear appropriate clothing. There's an atm (Landbank) downtown and there are a lot of establishments including a milk tea shop. There are also jeeps that go straight to Sagada and Batad in case you want to do a detour.
WHERE TO STAY
There are a lot of hostels and inns downtown. For Maligcong, homestay is your best choice. We stayed at Dong Elay's and I highly recommend the place. They're also available now at Airbnb. I would also appreciate if you can mention my name to them.
Get Php 2,200 OFF on your first trip. Check

here

for the discount!
For the list of hotels and inns in Bontoc, prices and discounts, check
here
.
CONTACTS & GUIDES
Denya (Dong Elay's) – 09353131724
Marcelino (Guide) – 09268268348
Cheers~!
– Justin –