Travel Guide to Biak-na-Bato National Park, San Miguel, Bulacan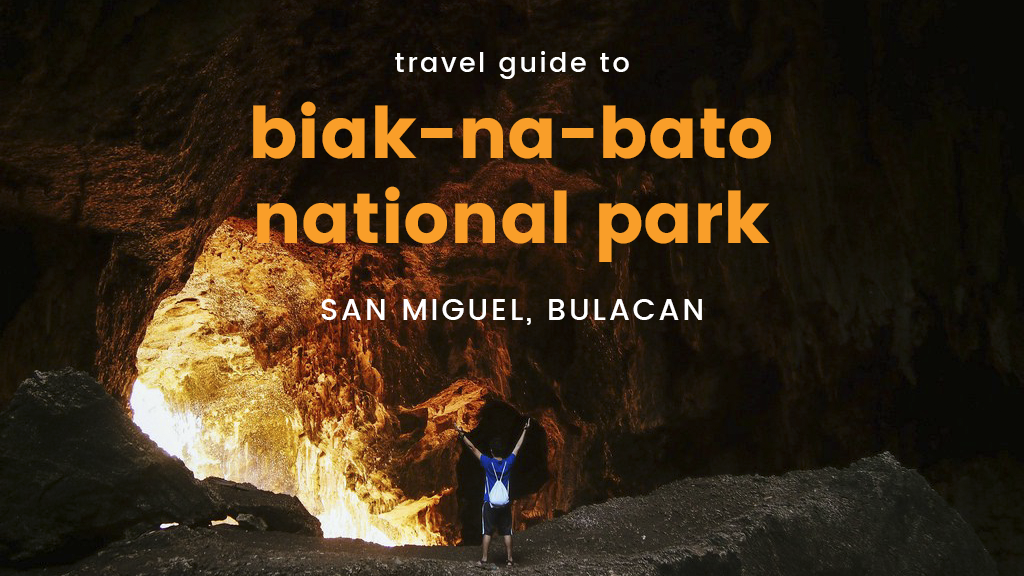 Bulacan has a lot of stories to tell. It is a silent witness to our history. Yet, Bulacan has remained an underrated province. But that's about to change as we slowly uncover the secret beauty that lies within Bulacan. Honestly, at first, I didn't expect Bulacan to be an awesome place. After all, it's stereotyped as a place filled with farms. Little did we know, Bulacan has so much to offer. Here's a travel guide to Biak-na-Bato National Park in San Miguel. The first of #BudgetTrip series featuring #BTBulacan.
It's kinda funny at how I never tried exploring Bulacan before despite its close proximity to our house. It's just an hour away. Even closer than Manila from our place. But things changed when I received an invite from a friend. It was yet another spontaneous trip
Going to Bulacan is very easy though bear in mind that it's a huge place and personally, I categorize it into two: the NLEX area and the Fairview area. The NLEX area goes through the, well, NLEX. It includes majority of the cities and municipalities like San Miguel, Plaridel, Merycauayan, Malolos and Bocaue. The Fairview area on the other hand passes through Fairview, Quezon City and includes Norzagaray, Angat and San Jose Del Monte.
UNVEILING THE HISTORY
Declared as a national park by Pres. Manuel Quezon in 1937 by virtue of its association with the history and site of the Biak-na-Bato Republic. To those who have no idea, here's a quick info about the Biak-na-Bato Republic:
Spelunking here is like a journey to the past. We had a historical tour thanks to the knowledgeable guides.
The park covers a total area of 2,117 hectares. Since I was able to visit this place twice, I got the chance to tour around while waiting for my friends. There's a river within the area and it's so clean and clear!
There are A LOT of caves in the park. It's up to you which one to visit but for our trip, we just let our guide take us to the important ones especially the Bat Cave which is so grand. Each cave has a story to tell and you'll definitely learn a lot more about the history. It's also perfect for beginners and students since the trails are not hard.
You may also bring a flashlight plus get ready to be wet since you may cross a river. Bring extra clothes too, since you can swim in the river. There are available bathrooms so you don't have to worry about that.
BUDGET GUIDE
The gang (L-R): Sj, Corz, Cindy, Bam, Anton, Popoy, Kim, Diana, and me (the cameraman haha!)
Cheers!